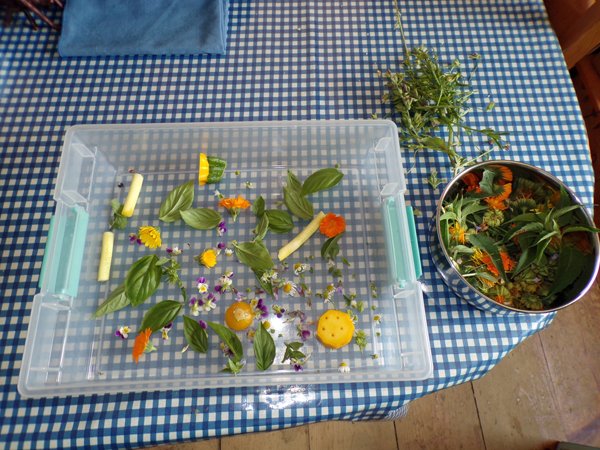 A couple days ago when I was making this for frozen treats for the broiler chicks, my husband mentioned he didn't think I'd hung the fan for the layers. And possibly their window wasn't open yet.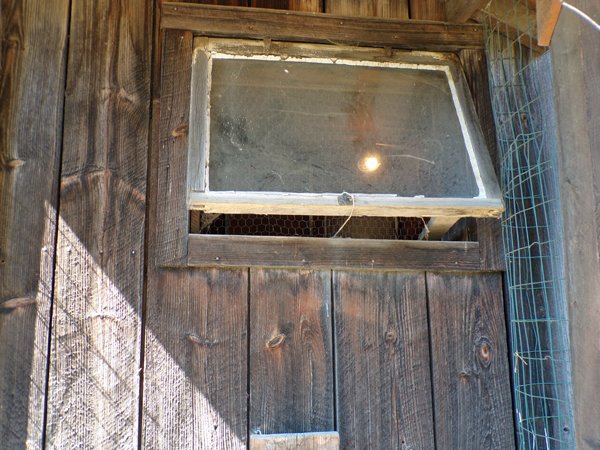 On Wednesday my intern was coming so I decided we'd go tend to the layers. The first thing we did was take down the storm window and put it way (uncleaned).
Then we got their fan up and running.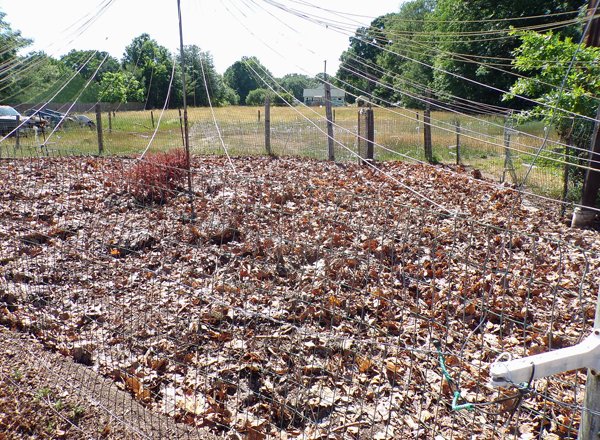 We went outside to open the window (but didn't wash it as I usually do, no ladder) and lock it in place. I noticed the leaves in their pen were getting low. So we emptied about 16 bags into the pen. My son won't fold the bags and put them away after he does this job, so my intern and I folded about 50 – 60 bags and got them put away for next autumn.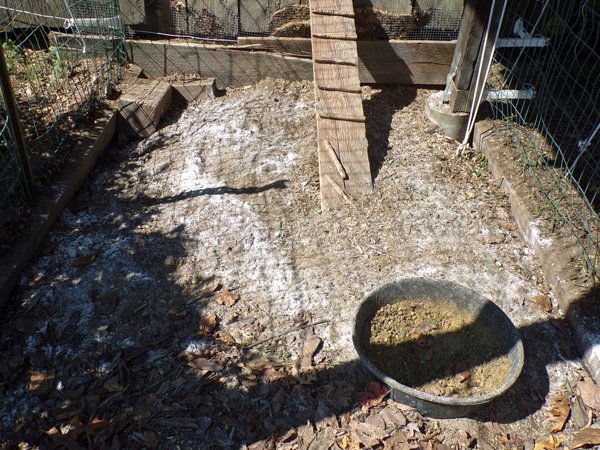 My intern raked out the dusting area and I brought out buckets of diatomaceous earth and leached wood ash to spread over the area.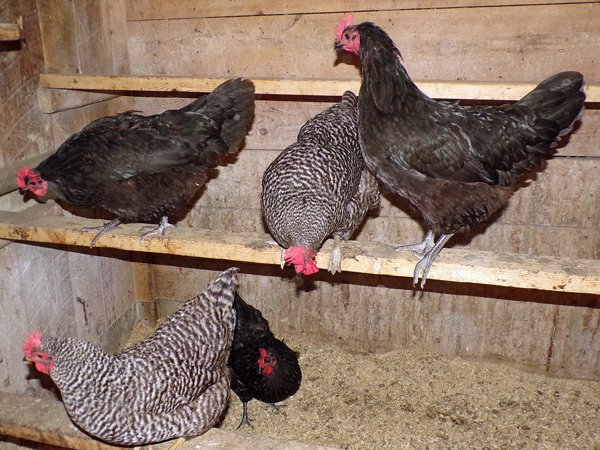 The hens enjoying the fan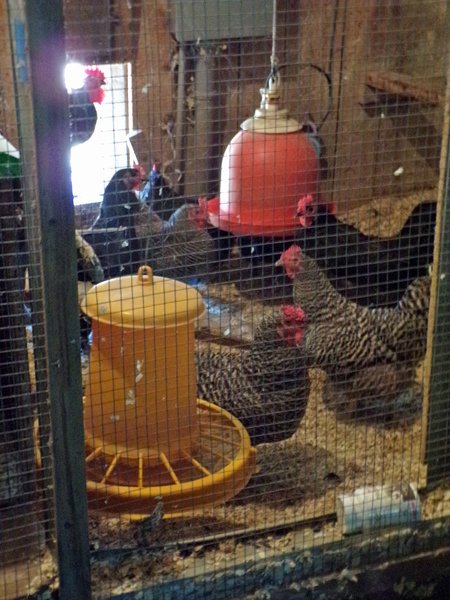 Ms Rosecomb, in foreground, and the scaredy cat rooster coming in the chicken door, are enjoying the now cool coop.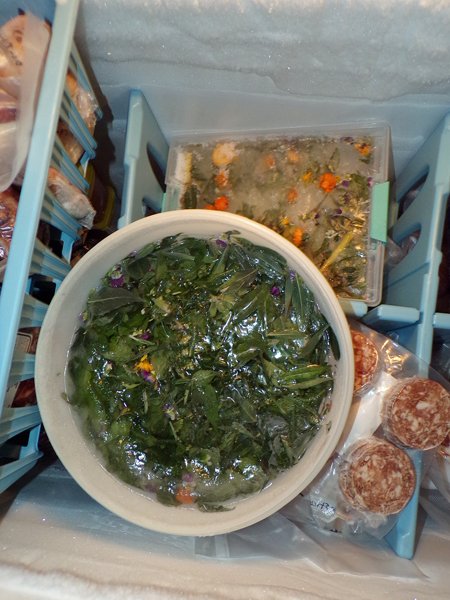 We had finished so we headed back to the house. I was really hot from the high humidity, so after a quick shower and some lunch, we made 2 huge bowls of frozen chicken treats for the layers. The broiler chicks' treat is under this bowl, already frozen.
One other job I hadn't gotten to was checking the garlic for more scapes. I sent my intern out to harvest what there was. She came back with enough to do only ⅔ of a recipe of pesto as they'd gotten too big, but also enough to make 1 more jar of pickles. So I taught her how to make garlic scape pesto. I was too hot and tired to start canning 1 jar of pickles, so I doubt that will get done.
On Thursday it's to be cooler and the humidity will be lower. My helper friend will be here and I hope to finish the New Herb garden.