I've had a pretty good week on the land, working my way through the woodland area clearing up, which largely means dragging out the huge piles of brash we left there from last Spring.
Winter is a much better time to be doing burns, and I've got into this routine of doing an hour of dragging and burning in the morning and then other stuff in the late morning and afternoon.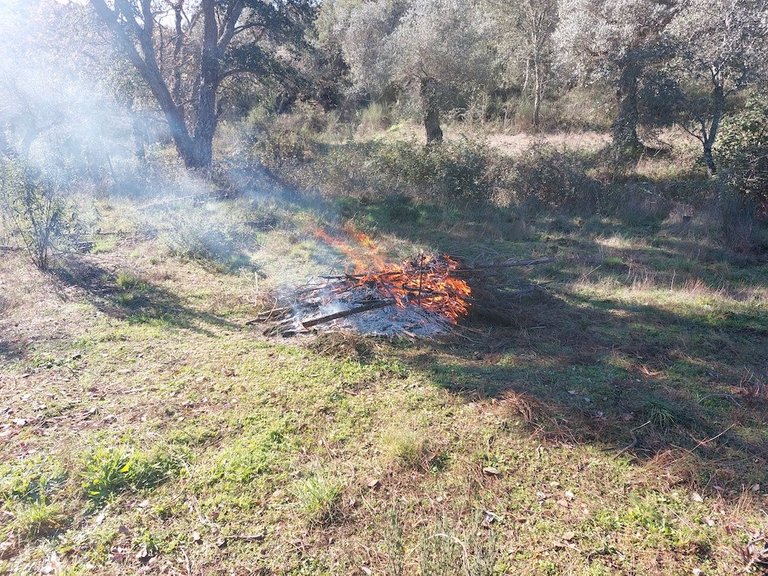 If I don't burn too much, then the fire has a chance of going out by the time I leave which is usually around 15.00 - although you'd be surprised what even just HOW MUCH stuff you can get onto a fire in just an hour of dragging and piling.
The fire above might not look like much, but that's because I start it off with one tarp-load of brash and usually by the time I've got up the hill and sorted/ dragged another lot down most of the previous load has burned through.
I opted to walk up the hill and clear the furthest and largest brash pile first as that's the most oppressive: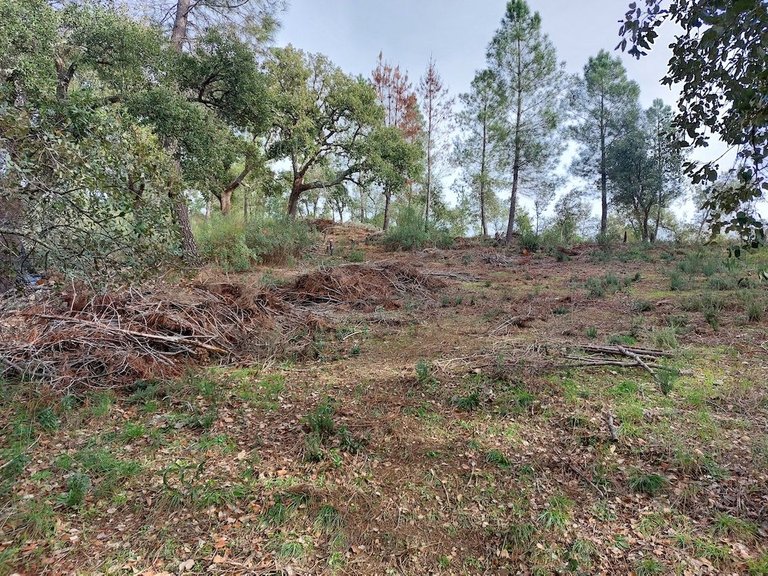 You can actually barely see it in the above picture, its top left, around 30 tarp loads in total, and the fire is just behind in the picture, next the stream and where the grass is nice and damp and there's not much wind.
NB the above strip is right on the edge, that's my 10 metre clear fire-safety strip - I'll be putting in a fire resistant trees at some point. It's a bit more lush in the middle of the land!
I just feel much safer dragging down the hill and burning near the stream, even with only doing 20 tarp loads a day I still need several buckets of water to douse it before I leave.
After a day of this, I'd ruined my tarp, NB it had seen a lot of work before this...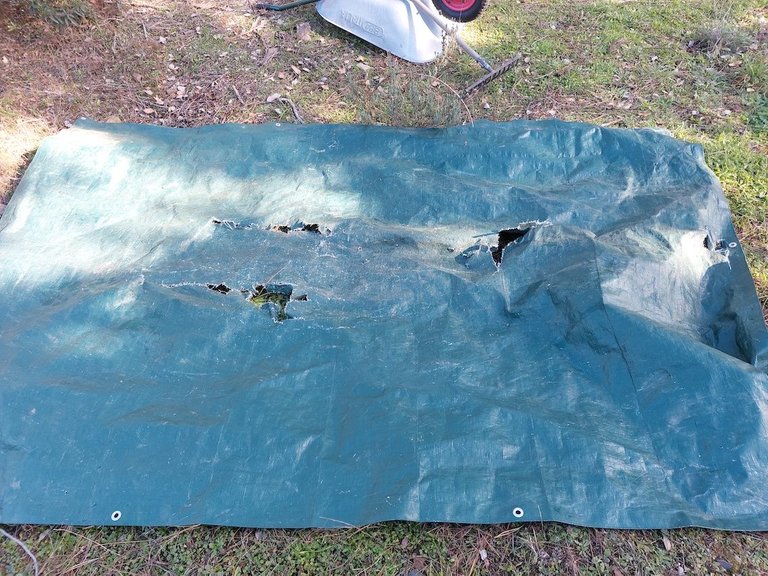 I've now settled for just carrying smaller loads, it's OK and not too much more hassle than unloading the tarp at the other end.... you can just dump the load straight on the fire if you carry it, and it makes for a better leg workout.
I could probably burn everything in 2 days of solid work, but TBH it's such a soul destroying task I find doing it little and often easier - and that way I'm more inclined to disperse some of the brash back to land rather than burn it... as you can see here: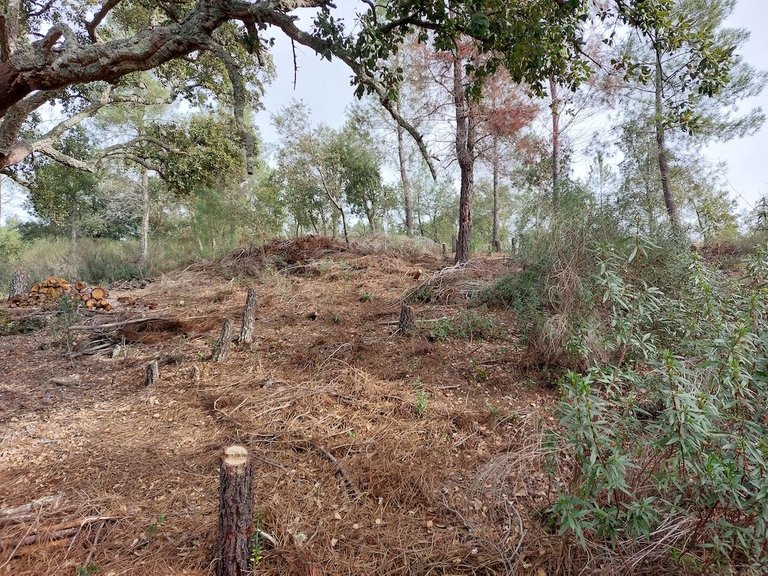 In the above picture i've managed to disperse a lot of the brash so it makes a 'floor layer' - from the stuff which had been at the bottom of the piles, which is kind of what I'm aiming for: soil building.
NB I have to burn some, there's just too much of it to rot down before next summer when the fire season starts, so I'm compromising.
After three days of this I'm pretty tired, so a day off tomo, then back to it next week!