I'm not one to put off until tomorrow what can be done today, unless it is something stupid like making the bed - I mean why make it when I'm getting back in it that night? Doesn't make sense, said every guy ever.
Anyway, I decided to break out my new Lego build tonight, get it set up for some build sessions in the next few days. I was going to start it tonight to be honest but Faith gave me that look and I thought better of it; I've been away over the weekend and she probably missed me (bless her) and so I'll be spending some time with her instead of Lego. Who doesn't like a bit of making out on the couch though right? Lego can wait.
If you're interested you can see my last Lego build final post here, the Landrover Defender, however my focus has turned to the Mack Anthem, a 95cm long Lego Technic build and I thought getting stage one set up on my Lego building desk (otherwise known as my home office desk) would give me the chance to do a little here and there over my break at Christmas time.
The image below shows the three component bags of stage one emptied into their respective containers from which I'll select them as required. I had to relocate to this area as working at the dining table was giving me Lego fatigue in my arms and shoulders. This desk is pretty good though, the right height, plus the light is better in my home office as well...And I can avoid Faith getting mad at me for having Lego everywhere.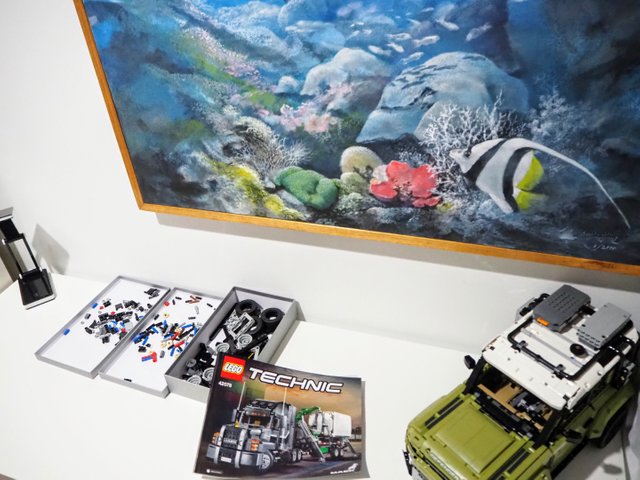 The Mack Anthem is a new generation prime mover designed by Mack around the specific needs of the modern truck driver and when they asked Lego to come up with their own version they jumped at the chance.
It's a big build and one that comes with loads of moving parts as one would expect from Lego Technic. This model is also cool in the way that it can be built into the Mack Anthem or a Mack dump truck - Two models in one. I'm going to build the Anthem though. Maybe I'll take it apart and build the other one later, but it's doubtful.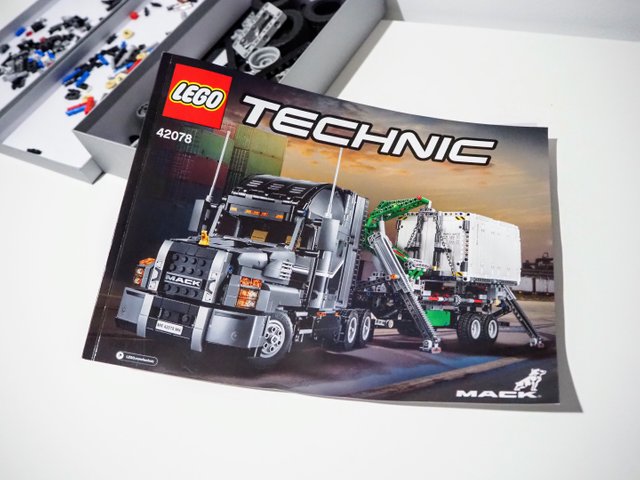 I'll be working on this model bit by bit over the next couple weeks as I'm off work. The weather will be hot here so I'll turn up the air conditioning, provide an endless supply of snacks and get to building little by little. You guys are welcome to make and deliver snacks to me also you know...Who knows, I may let you help with the build!
I hope you follow along as I get this one built. I'll post progressively updating on the build, any problems and complexities that come up and, of course, with the finished result. I may even do a video of me playing with it. 😂
---
Design and create your ideal life, don't live it by default
Discord: @galenkp#9209 🇦🇺