Gabapentin is my medicine to help me with my sleep, it does wonders to the body. For one thing it eases-up the tensions that I feel with my body especially now that I needed it for my pain issues so it does support my body in that regard.
I had used Gabapentin ever since a condition that is called a "Restless Legs Syndrome" had popped-up from nowhere when I was just starting my dialysis many years ago. It was when I was having a once a week dialysis only and it resulted in that condition.
I wasn't sure how I learned about my condition, I probably had read about it from a medical or drug book that I bought or maybe my research from the Internet I can't remember but I managed to make a prescription for myself, had written a some pertinent entries like a doctor would, complete with signature and doctor's license number that I had invented myself keeping in mind the numbers would not exceed the usual numbers.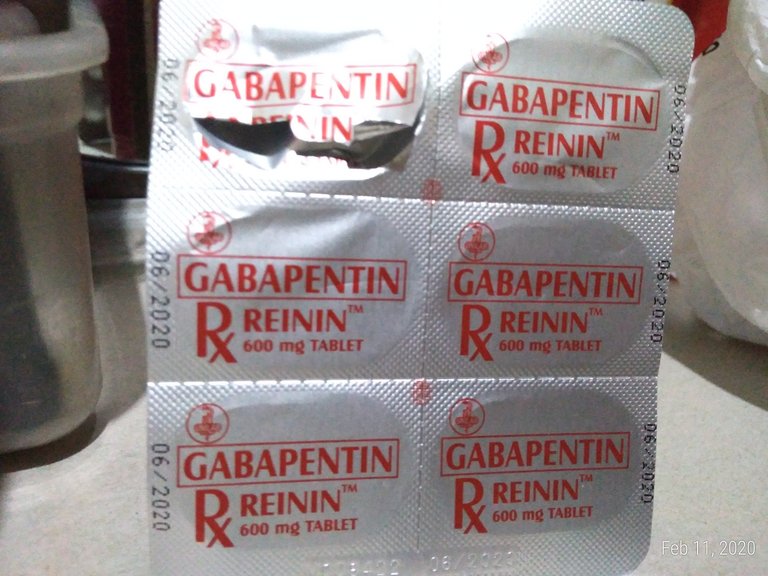 Then I told my father to buy it for me and my father had no clue what it is though. Then after I took half a tablet of 300 mg or maybe one whole tablet my restless legs syndrome went away after a few minutes. It is like magic and I noticed that I was able to sleep and at one point I snored on my sleep as my parents told me later. I really do not snore when I sleep because I have an insomnia during those times.
Gabapentin is not a dangerous drugs though, you do not need a special prescription for it and for me a quarter of the 600 mg tablet is just enough to give me a relaxed feeling and improved sleep which is why I continued to use it until now because of my bad quality of sleep in most times.
So now I am RLS-free and I am proud of myself to ever making a way to improve my life by eliminating that so debilitating condition that my past doctor and my nurses doesn't have a clue in even identifying it much less treating it due to their lack of understanding or just maybe not caring about it or the patient. sometimes if you want things to get done you just have to do it yourself.