Today is cold and rainy. In fact, it's been raining for two days non stop and I'm talking downpouring rain. The yard is a puddle of mud. The wind is very chilly. The sky is grey. But inside this home....it's warm, lit with candles, cozy, and has the aroma of a fresh pot of homegrown soup.
I started with a tomato base that we had from our summer harvest. I added some fresh diced sweet onions, canned cannellini beans, and quinoa. Next I added freshly harvested cilantro, lots of spices (I used cumin, cinnamon, white pepper, salt, a pinch of curry, and a pinch of sugar to take the acidity away), and some freshly harvested chopped kale. Kale takes a little longer to soften up so I cook that in with the soup and set the tendergreens aside for later.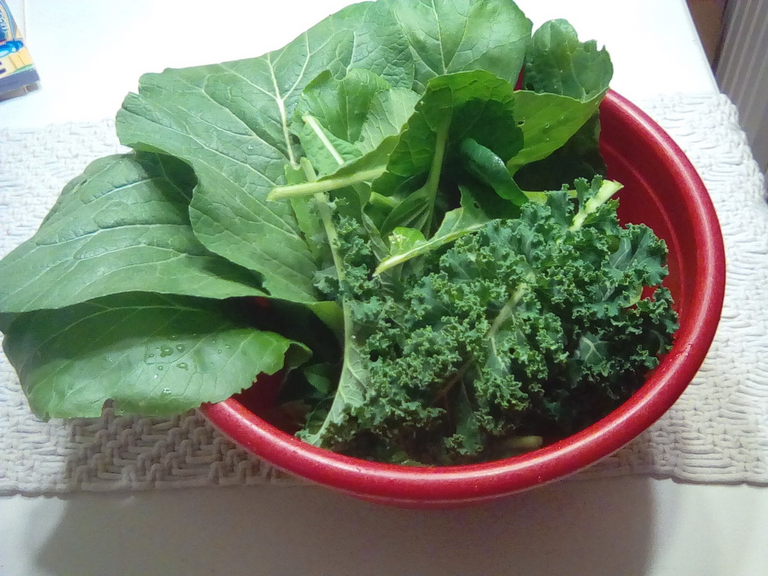 Let that cook for about 12 - 15 minutes on medium heat.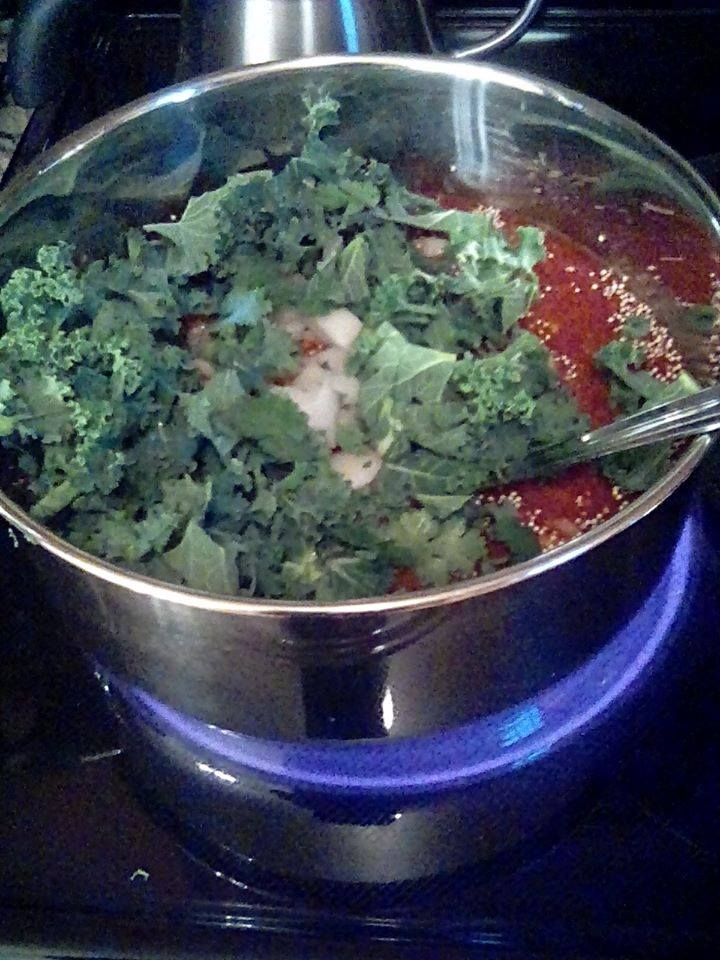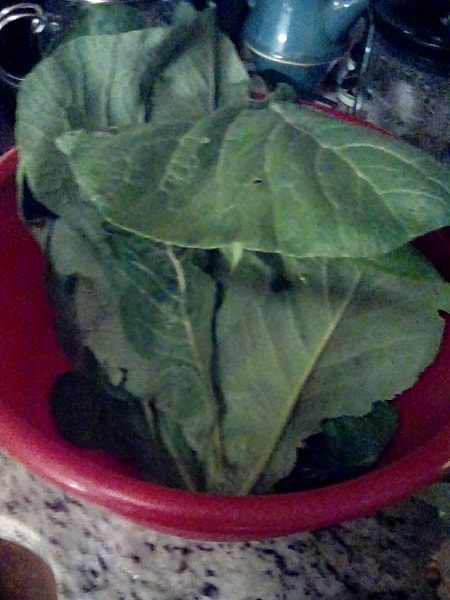 Next you'll chop up your tendergreens. These too were freshly harvested from the garden. We have tatsoi, komatsuma tendergreens, and some mustards. We chopped them up and added them to the pot. Let that simmer for another 5 to 10 minutes and you are done!! It's that simple.
Delicious, nutritious, and so warming. It definitely lifts the spirit on a dreary day.
What's for dinner at your house?
With lots of love
~Bren
-Kindred Acres
If you find our blog posts and videos helpful or inspiring and would like to provide a love offering to Kindred Acres for all we do here, you can give us an upvote/comment here on steemit, give us a thumbs up on Youtube, or you can gift us an item from our Amazon wishlist! :) http://a.co/7U2Ibw5
Another option is to send any financial contribution ($1, $5, or whatever you are compelled to leave) via https://www.paypal.me/KindredAcres
We greatly appreciate your help and contributions!
Check out our Etsy shop for live plants, seeds, homestead goodies, crafts, and other options!
https://www.etsy.com/shop/KindredAcres?ref=seller-platform-mcnav
Follow us on Facebook to get notified of any upcoming events https://www.facebook.com/KindredAcresHomesteadAndWellness/
Upvote us on Steemit to show us some love and support!! https://steemit.com/@kindredacres
Give us a thumbs up, subscribe, and hit that bell on our YouTube channel!! https://www.youtube.com/channel/UCiZ8ynfylR5kIR9DnfcGP1g?view_as=subscriber
And finally,
Follow us on Instagram!
https://www.instagram.com/soulofagypsy_heartofahippie/

Being in Charge of Our Own Health: A Little Disclaimer | SteemPeak
@HCSO
Website | @homesteaderscoop | Discord Community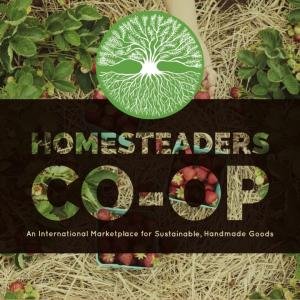 @payitforward


@build-it