Hi Everyone!
My name is Mers and I am a needleworker at heart. I am sharing a previous project that might give you ideas on quilting. My fave colors are blue and white which can be easily found in the quilts I made as well as in decorating.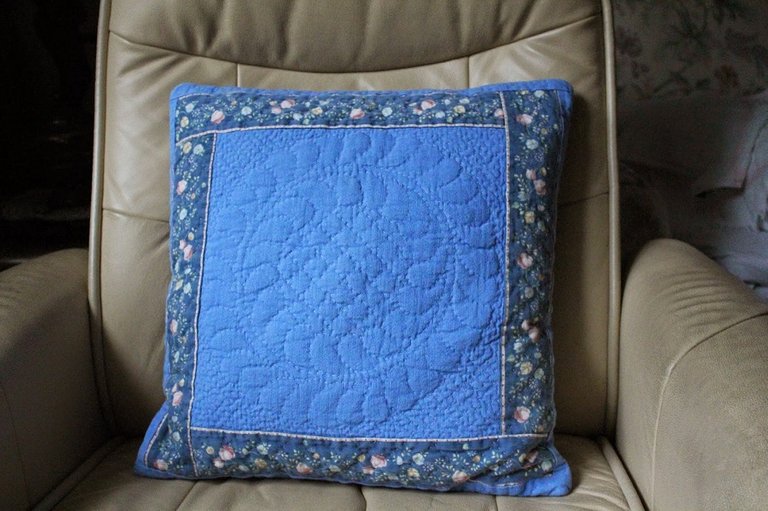 Needlework Addict
Besides being a needleworker, I also love sewing and decorating. I do a lot of DIY works at home and I love to cook and do gardening. So if you´ll have a look at my account, mostly it has food, flowers, animals and nature. I am now a retiree and should have a lot of time now that I´m home. My problem is.... that is not the case, because I am now fulltime homemaker and at the same time doing social media such as Steemit, Pinterest and Instagram and I have a blog called Challenging Arts And Crafts on Google (the blog is inactive ATM).
My husband is complaining that I don´t do needlework anymore when watching TV with him. When I still have my stressy corporate job, it was amazing that I found so much time to do a lot of needlework like crocheting, stitching, etc. Even in the train going to work, I did a lot of crocheting and friends were amazed at how I created so much bed covers, table cloths and doilies during those train rides. It was my stress reliever so to speak.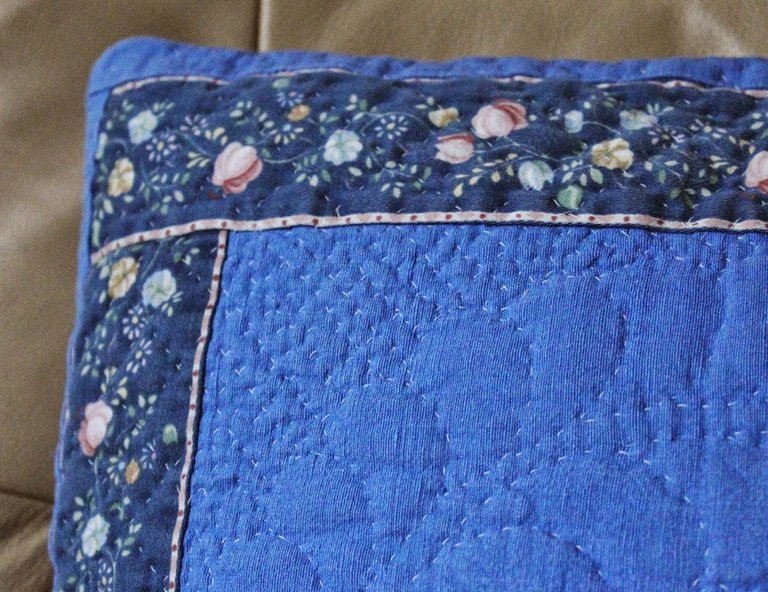 About This Pillowcase
Today, I am sharing a quilted pillowcase I have done some years back. It was actually a gift for my mom in-law on Mother´s Day. She loved this and even showcased this to her visiting friends. When she passed-away a couple of years ago, this pillowcase came back to me and is being displayed in my home.
The template I used to quilt the middle part came from an american quilter´s magazine. I photocopied it and pasted it on a soft cardboard,cut then made the holes so I could transfer it to the front of the pillowcase by means of chalk.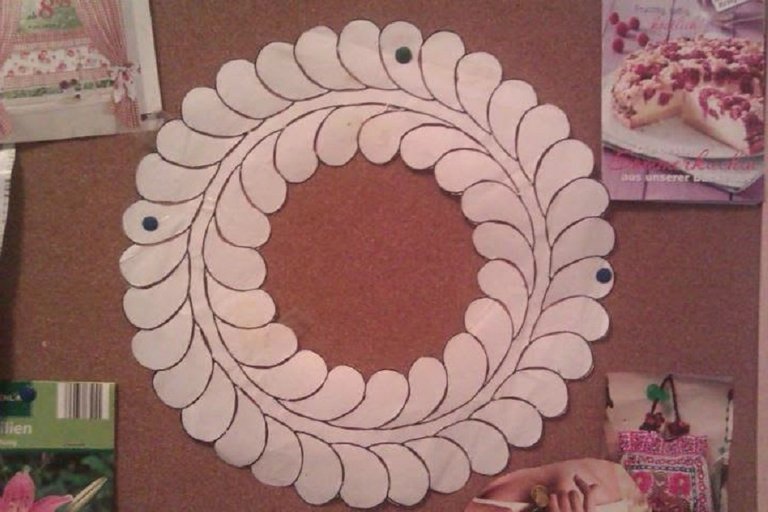 The blue cloth had been a rest fabric of the headboard I designed for our guest bedroom. The 4 strips of fabrics with flowers came from a stash of curtain remainders that I got from a curtain shop. I simply cut each and sew them so it would look like a frame. The front part had three layers namely the front cloth, the batting and the back cloth. The pillowcase is quilted by hand using quilt thread. Then, I added the back of the pillowcase with the same fabric (not quilted). t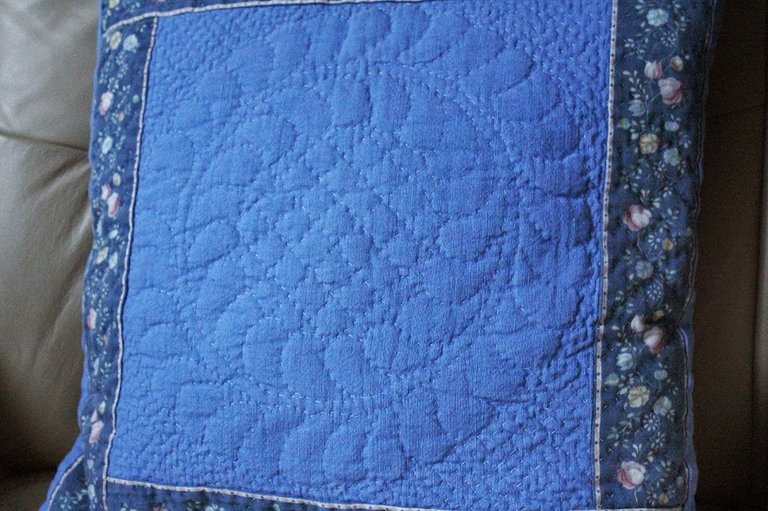 This is my first contribution to this community and I hope you like it.

Have a nice Wednesday everyone!