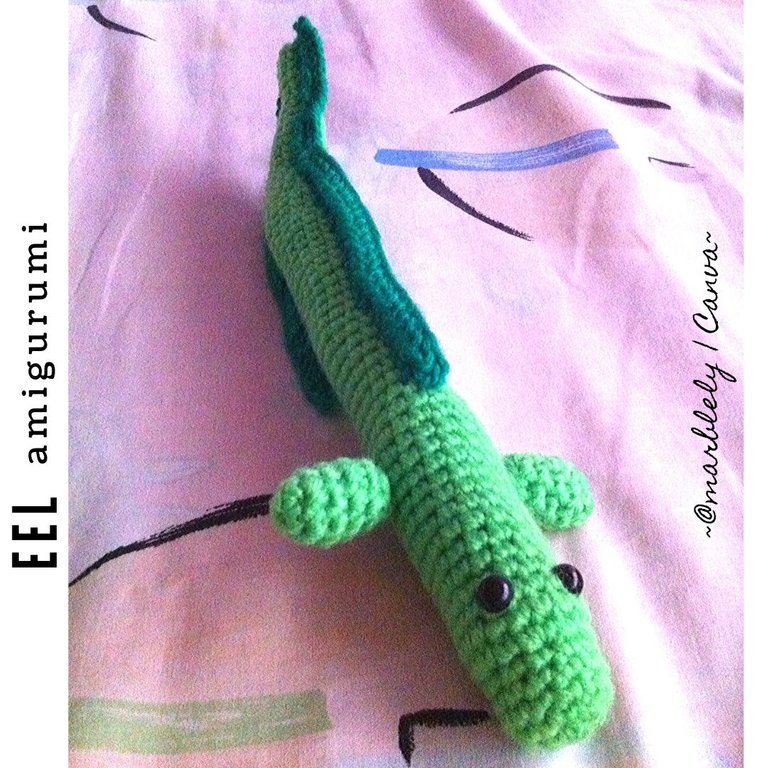 Kids, they grow up so fast, don't they?
And as they grow up, there is usually a fascination for something and this fascination changes almost yearly. This was what I experienced with my nephews. One year, it was sharks, another year was frogs. Then, there was a dinasour phase.

Every year, I try to find ways to make them things based on their likes for the year, usually as birthdays or Christmas gifts. Luckily internet exists because we can pretty much find many resources and patterns and ideas for free.

There was a time when my eldest nephew has a fascination over eels, specifically the Moray Eel and he was about three years old then. I have always wondered why the fascination and until today, I still wonder :D

And of course, I turned to the internet for help and searched for "free eel crochet pattern". Back then, there weren't that many free eel crochet patterns. At that time, the only eel pattern I could find was this by snuffykin:
https://snuffykin.livejournal.com/37981.html

Pairing this pattern with his favourite colour back then, green, I started working on the pattern. This was one of my first amigurumis, either the first or the second.

I started with the two side fins following the pattern and then the head, attaching the eyes at where the pattern called for: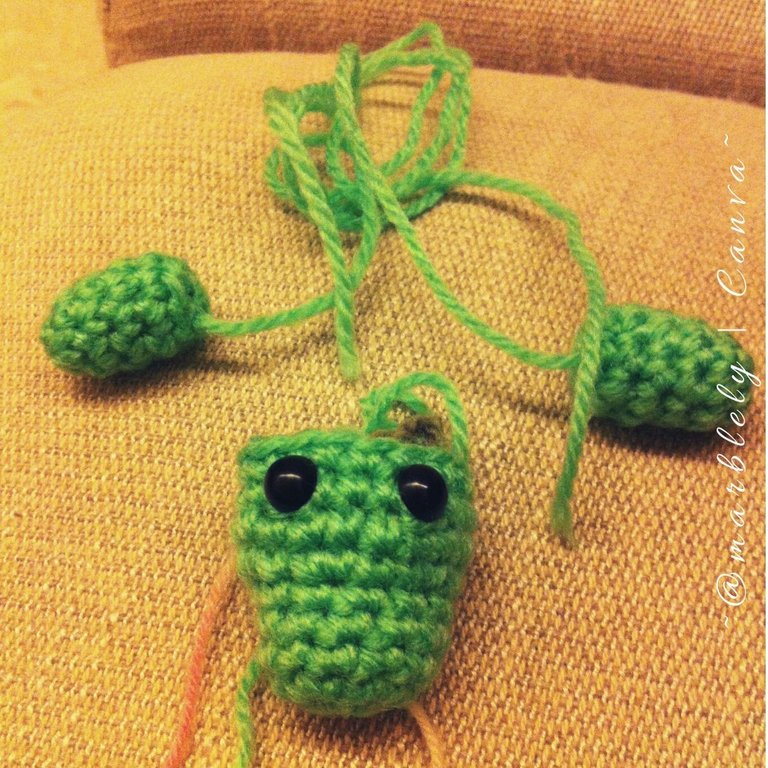 The eyes are the safety pin eyes for amigurumis such as this: https://www.glasseyesonline.com/safety-eyes-solid-black-1-pair

I stuffed the pieces with fillers such as this which I got from a two dollar shop:
---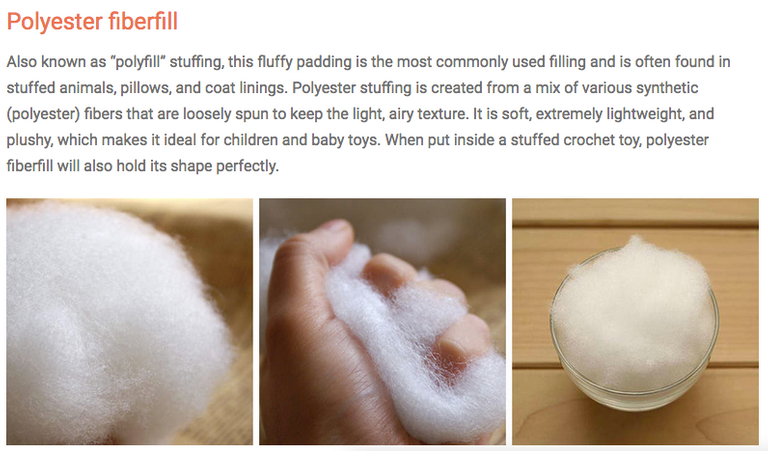 (Image source: https://amigurumi.today/choosing-best-crochet-toy-stuffing/)
---

I continued working the body following the pattern and attached the side fins as I worked the body, increasing and decreasing the rounds accordingly to create a upward and downward slanted body: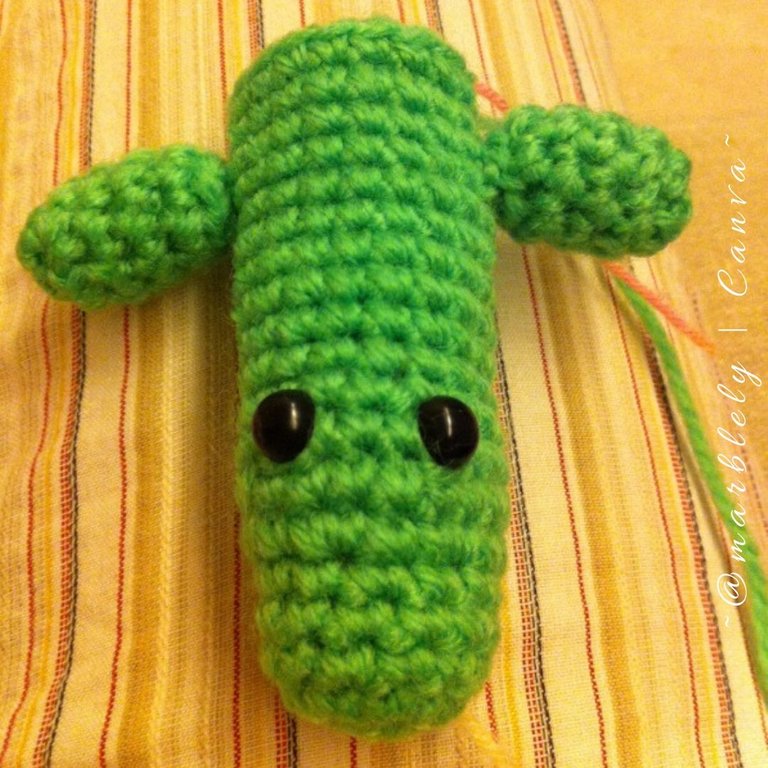 And the body kept growing: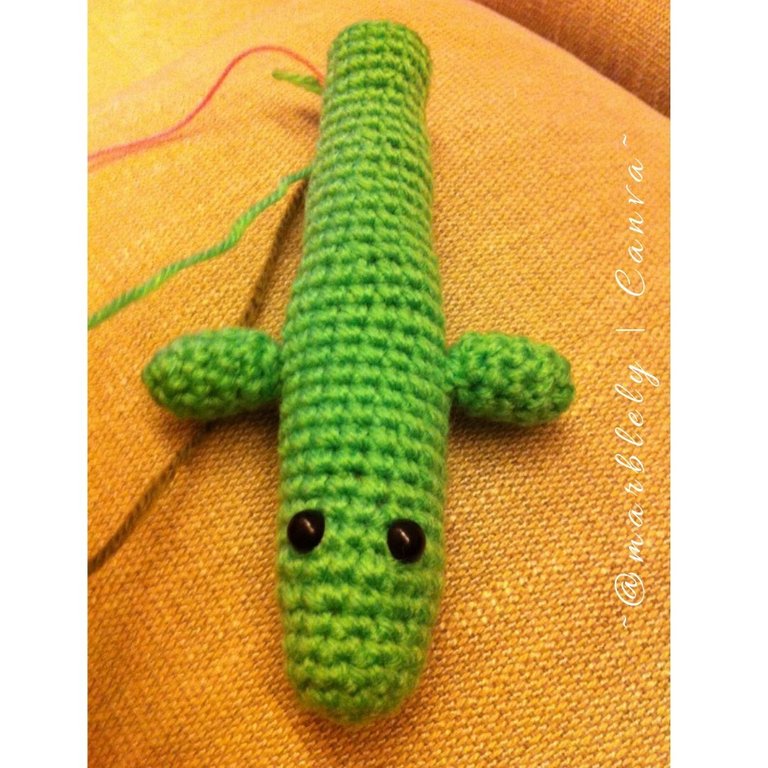 And growing, stuffing it with the polyester fiberfill as I went along: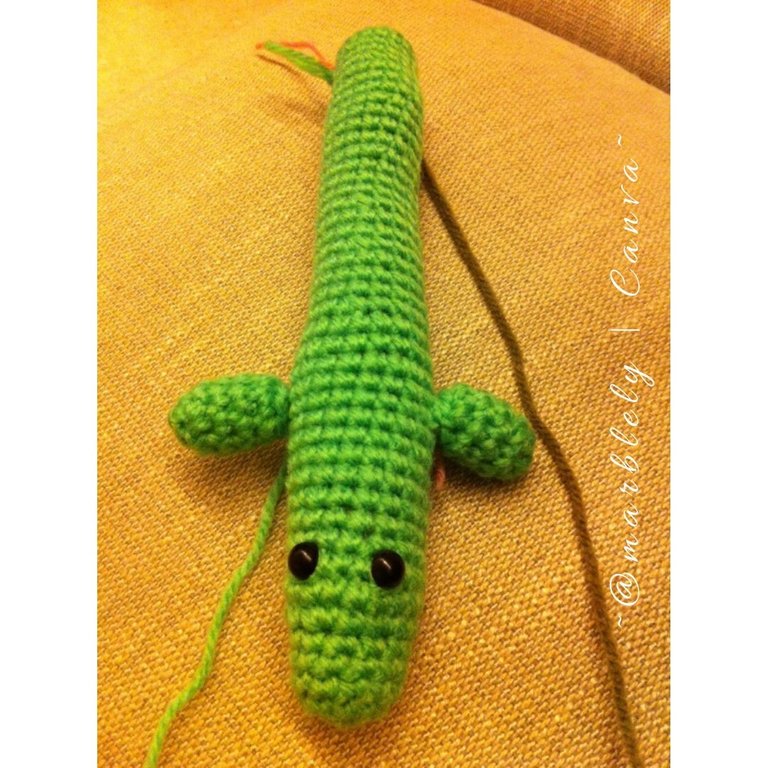 The last 2 pieces were the belly fin and top fin. After crocheting them with foundation chain and half double crochets, I sew them onto the body and done!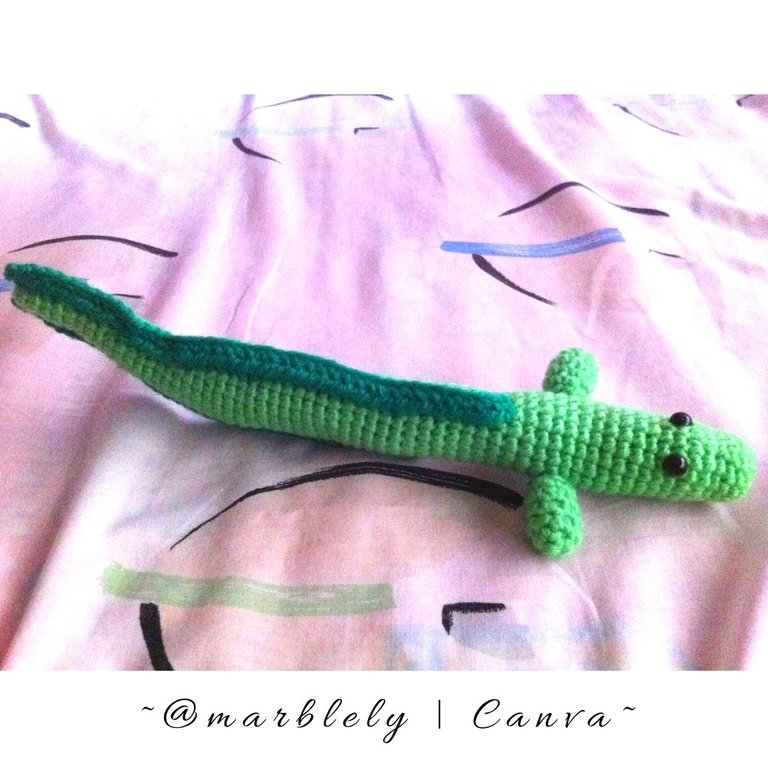 I think the eel didn't really look like an eel but it was what I could make at that time :D

This eel lasted for about a year or two before it went into the "old toys" box :D.
But it was a good experience working it and the joy on the boy's face when he received it as a gift was priceless (and timeless) :)

~ ~ ~ 🧵🧶💗🧶🧵 ~ ~ ~

Here's wishing everyone a good week ahead and Happy #NeedleWorkMonday!

~ ~ ~ 🧵🧶💗🧶🧵 ~ ~ ~
Thank you again to @crosheille for starting this wonderful community and to the awesomely supportive #NeedleWorkMonday community!
Take a look at the FAQ to learn more!
Helping to host are @muscara, @shanibeer and me.
If you love any craft that uses needles, come and join the fun with us here every Monday! You can also join us every other day at #NeedleWork.
---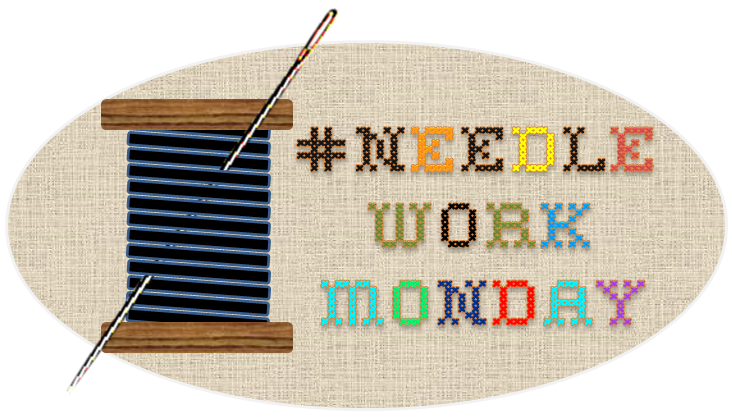 ---
This is an Invitation to join #ccc for Guaranteed 👍 Daily Income 💵 and Payout 💸 for Newbies (2.0) 🐟 🐜 🐛 in #ccc 👣 and Follow 👣 the Honor Code 🏅 - the Creed (Conditions and Limits Inside)
AND
the latest update <<< please click to read.
---