The Idea behind it
In December, we suggested a "fiber related review" of the year 2019 to our members. Such a thing is great to evaluate our efforts and our results, to recall what we learned and what we had planned but didn't carry out.
The posts were as different as what was shown and said in them - I think that shows well how heterogeneous our community, our hobby is. But all have in common: we love beautiful handmade things, and we love making them!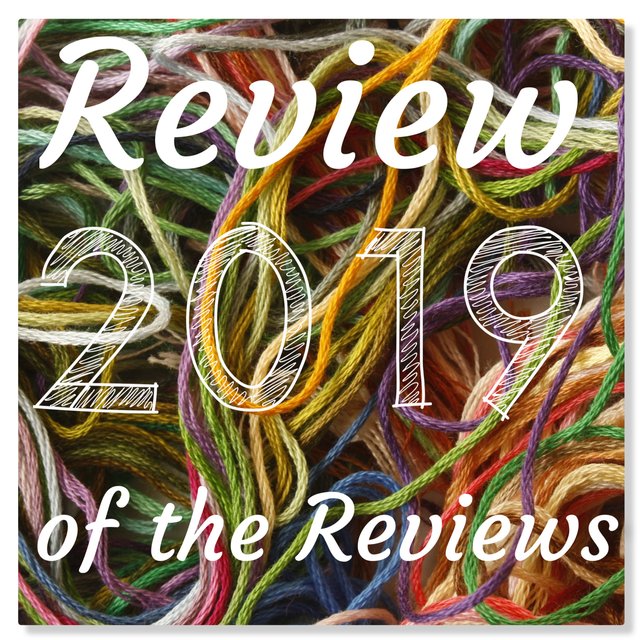 Let me tell you about the reviews our needleworkers wrote and show you their projects. Since the posts are older than seven days and can't be voted fore there are comments under this post whose rewards will go to the review's authors - so go forth and vote ;)
All who participated in this challenge will get a prize of 100 CCC (Creative Coin Crypto) and 100 BUILD. The Creative Coin tribe is geared to "promote creative and artistic content in a community of like-minded individuals" and BUILD IT is "a DIY and How-To platform" - seems to be the proper reward from the #NeedleworkMonday!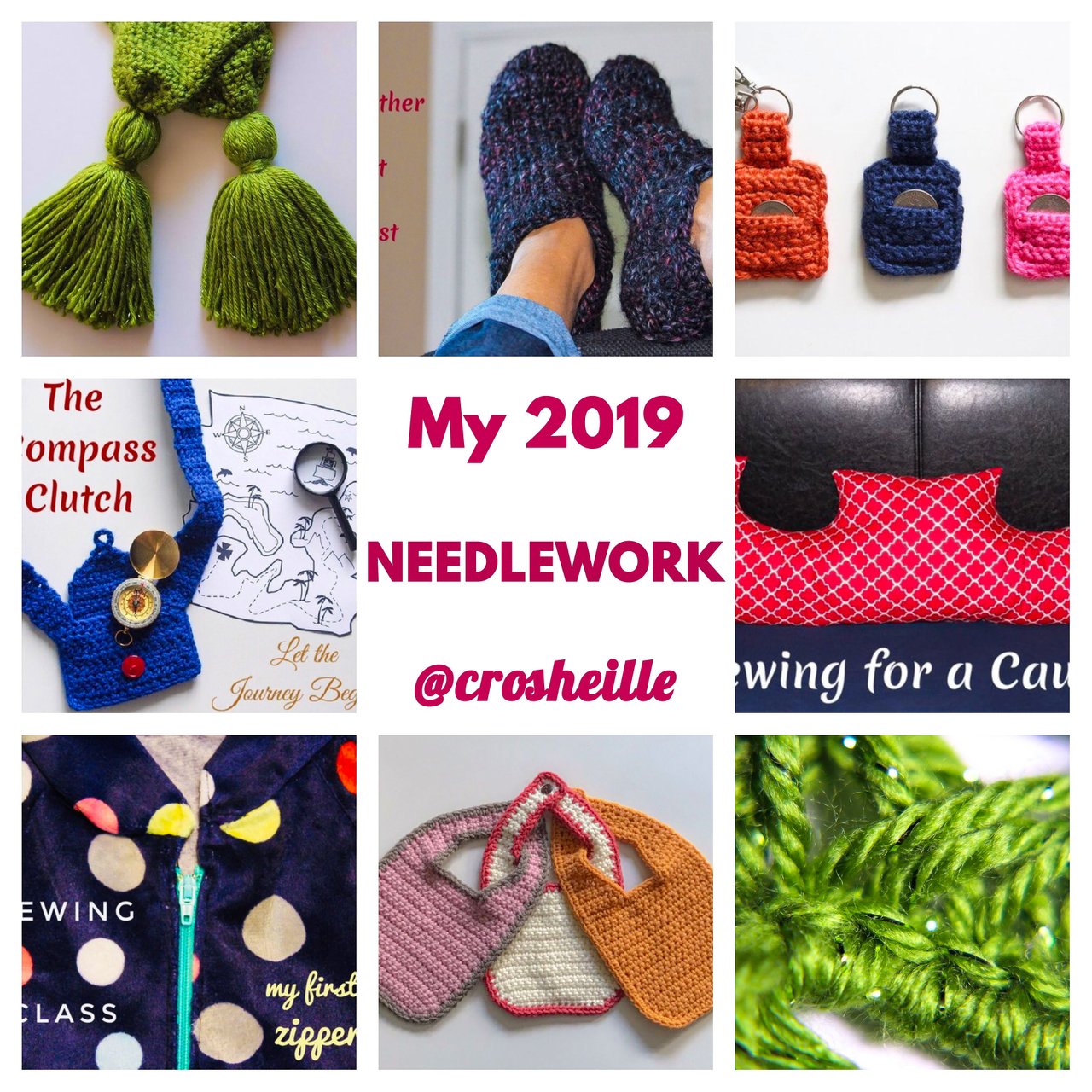 @crosheille shows us several of her 2019 projects: some big, some small, and it's interesting to see that there went as many thoughts and work in the smaller ones than in the big ones. A lot of practical things, but all beautiful to look at. And she learnt to knit in addition to already crocheting and sewing - another multi-crafted needleworker!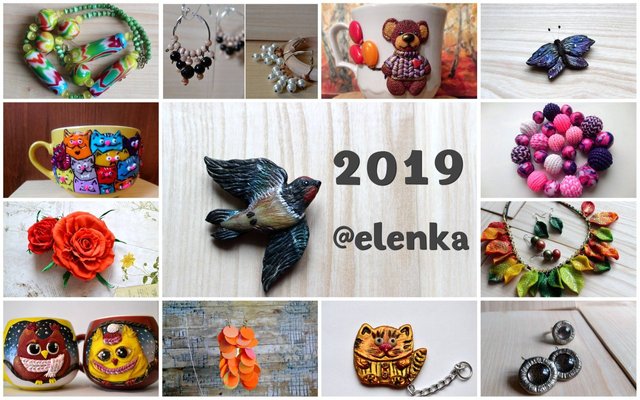 @elenka showed us her beautiful jewelry and accessories and talked about trying out new materials (like feathers) and new things (like decorating cups). And we can admire products of her other pastime: baking. Loaves of bread and smaller pastries are a clear sign that she's talented in more than one area :)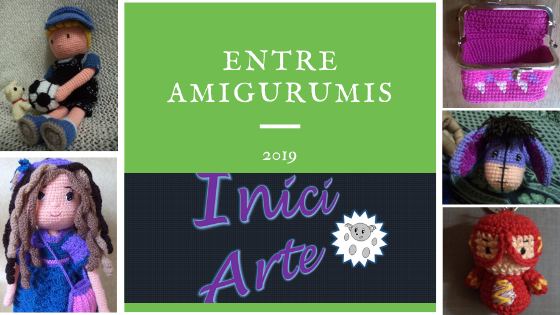 The post is in Spanish, but you don't have to know the language to appreciate her crochet work. Her amigurums are a thing of beauty, expecially since she designs a lot of her work herself. Steemmonster players may remember her Mushroom Seer or her Enchanted Pixie. And she tells us about herself, about her engament in YpardPerú, an organisation that works to improve the opportunities of rural youth.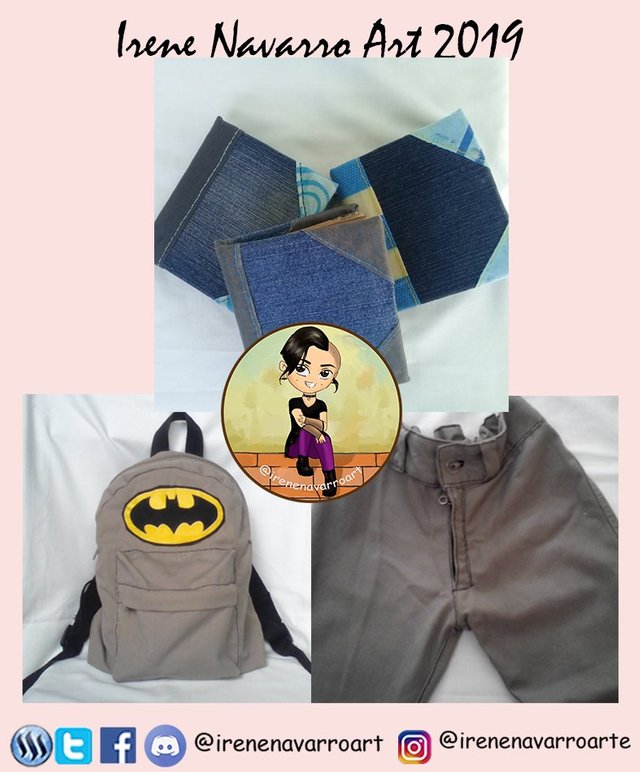 She does a lot of crocheting, too, but I love these examples of her sewing. Upcycling, making something new from old things, shows the options you have if you know how to craft. The book covers are useful and beautiful - what more can you achieve as a needleworker?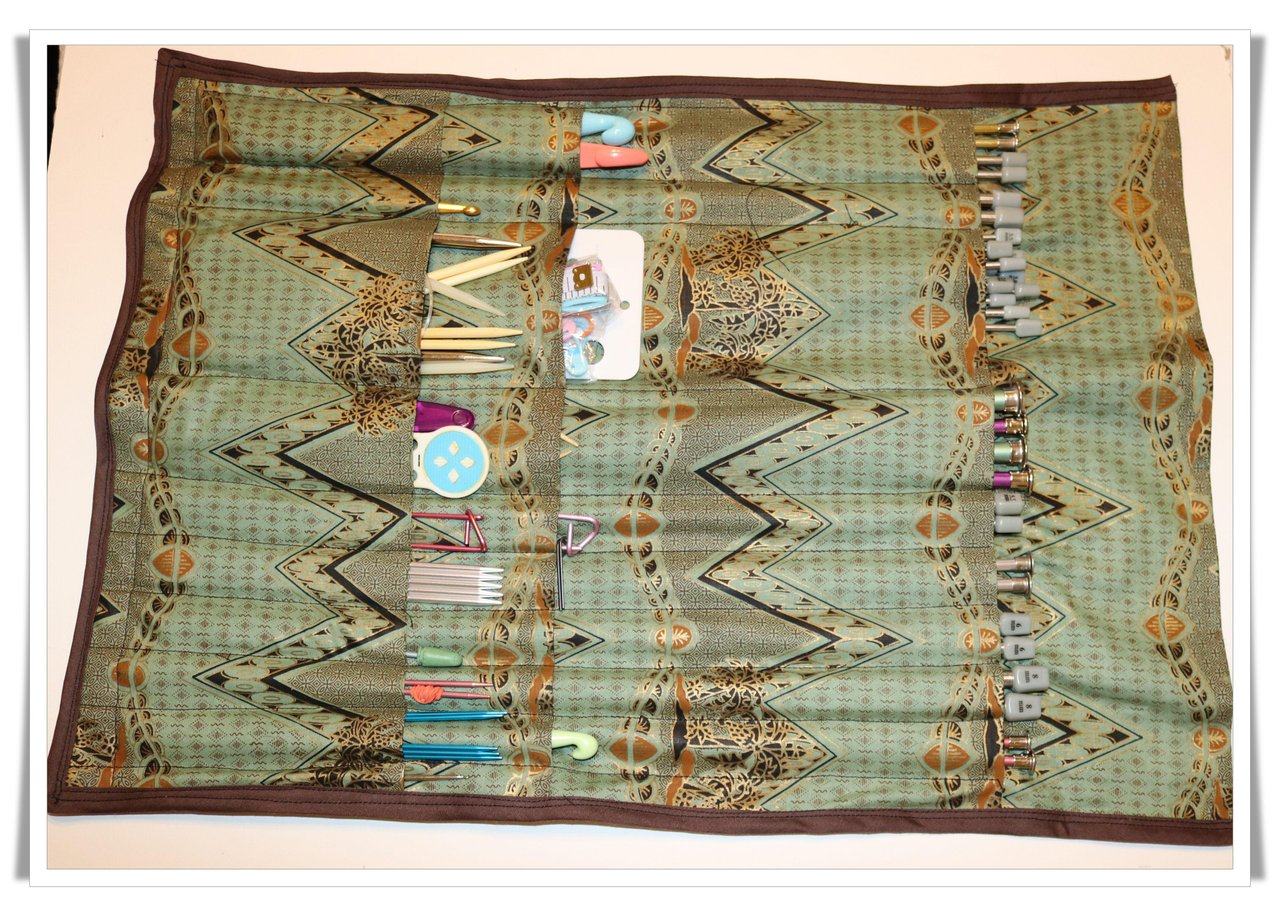 Again a multi-crafter - she shows us her knitting, sewing and crochet work. This travel kit she made for her knitting supplies is a thing to envy! It seems she was surprised herself by the amount and the diversity of projects she made in the last year (if you have time, go to her blog and look at her pottery).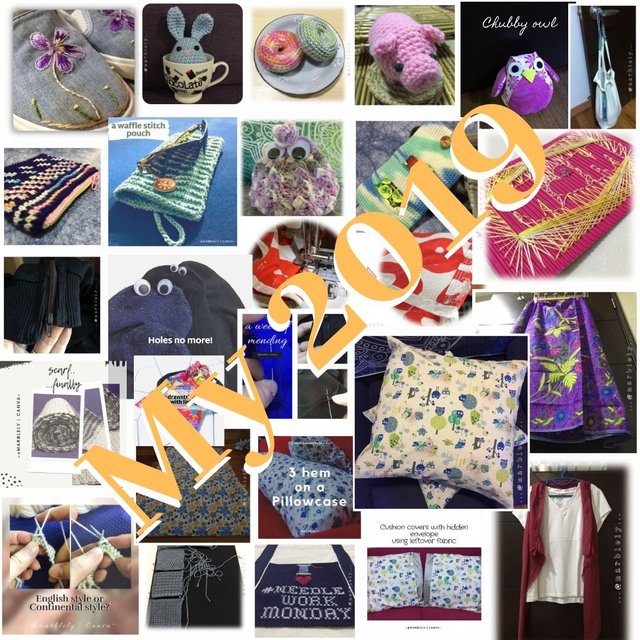 She deems the last year one of "triumphs, of failures and of neutrality" - well, we love our triumphs and learn from the others ;) Again a multi-crafter and again someone learning something new (knitting) and her different projects show: here is a needleworker full of ideas and eager to try soemething new.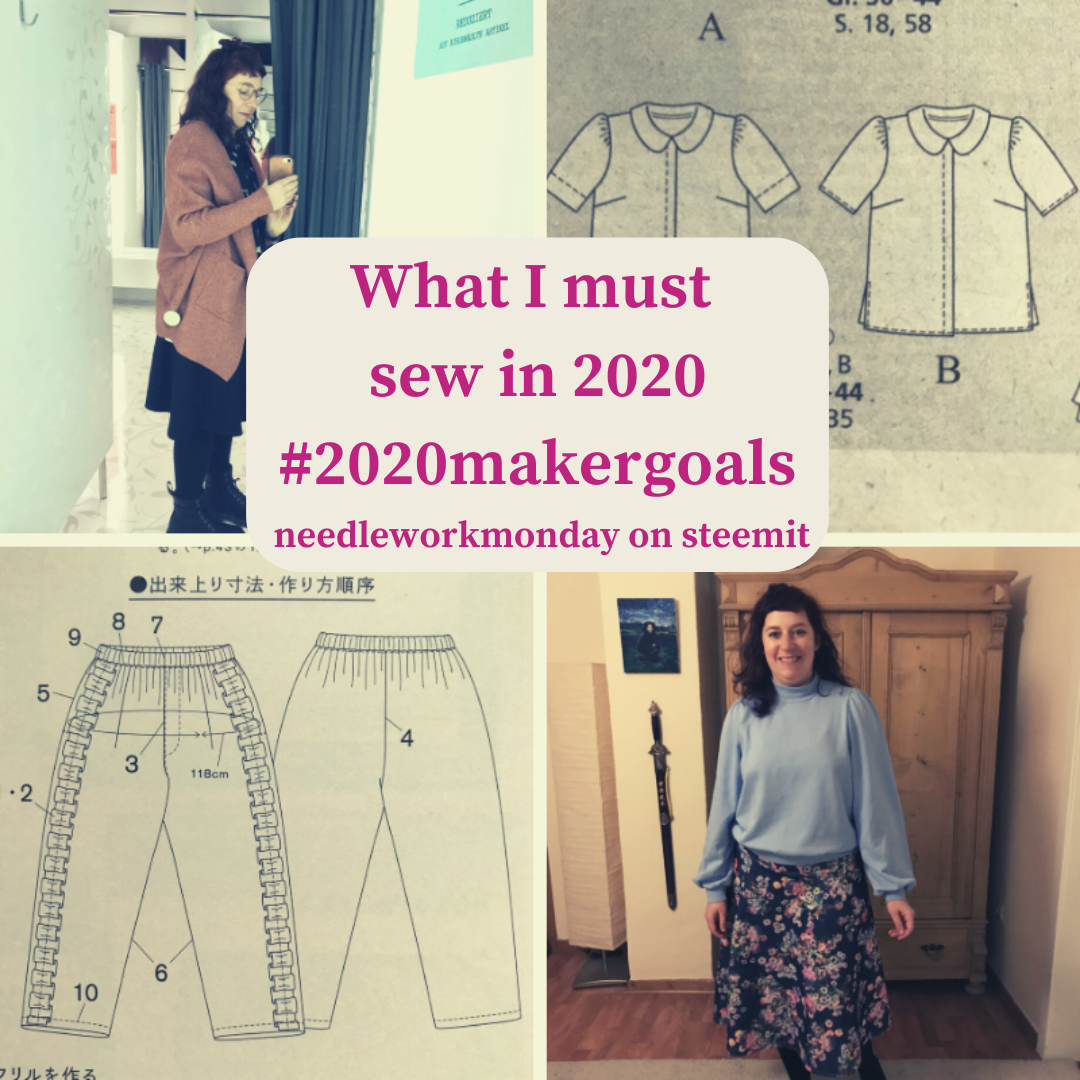 Here we see the plans for 2020 - well, we all know that no plan survives the contact with the enemy sewing machine... Sweaters and cardigans will be knit, trousers and blouses will be sewn - there's a lot we can look forward to. And she mentions the hashtag #2020makergoals (looking that up is still on my bucket list).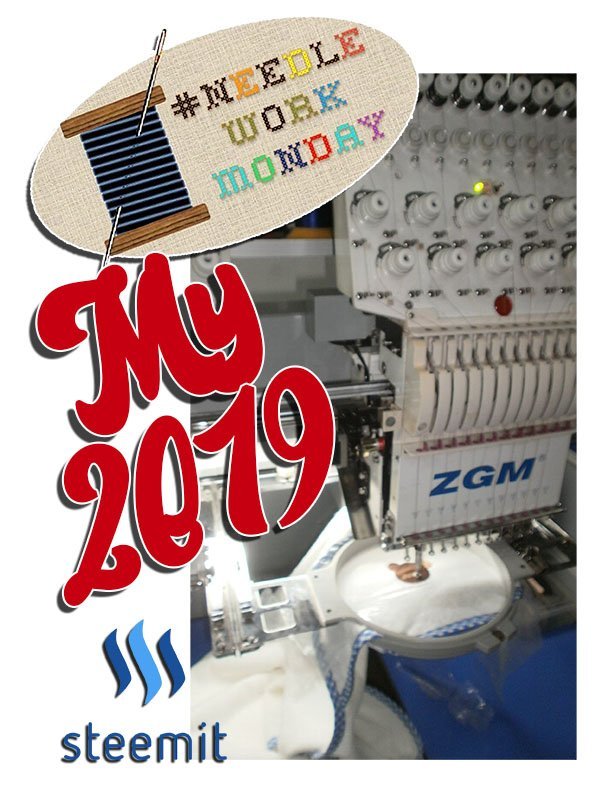 She's known for her embroidery work, on showing us how the designing and preparation is done on professional machines. And for her (like probably for a lot of us) Steem became meaningful with time well spent when she found the #needleworkmonday!


---


Let's hope all the members in our Needleworkmonday community have a great year 2020 with a lot of interesting (and finished) projects! We're looking forward to tons of pictures and you all know that we will share our happiness, help with problems and support each other the best we can. The Needleworkmonday is more than just people united with common interests - let's engage with each other and help each other grow!
---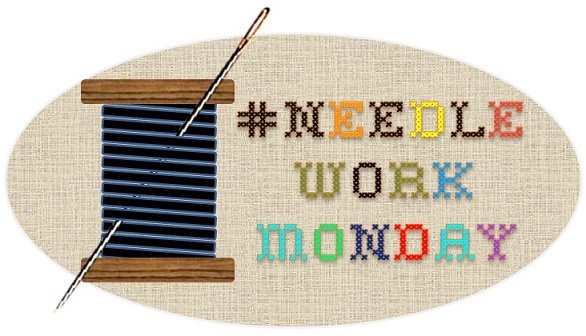 #NeedleWorkMonday initiated by @crosheille
Hostesses: @muscara, @shanibeer and @marblely
This post is written by @muscara
---


Cover image made with a picture by Anita Smith at Pixabay