Good morning to you all, hope you all slept well, I just woke up actually and it's a pleasure writing you you guys again, how are we all doing , I trust we're all fine 😊 and our business are doing perfect too, well...........myself am not doing bad either, my health is perfect. Over here we it's our winter season and it always very cold in the morning that I can't even bath the normal cold water except I make it hot am just too scared and I don't even have the strength to bath normal Water without boiling it 😂, mom always shouts for me that I'll finish her gas ⛽️ 😂 I don't care my own is I don't want to catch a cold 😂 so I just need to do what I have to do. During this period of ups and downs, failed economy and fluctuating of resources. Now in the mist of all this things my business has still been running smoothly all thanks to God who has made everything perfect.
So friends as we all have it, it's a brand new week of creative for us and am fully loaded this week, so firstly I want to share with us a wonderful mind blowing outfit I made for my boss's client at the office. It's actually looks very simple but it's kinda hard to make but the fabric too was superb so I just had to calm down and make it very nice, If there's anything that gingers a fashion designer to do an amazing job on a fabric is when the fabric looks so lovely, who wants to ruined a lovely fabric such as this 😂 no one and not me either 😂 so I just had to take my time and make it look nice.
So friends stay focused and let your favorite brand @smilestitches take you on an amazing adventure into the fashion world and to blow your minds as well.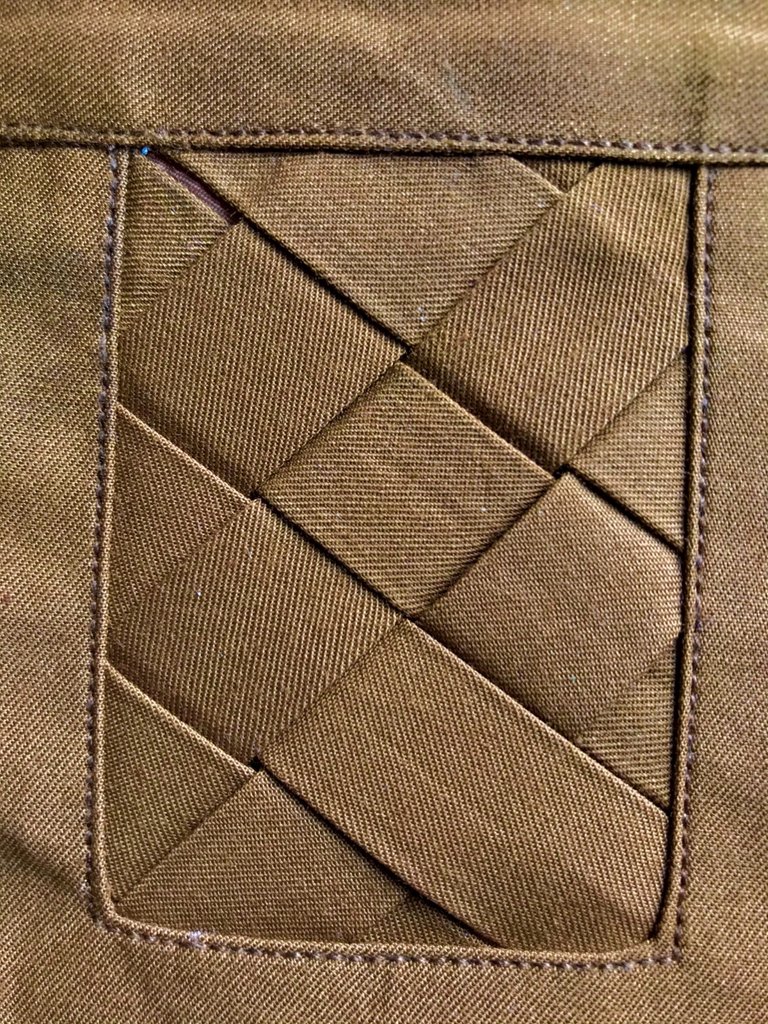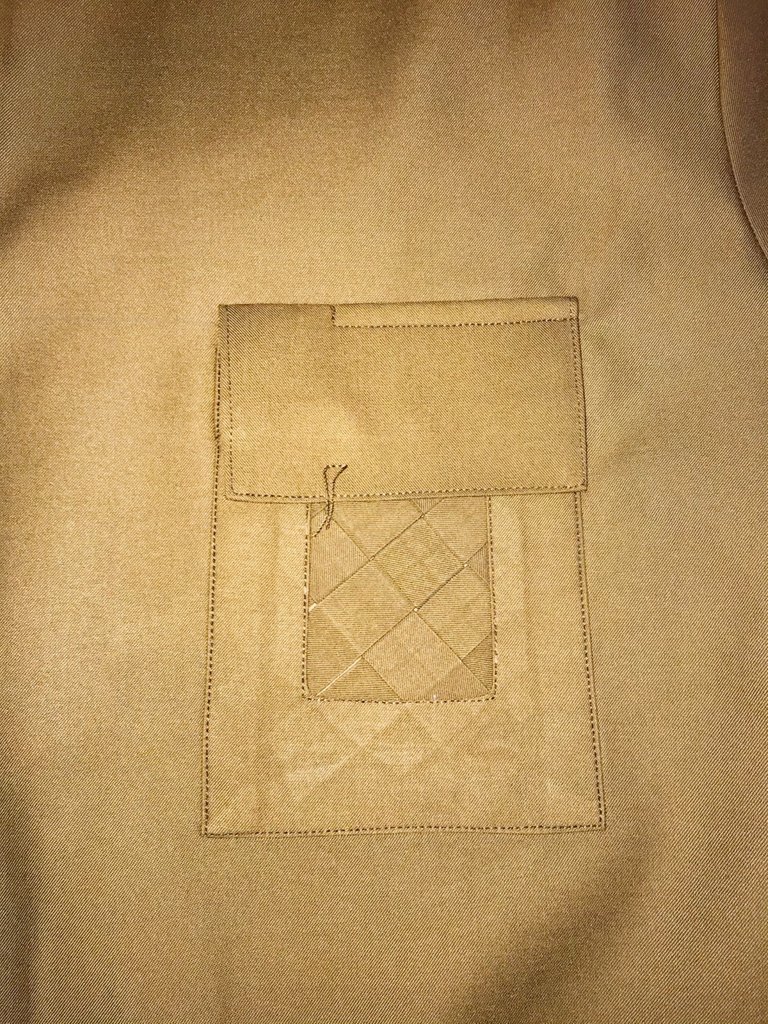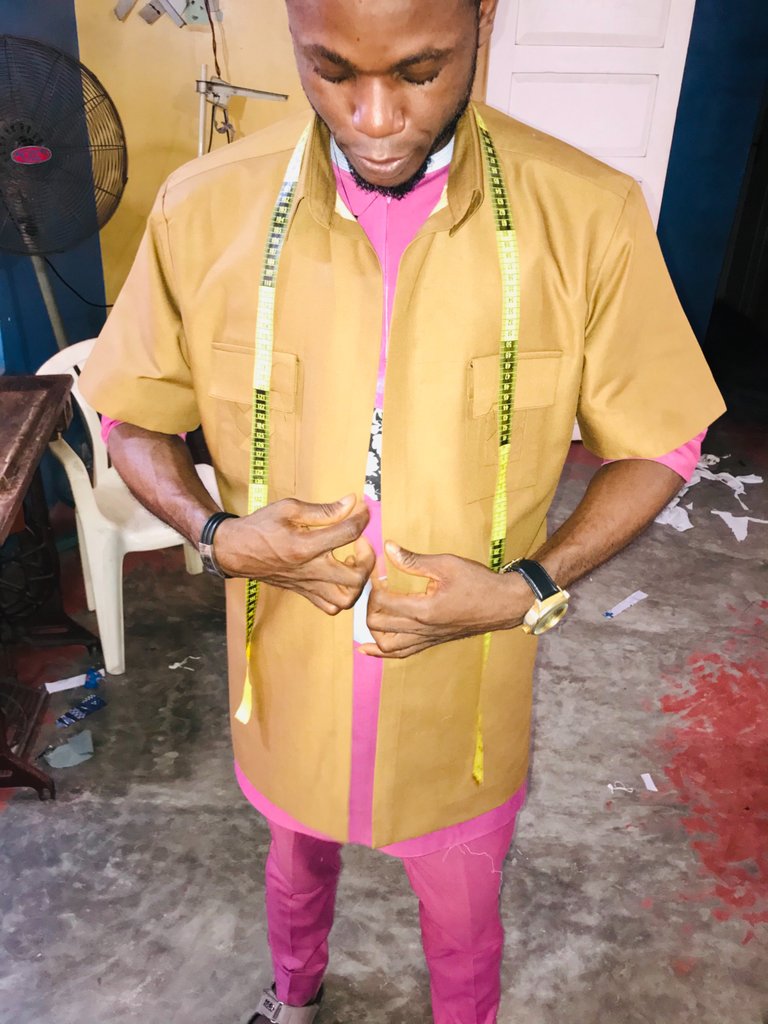 Items used:
Custard color fabric
Collar gum
Tissue gum
A matching colors thread
this outfit was at my office and I only do the sewing after the cutting has been done by my boss at the office So my boss does the cutting of the cloth and after that he brings it to me and describe to me the style I should make on the cloth.
So that's just the normal thing that happens over here, I don't get to cut I only sew after he had cut it and brought the design to me on how to sew it. But I just guess it's just same way I have been doing mine own cutting there's nothings different, if they should, it will be just a slide deference.
Sewing processes:
First step:
Firstly after the cutting was done and the cloth was brought to me and how it should be sewed I took out the front ironed out a straight line at the middle of the front to help me when designing so I won't end up making a design that's not straight and it wouldn't be nice on the fabric. After that was done I divided the front it's actually going to be a senator shirt.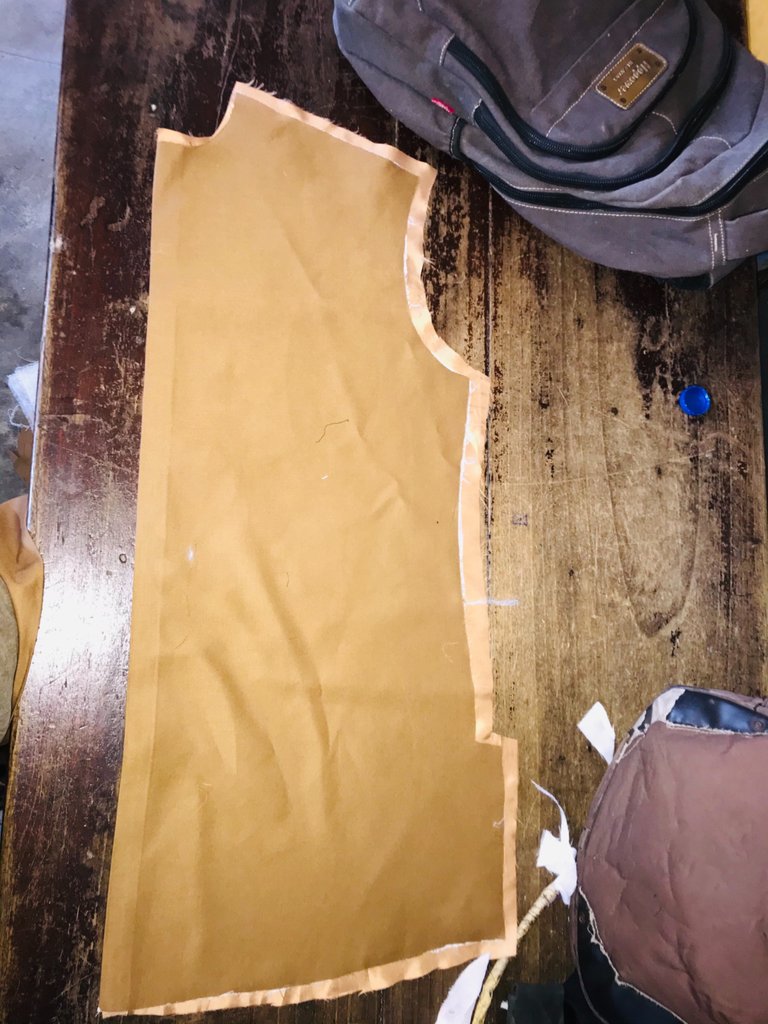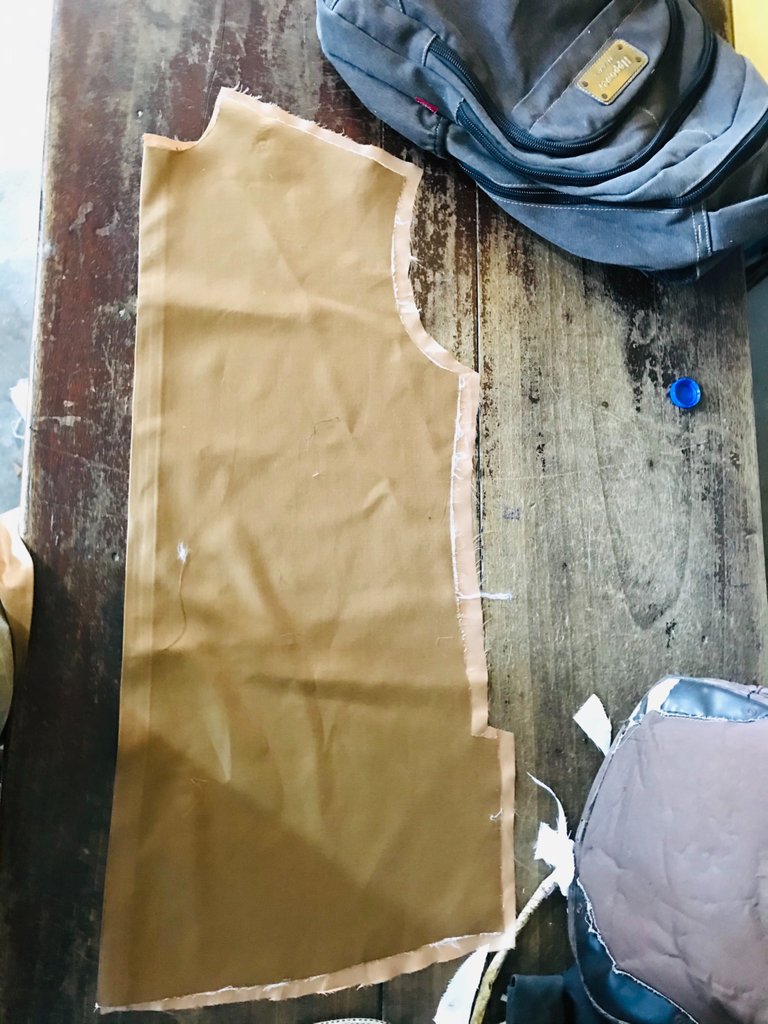 Second step:
I took the custard color fabric to the table and I ironed and bend it into 6 inches size and 6inches length and I cut it out in pairs am actually planning to use them to do concept pocket at the front.
Third step:
I then added the tissue gum to there back view, that aside. Now I cut the custard fabric again size of 1.2inches and length of 40inches and bend it and I sew it size of 1inches from top to bottom and after the sewing I turn it to the front and I iron it to stabilize it. And after I was done I cut them length of 7inches till I exhausted the full length of it.
Fourth step:
I then used them to knit a mat after that I took that other ones I cut earlier and I divide the middle and bend all round and I place it I top the matting and I sewed it, I did same to the other one and I bend the both side, I mean the length of it to be 4inches and I join a one 1inches of the fabric again at the top to round up the length to 5.5inches in all for the front pocket.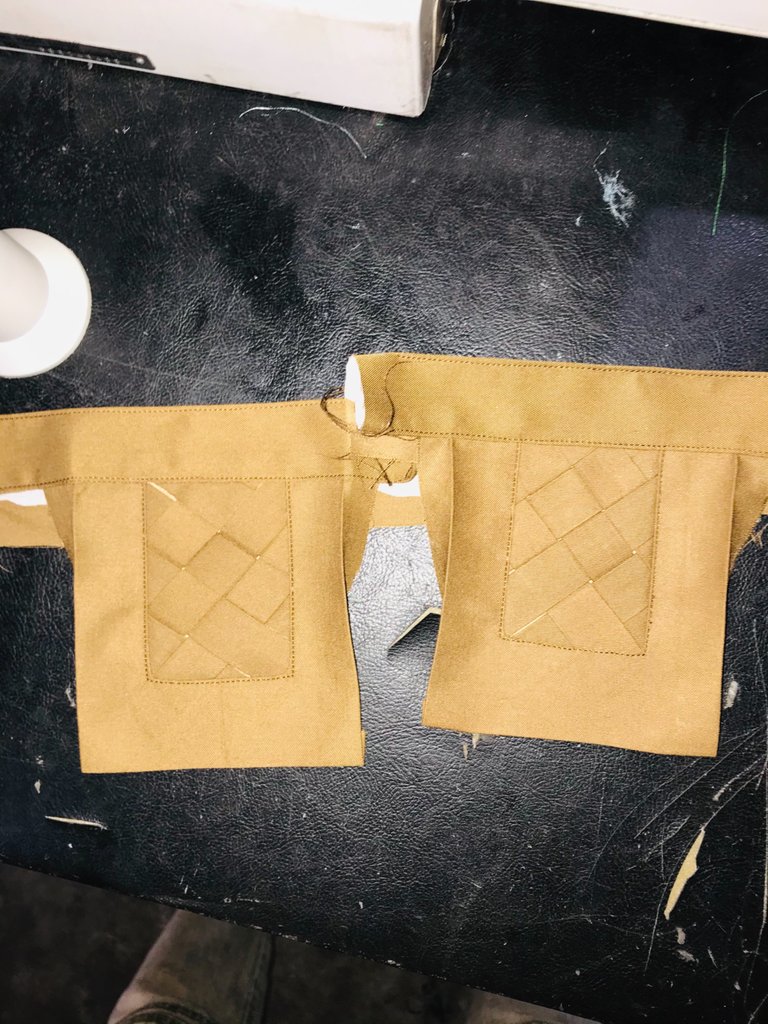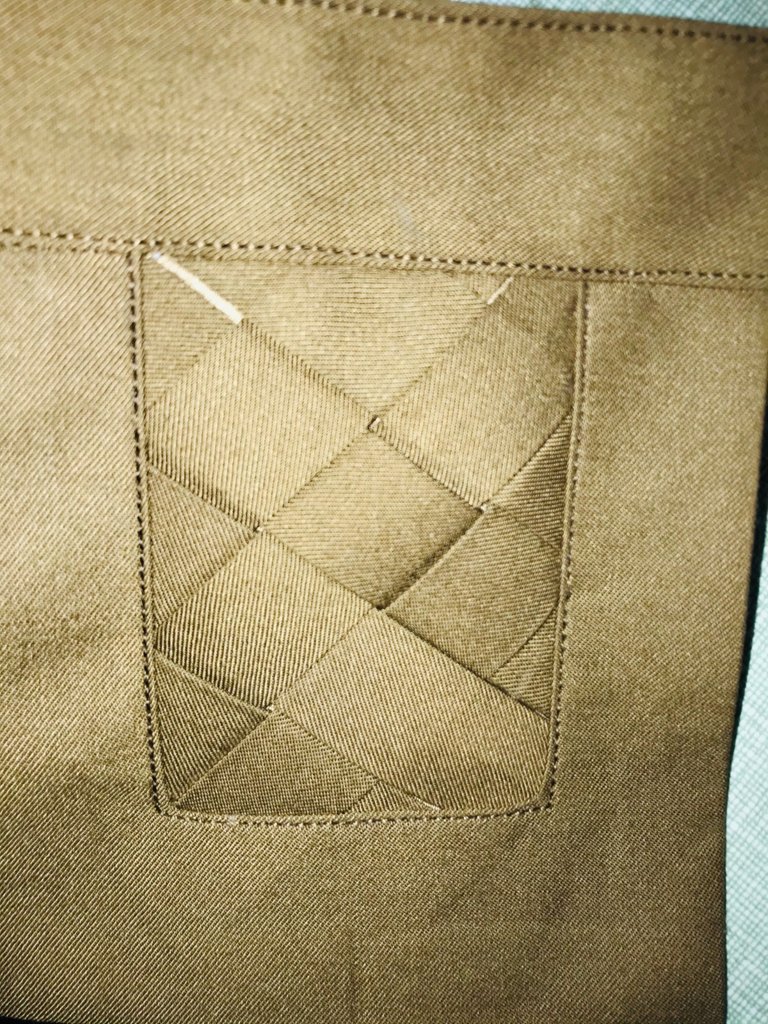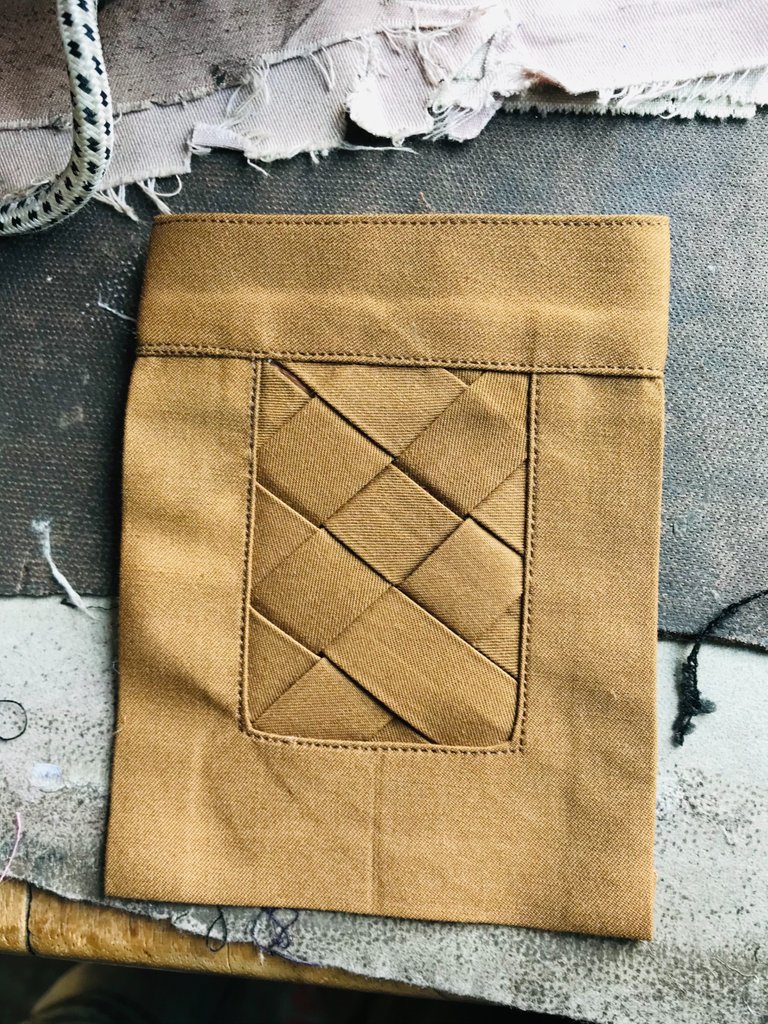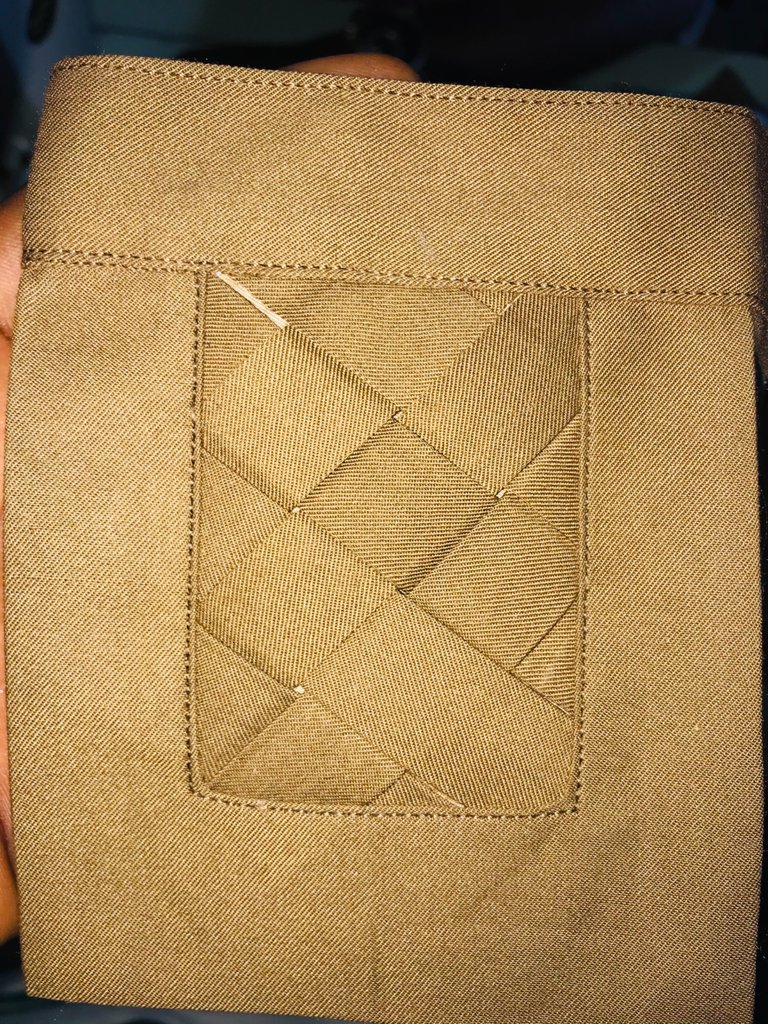 Now the pocket were ready and I attached them to the front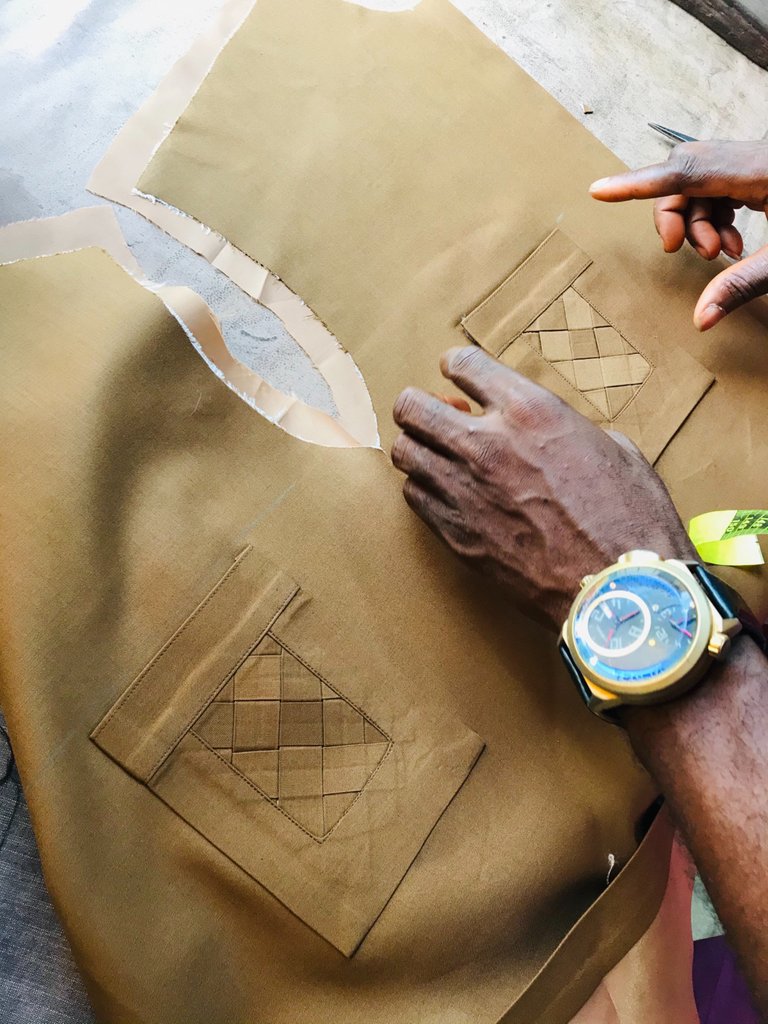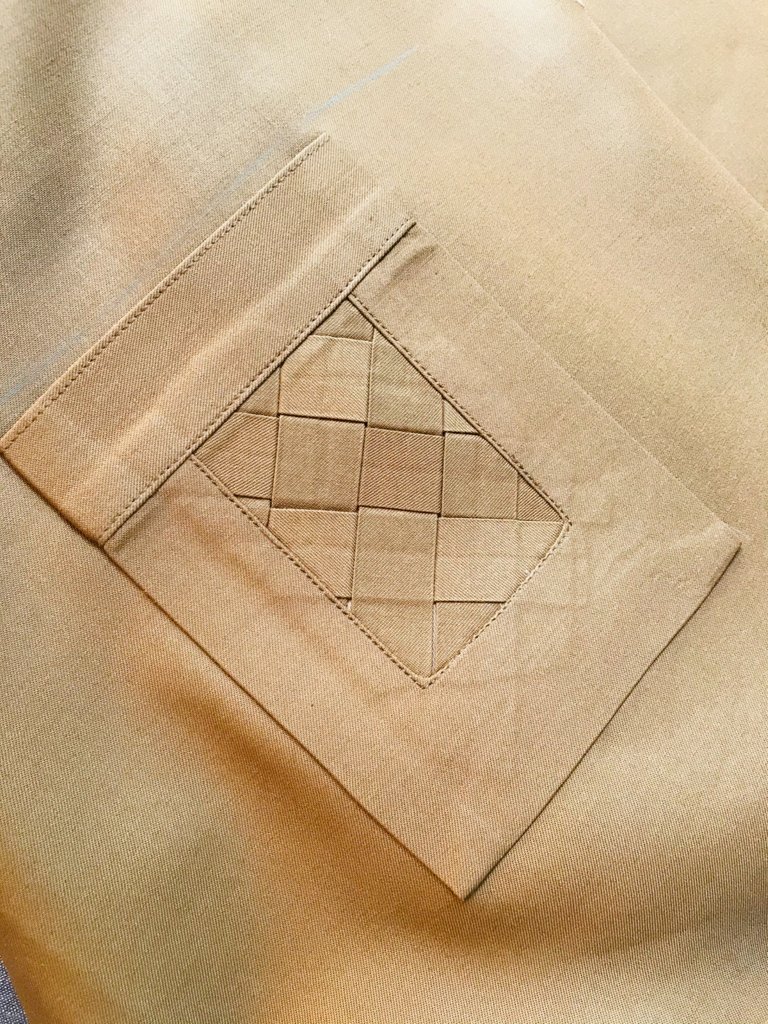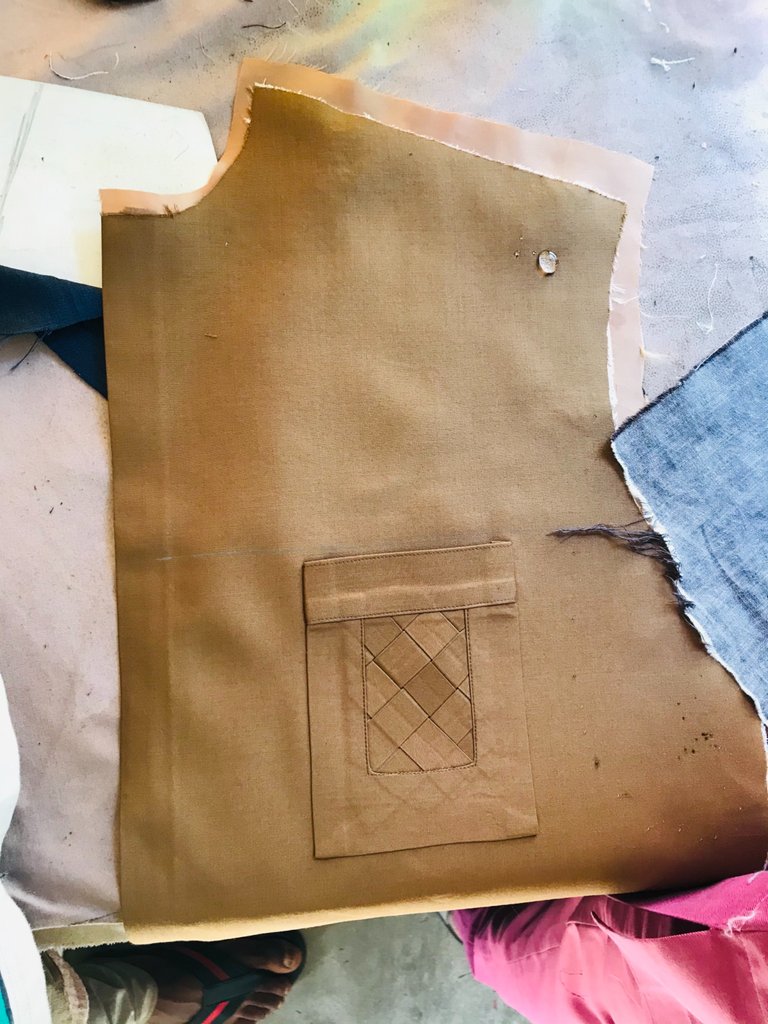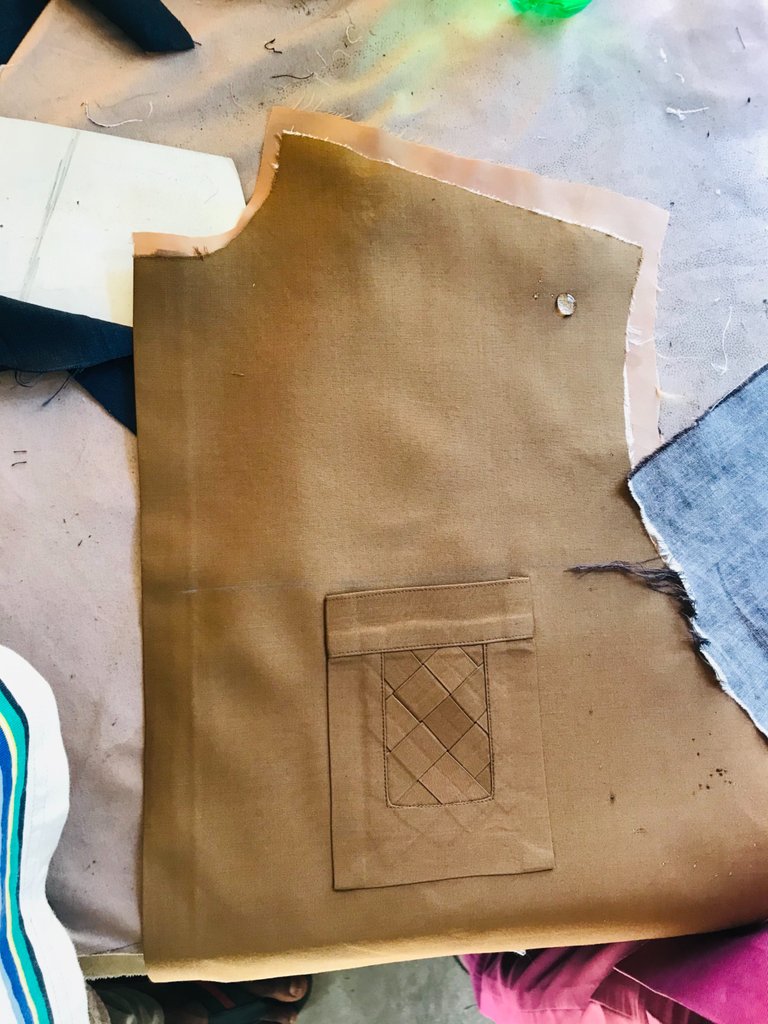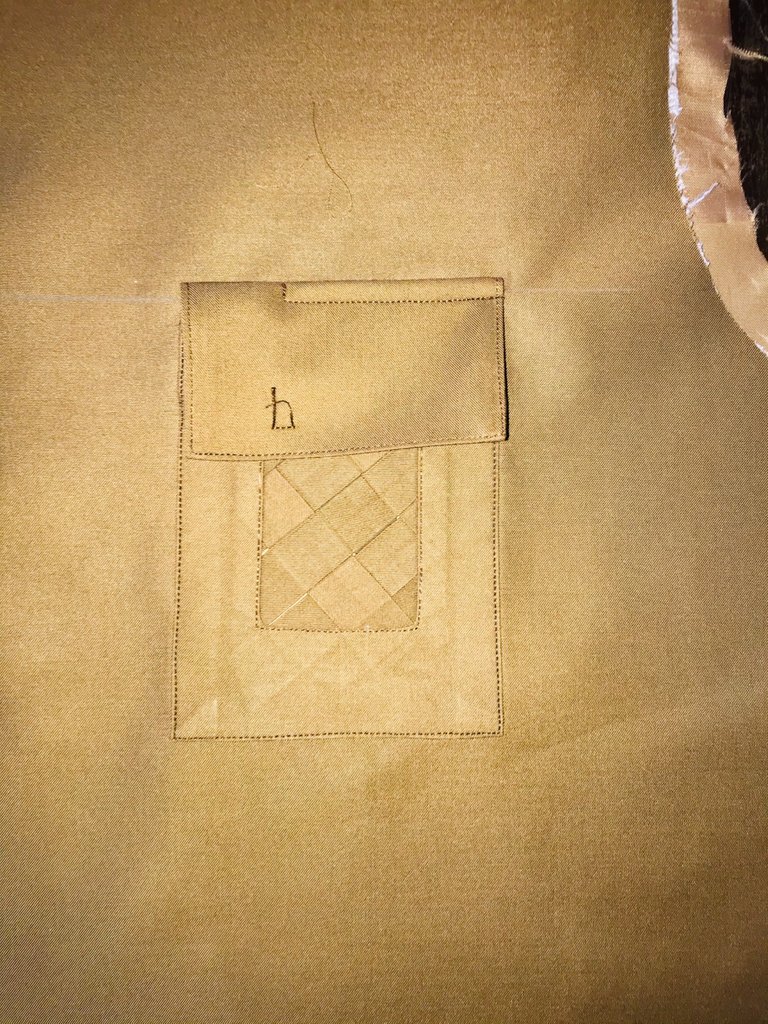 I made a cover pocket same size as the pocket and I the length was 2inches and Sew it to the top part of the Pocket and I did same with that other side and with this the front was ready.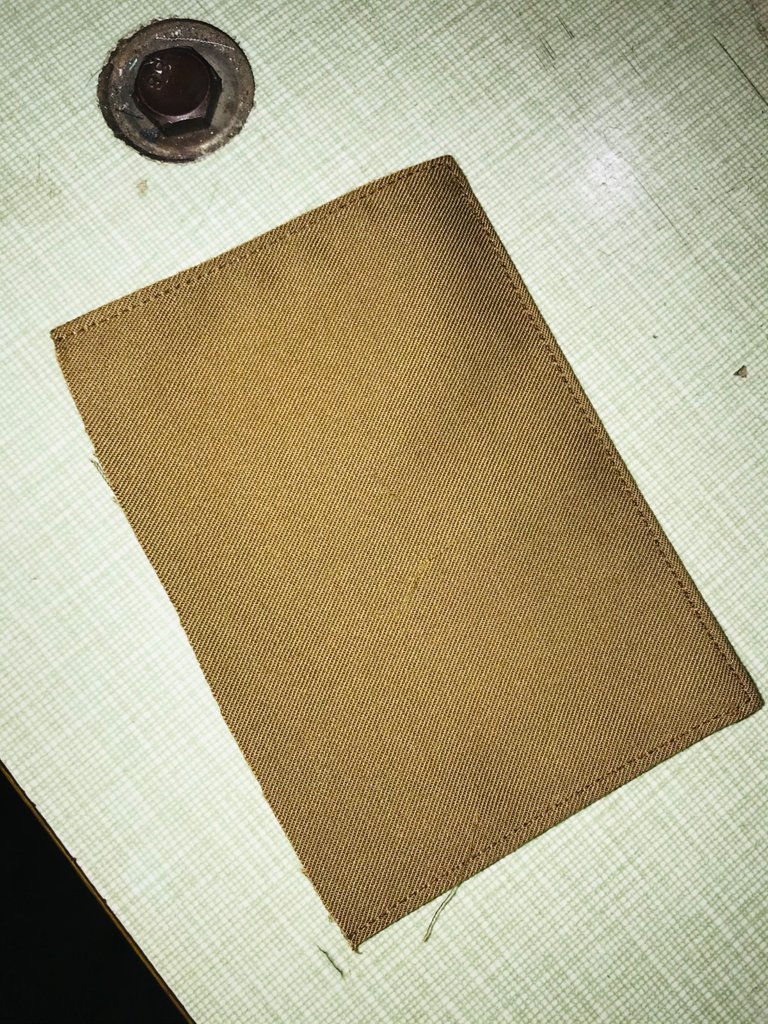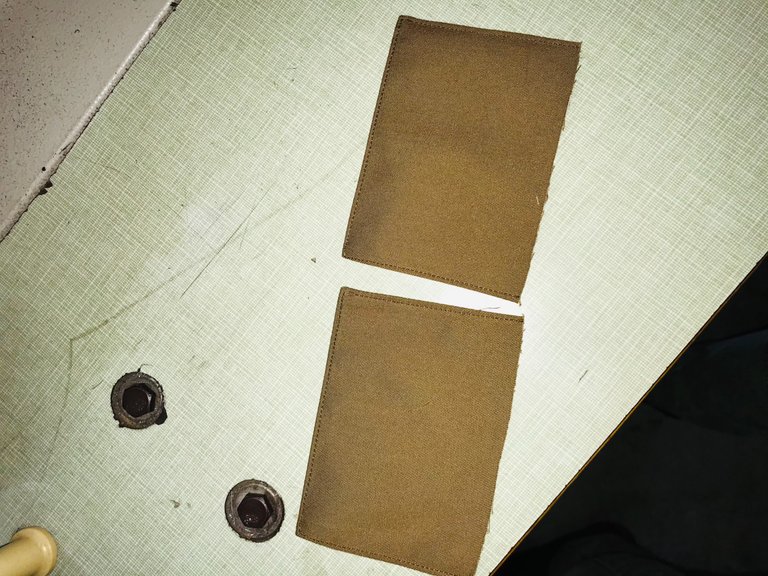 I now trimmed the shoulders and inserted the both sleeves and I inserted the collar too, my outfit was ready when I joined the body and bend the length.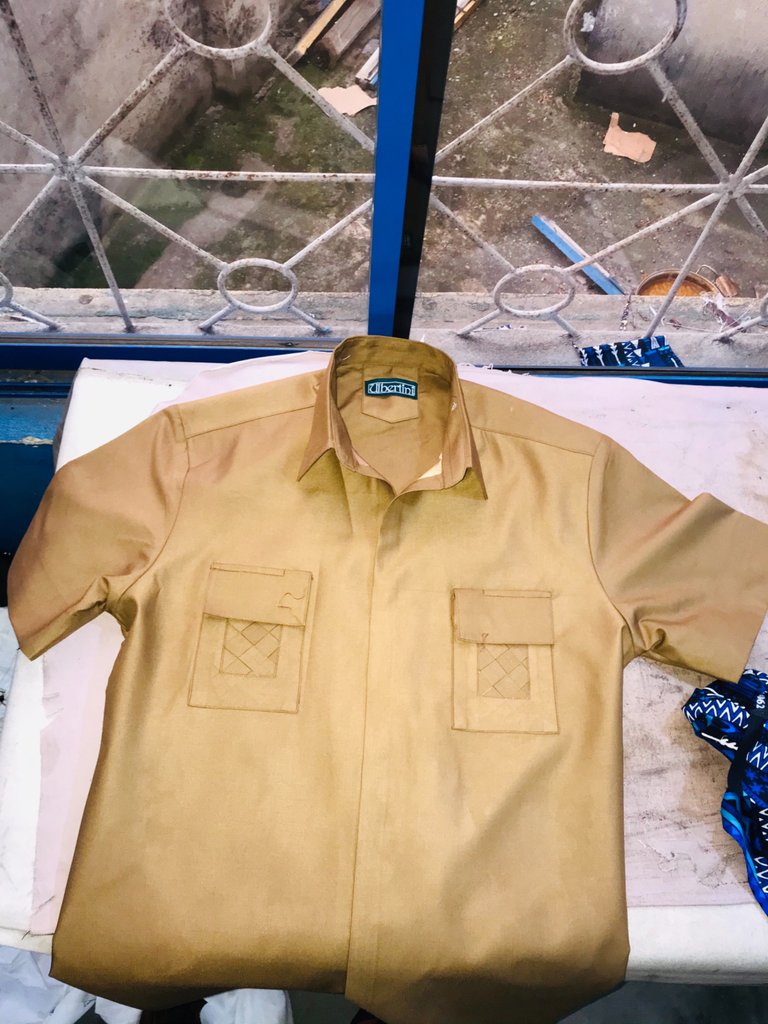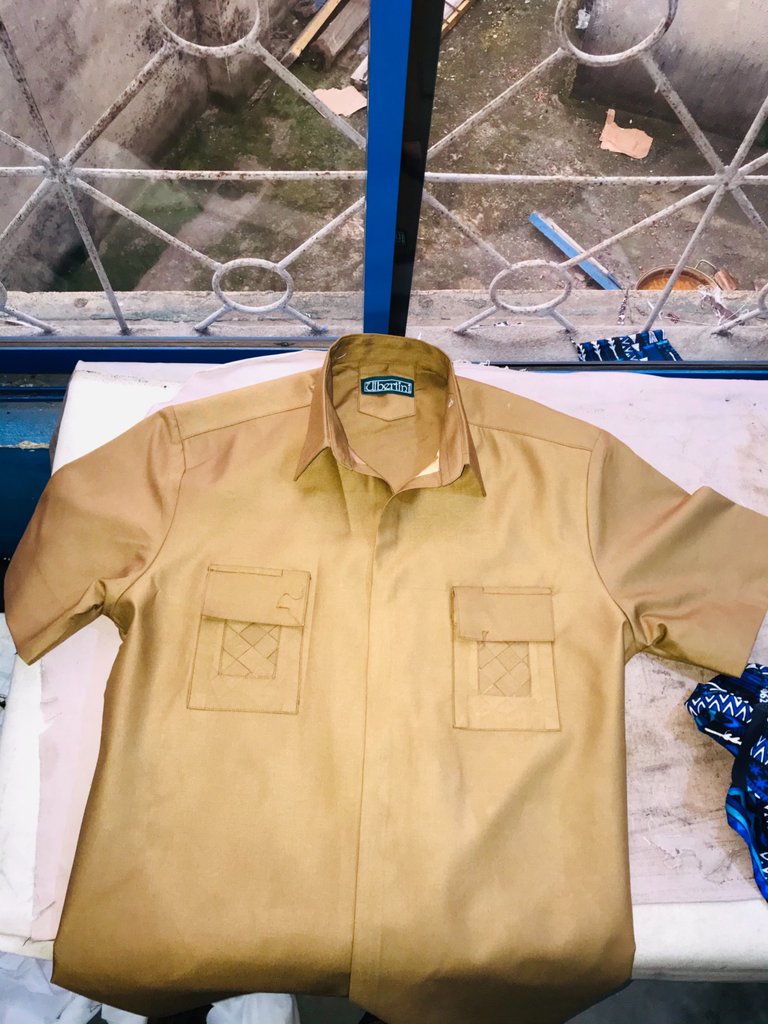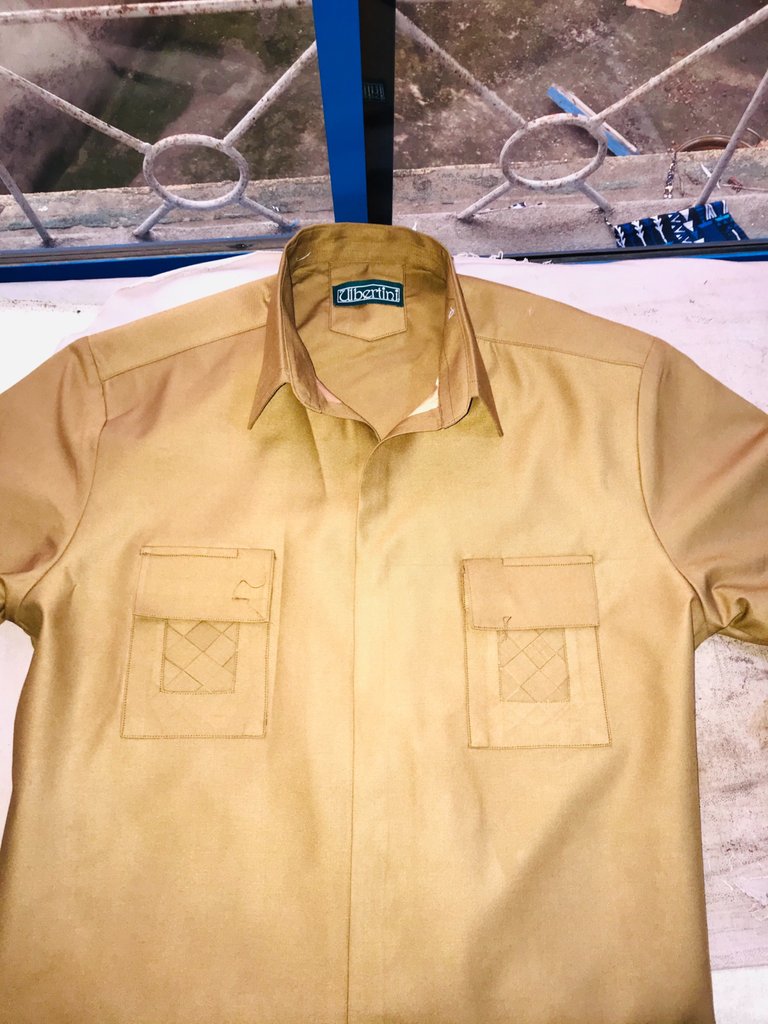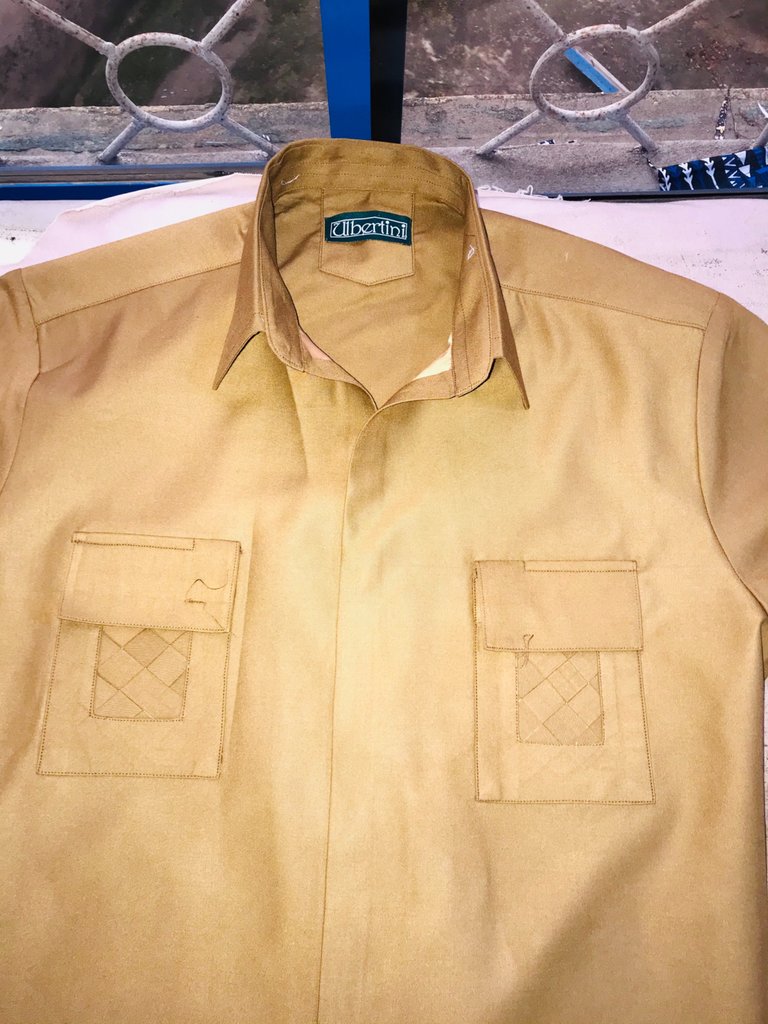 Thanks everyone for your time and it was so feels great posting to you guys. Do have a prosperous week and a productive day ahead. Enjoy your day good vibes 😎!!!!