How do Cidermills Make Such Good Donuts?
Once a year, around fall time, we like to visit the cidermills to get some fresh apple cider. They always get us with that delicious smell of donuts and we get a dozen or so. But how do they make them? How are they so moist and fluffy?
After some diligent searching and experimenting, we found a way to make donuts that actually taste as good as the ones at the cider mill.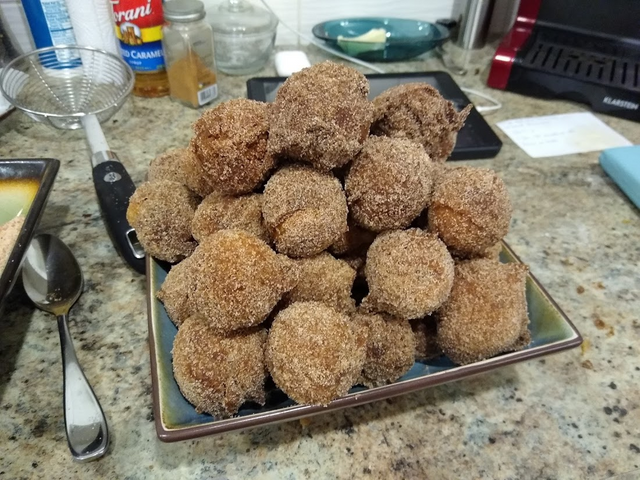 Step One: Gather the Ingredients
First the dough ingredients:
8 oz flour
2 tsp baking powder
1/4 tsp sea salt
1/2 cup white sugar
2 TBS soft salted butter
The wet ingredients:
1 oz sour cream
1 1/4 vanilla extract
3.5 oz milk (room temperature)
1 egg
The Frying Oil:
4 inches of frying oil in a pot or pan
Step Two: Blend the Dough Ingredients
It is helpful to have a kitchen scale to measure the weight of the ingredients, as some are measured in ounces. Blend together the powdered dough ingredients beginning with 8 oz flour, then adding the baking powder, sea salt and white sugar. Then add the soft while continuing to blend.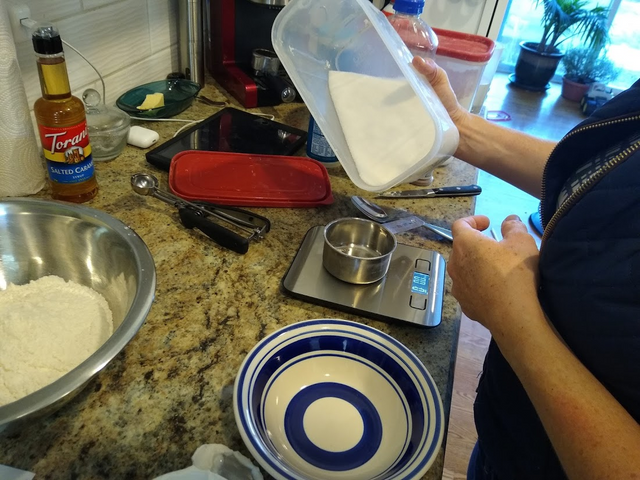 Measuring carefully is the key to making consistent and delicious cidermill donuts.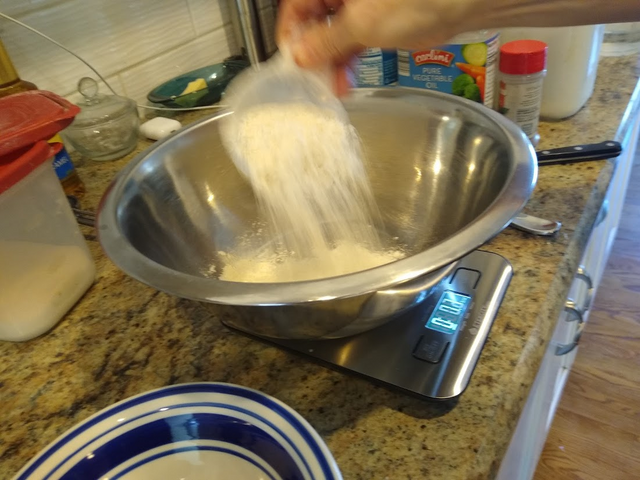 Step Three: Wisk the Wet Ingredients
In a separate bowl, wisk together the milk, egg, vanilla extract and sour cream until you have a smooth liquid. Once thoroughly mixed, fold it into the powdered blend.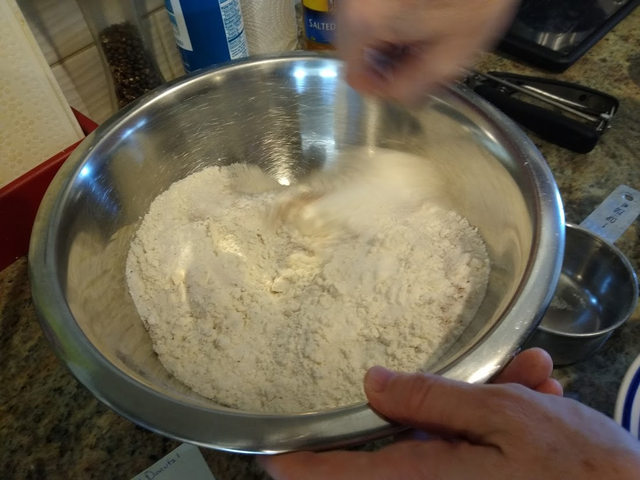 Make sure the scrape the bowl to ensure there is no more powder.
Step Four: Create the Dough
Beat the ingredients together until they form a solid dough and let it set for 30 minutes.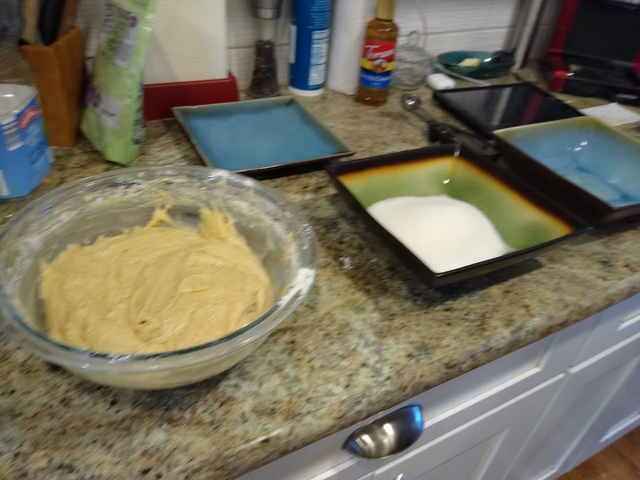 Letting the dough set for 30 minutes is a crucial step to making authentic cider-mill donuts.
Step Five: Prepare the Oil and Fry
Heat the oil to 380 degrees F. Use a thermometer to get this exact temperature as any variance can effect your donuts.
Scoop about a tablespoon of dough into the heated oil to begin frying the donuts.
Step Six: Serve
Once golden, remove the donuts and set them on a towel to drain any excess oil.
Optional: Create a simple sugar/cinnamon mix and coat the donuts. This adds an extra bit of flavor to the yummy!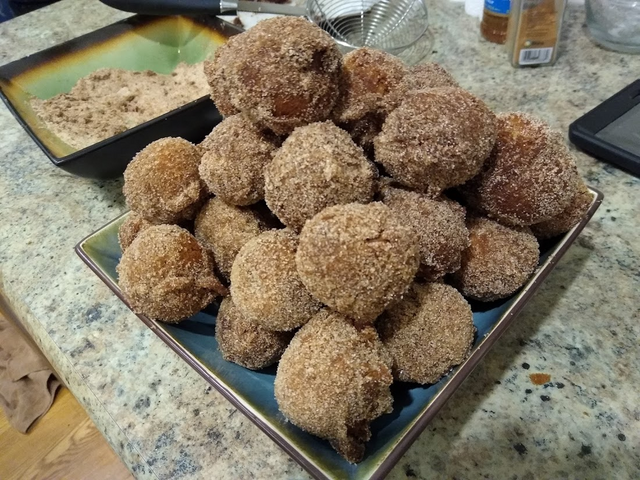 Conclusion
I hope you've enjoyed these easy steps to making authentic cider-mill donuts. This has been a part of the #build-contest and #neoxian-contest
https://www.build-it.io/neoxian/@neoxian-city/build-it-x-neoxag-tribe-contest-205-liquid-steem-1950-build-tokens-1950-neoxag-tokens-new-year-bonanza
Rules:
Participants MUST have staked BUILD or NEOXIAN (at least 10 staked tokens each) tokens in order to participate in this contest.
Document your article in a step-by-step format using original pictures in a understandable way.
Use Build-It frontend condenser or Neoxian condenser for writing and posting. Both are accepted.
Use #build-contest or #neoxian-contest as your first tag.
Share the link of your post in the comment section of this contest.
The first 20 Resteems will be rewarded with 1 liquid STEEM each from @build-it.
Tag anybody you know will be interested in this contest and get a small upvote on your comment.
You have to stake at least 10 BUILD tokens to participate in the future contests (NOTE: This rule is not valid for the first time participation).
---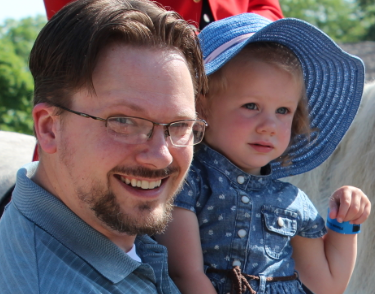 Benjamin Turner: God fearer. Rooted in Messiah. Husband of @lturner. Father of four wonderful children. The guy behind the camera. Steemit enthusiast.
Bless the Most High!

Teach Your Children Liberty from Sin
We encourage parents to teach their children principles of Godliness, beginning with the Word and an understanding who God is and what His Son has done to form a relationship with us.
No one can lay a foundation other than the one already laid, which is Jesus Christ. If anyone builds on this foundation using gold, silver, precious stones, wood, hay, or straw, his workmanship will be evident, because the Day will bring it to light. It will be revealed with fire, and the fire will prove the quality of each man's work. 1 Corinthians 3:11-13
Teach Your children Liberty from Tyranny
Second to this is the principle of self-determination and freedom, lest we loose the ability to teach our children the first principle in future generations. Our children read the Tuttle Twin books, specifically to learn libertarian principles, which most people learn later in life. These books are useful for our family, and yours, to teach children concepts that seem complicated, but are made simple in these books.
For a limited time, use coupon code FORTY for 40% off your purchase! Check out the books here.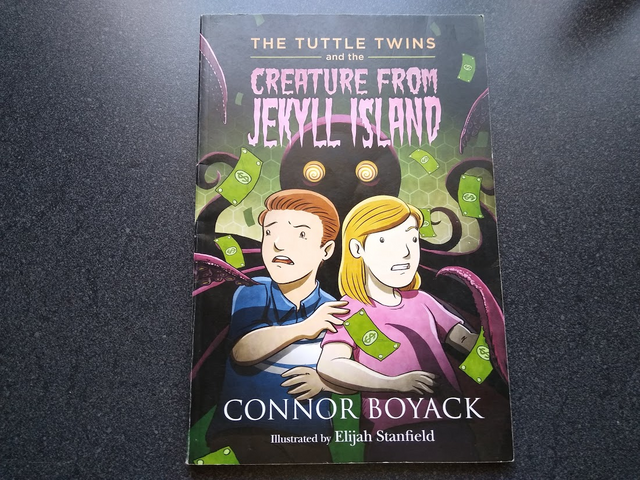 "SMART PEOPLE today are figuring out how to trade without the creature being able to control them - using things like gold and silver products, garden co-ops, online bartering and digital currencies such as Bitcoin."