My work has been heavy on me lately. Moreso as I'm changing jobs again into something where I get my hands soaked in diesel fuel all night. Refined, concentrated remains of a bygone era, created by the sun and used to fuel our modern world.
I am the literal and figurative fuel in the engine of the industrial model.
My labor, my energy, my time, the fabric that my life is literally comprised of, is fueling the system that I need to leave. That I need every person that reads this to leave behind. My life is starkly severed between a life that embraces nature and one that fuels the industrial paradigm.
Unending encouragement comes from many individual actions and how much of an effect can be made with even the smallest effort. You people keep rocking, you are my fuel.
Before thinking I'm terribly depressed, listen to that song. It's a good inspiration lately, and you can play it (maybe a few times) as you read this post. It's almost as empowering by itself as the seed order I just put in. Let's talk about that and do a quick little garden talk rather than focusing on my dumb job.
We believe in warriors and we don't believe in war
And we'll arm ourselves in liberty
Arms out stretched at your door
And, we believe in the righteous and the sacred
Holy Stone,
In the howl of 'howl'ellujah
In the gathering of the bones
If I could fight it, I'd ride it
I'd have it all up in this corner
Oh no, It's not scary it's hairy
I'm bearing oh, oh, staking it
I'm bearing everything I got
All that magic in my cookpot
I'm photosynthesising with me all up in the wheel lot
Rising Appalachia, Make Magic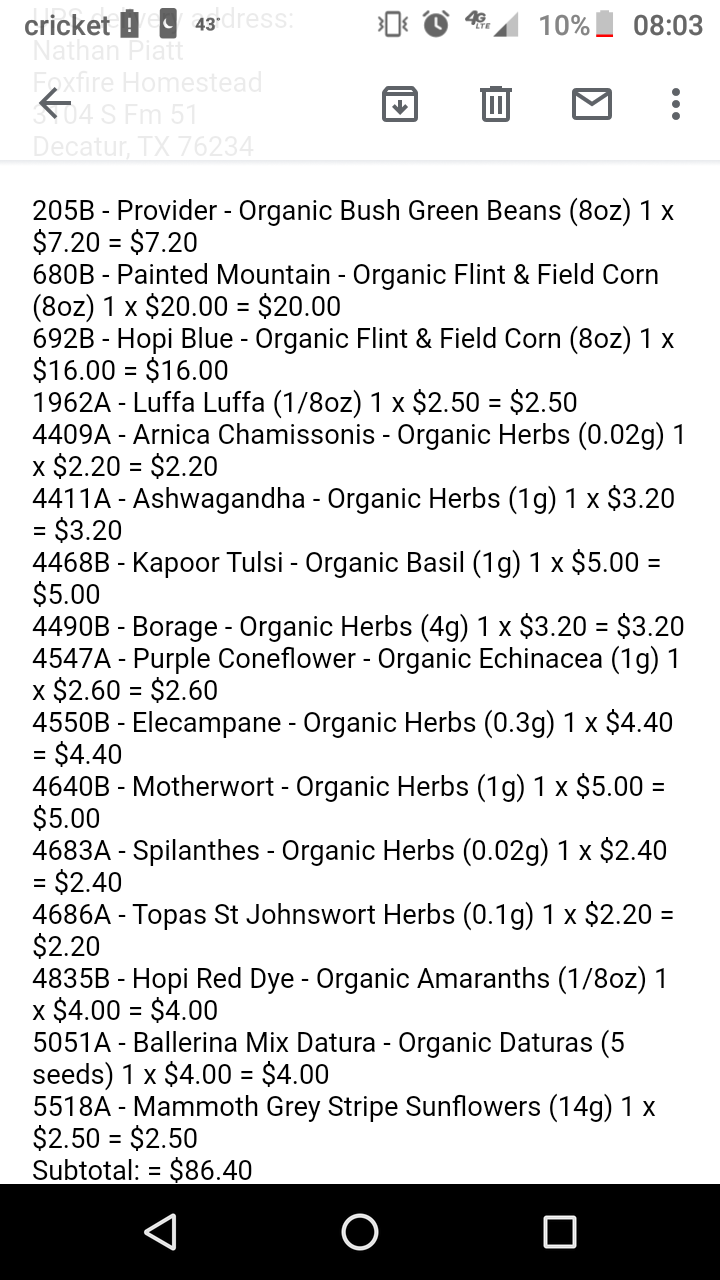 The garden this year is shaping up to be much more focused than the last two growing seasons. Seed and grain crops from corn, amaranth, and sunflowers make up the bulk by weight for good reason. I'm trying to grow some of my own grains rather than rely on industrial sources. Also, those three native grain crops are easy to save seed for next year. I'll be needing a grain mill at some point if the crops are successful.
Not on this list are tomato seeds from @bobydimitrov, a pound and a half of red clover seeds, okra and melons from last year's saved seed, and cucumber seeds I ordered earlier from SeedsNow (affiliate link below).
You'll also recognize a lot of medicinals in there. Part of my mission in 2020 is to grow more medicine in order to manifest physical health through the gift of creation. They'll all get their own posts later, but @minismallholding wrote an excellent post on adaptogens which mentions a few of them.
In the garden, things are preparing for spring. I planted our newest hugel bed with greens that are popping up already. Spinach, chard, and lettuce. I've never eaten chard before, but it's always a good time to try something new.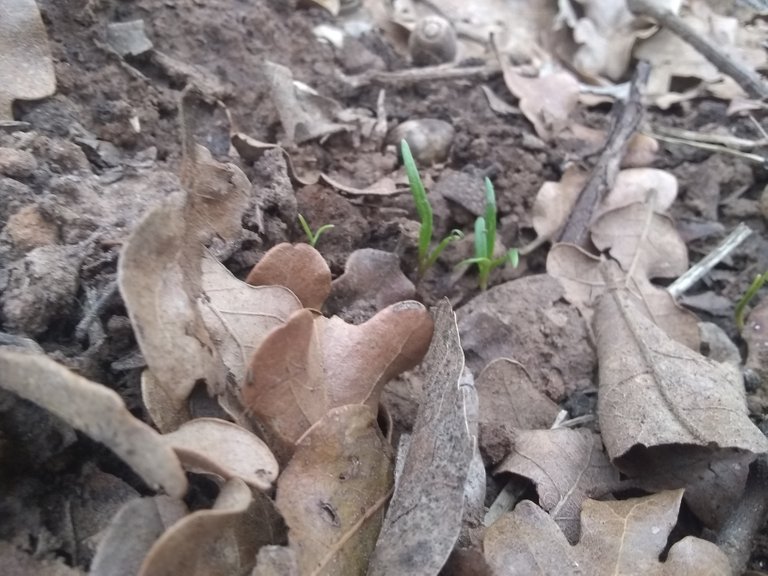 Comfrey is coming up again after the chickens had eaten every leaf to the ground. As soon as I can find my two biggest crowns, I'll be splitting them for more cuttings. With the new work, I'm going to be getting cuts a lot, as well as some pretty serious joint pains from repetitive pulling and banging. Comfrey will help.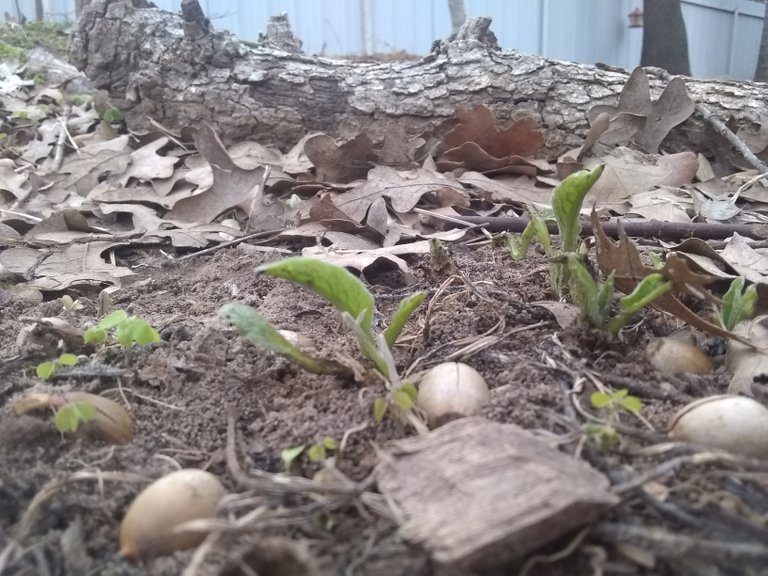 Yesterday I finished pruning all the fruit trees. After summer pruning, it's really no chore at all. Except the plum trees. Those things are supremely lively, and I don't think the big mama plum had ever been pruned, so I took about half of that one tree. I'll be thinking of fun projects to do with those branches. I'll probably take to whittling small sculptures as gifts and decorations.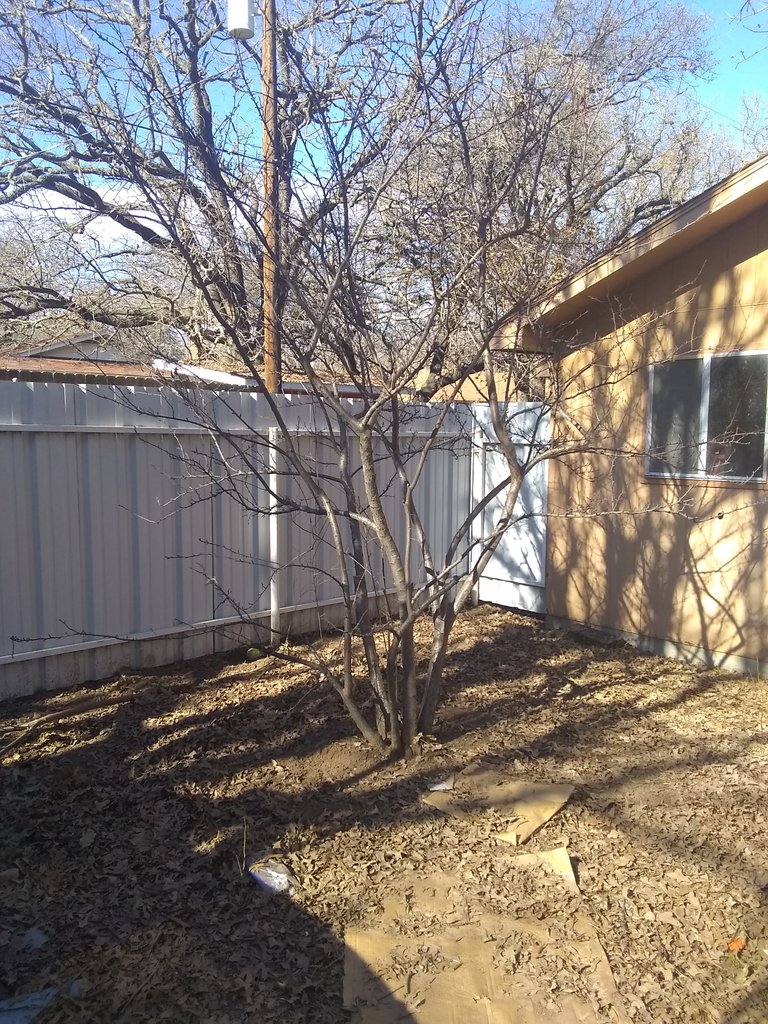 Big mama plum before pruning.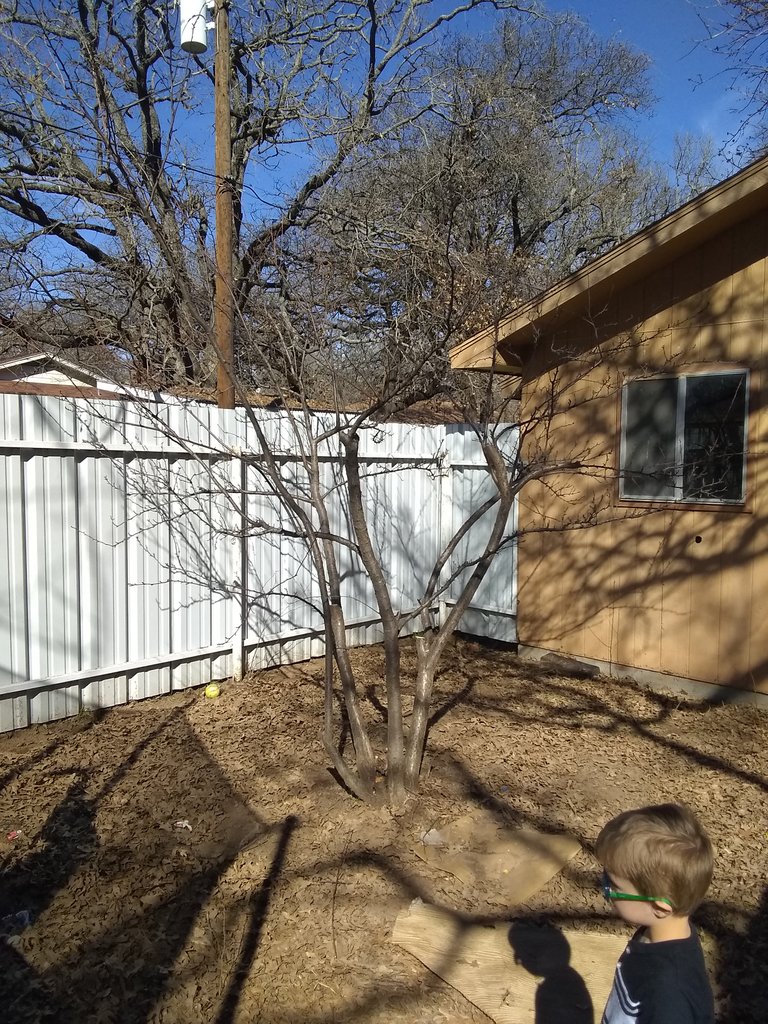 Big mama plum after pruning. Two days later, there's buds on the tree.
The Farmer's Almanac is calling for a cool, wet summer. I'm told they're more often right than not, which is pretty exciting. Part of me can't help but anticipate a pretty severe drought after that though. Good thing there's swales.
We tore down the chicken coop and run a week ago. The yard is very different without it, but not in a bad way. The place where we had the run has very fertile soil on account of the composting chicken machine. I'll be planting a corn patch there with crimson clover in between the rows to give the hungry corn some nitrogen and to make medicine for us and the bees.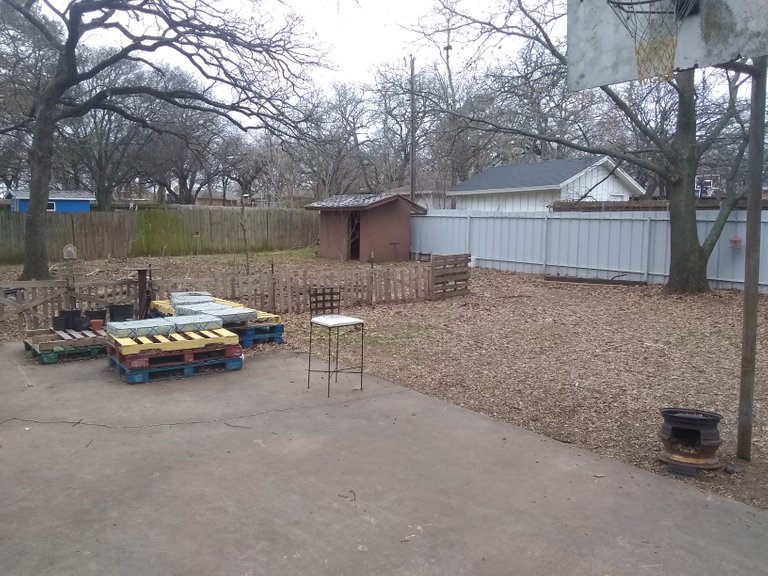 I wonder if I can weave some rough baskets with the smaller plum branches.
Two new medicines finished up this week! I finally got the water decoction on the lion's mane tincture completed, and the poke root tincture finished up it's six week soak. I'm looking forward to working with these plants. My friends are too, and I gave some of them a bottle of some medicines after Sophia's birthday party yesterday. Chickweed tincture will be ready in two or three weeks. I feel like I should be tincturing or otherwise preparing something else soon.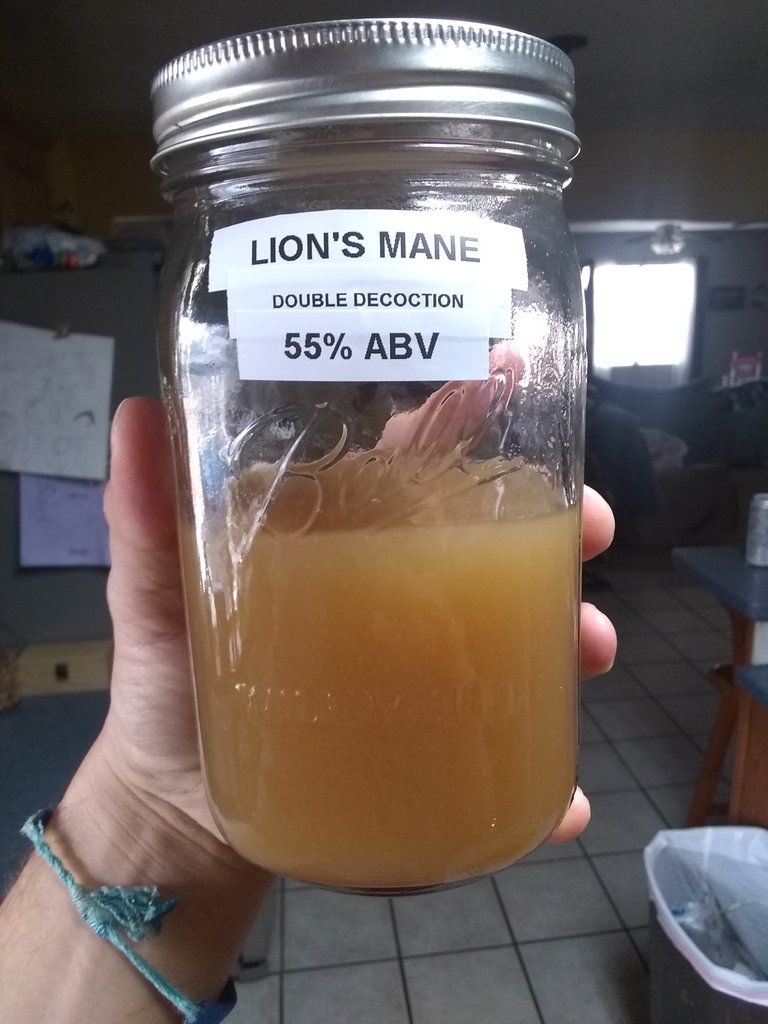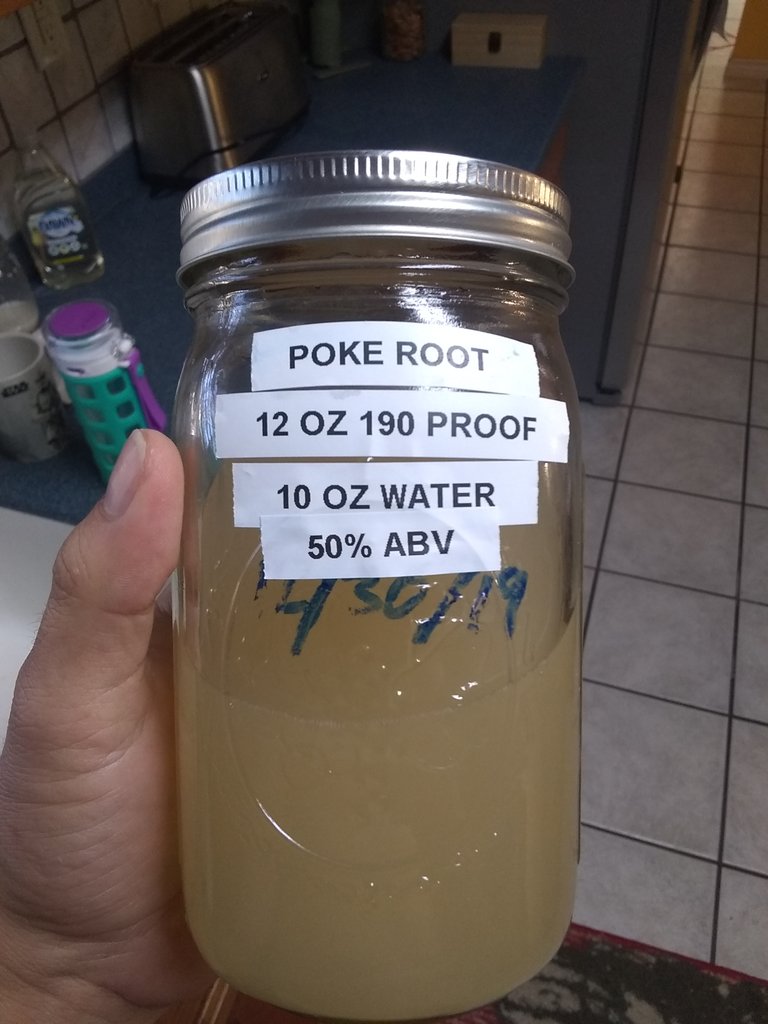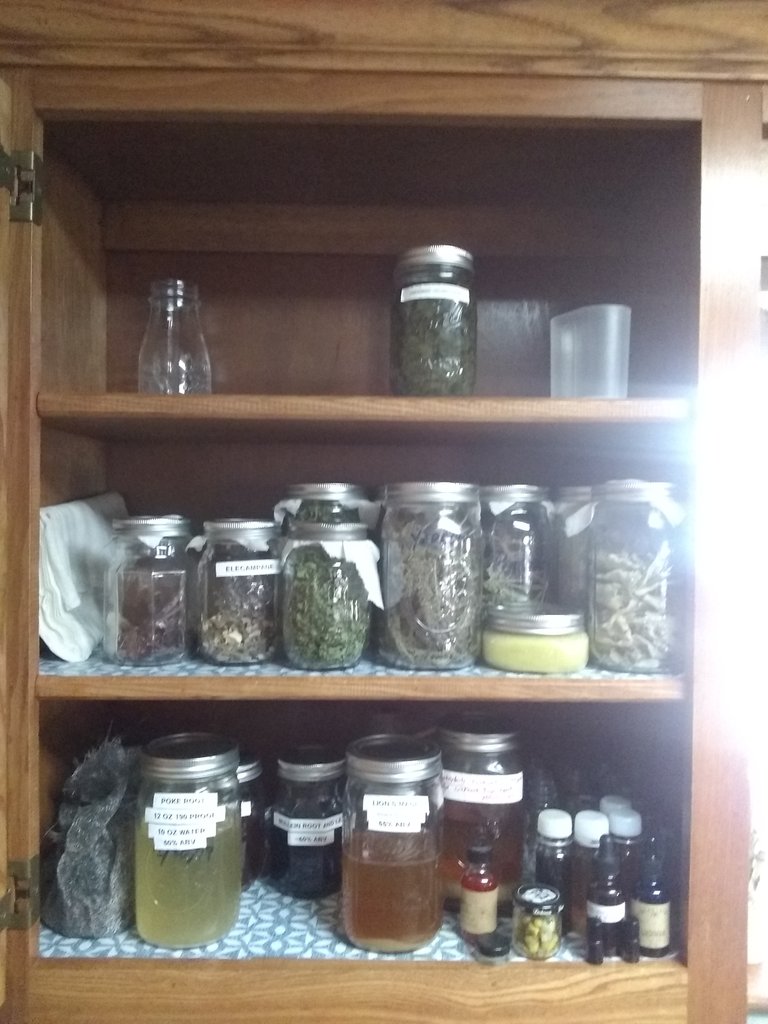 I'm anxious to get started on our well house. It'll probably be the next thing to get torn down. And new chickens too. A homestead isn't the same without chickens.
So that's what's going on here at Foxfire Homestead. A little pensive Sunday morning post with plans, updates, and music. More thoughts to come this week, as I contemplate my place in the nature/industry dichotomy. Y'all have a good one.
All action for the good of all.
Nate.
---
Recent projects:
Sustainable Volunteering
The Holistic Church
Permaculture Chickens Fundition


Purchase sustainably produced seeds, textiles, medicines, and more for SBD from @homesteaderscoop at The Homesteader's Co-op Online Marketplace!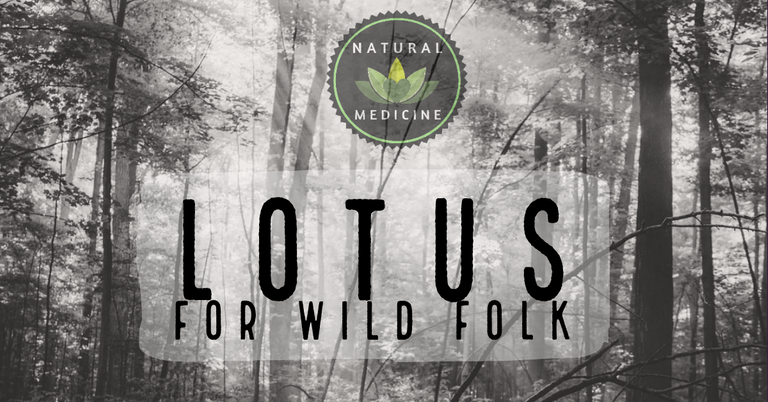 Follow @naturalmedicine and join the Natural Medicine discord channel today and come grow and learn with us!