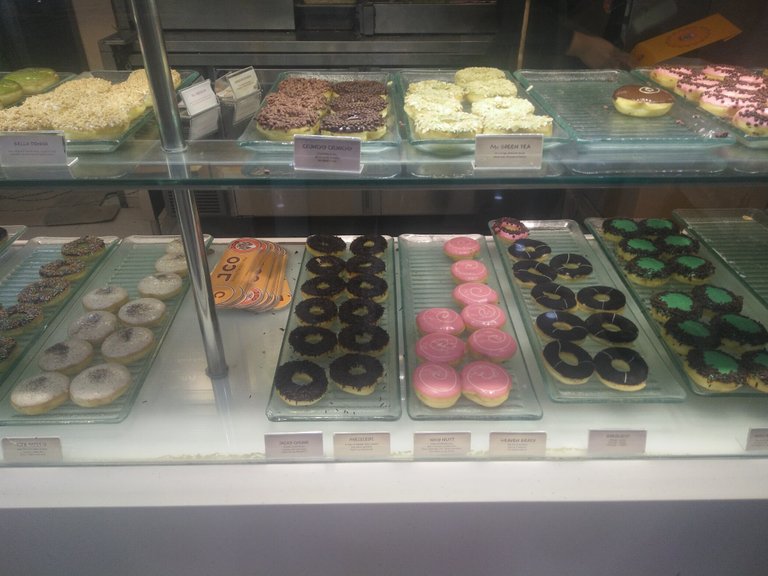 I like to have some donuts and tonight, I just bought some of them at J.Co, Banda Aceh. I wish I was going to buy all kinds of donuts there. But it was not possible because there must be other people also want to buy them, right?
At J.Co, I love Alcapone and Tira Miss U. Alcapone has a hollow shape with a sweet white vanilla milk frosting and sprinkled with chopped almonds. I love these donuts.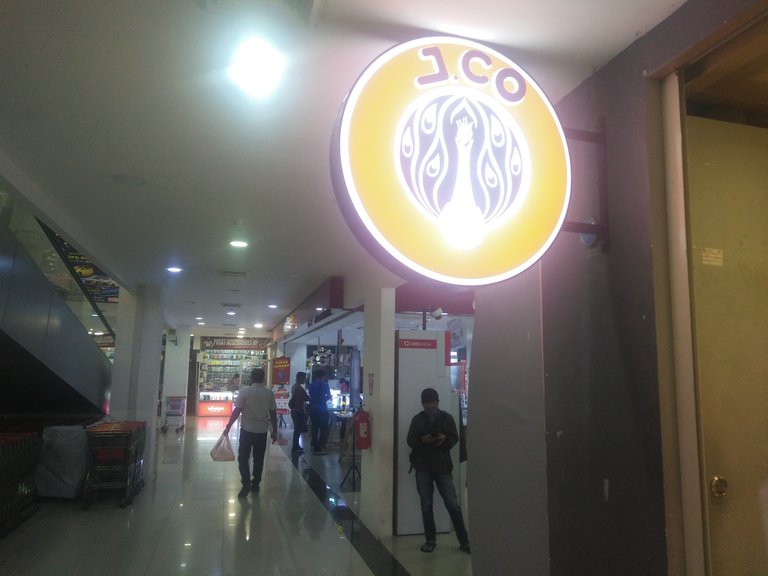 ---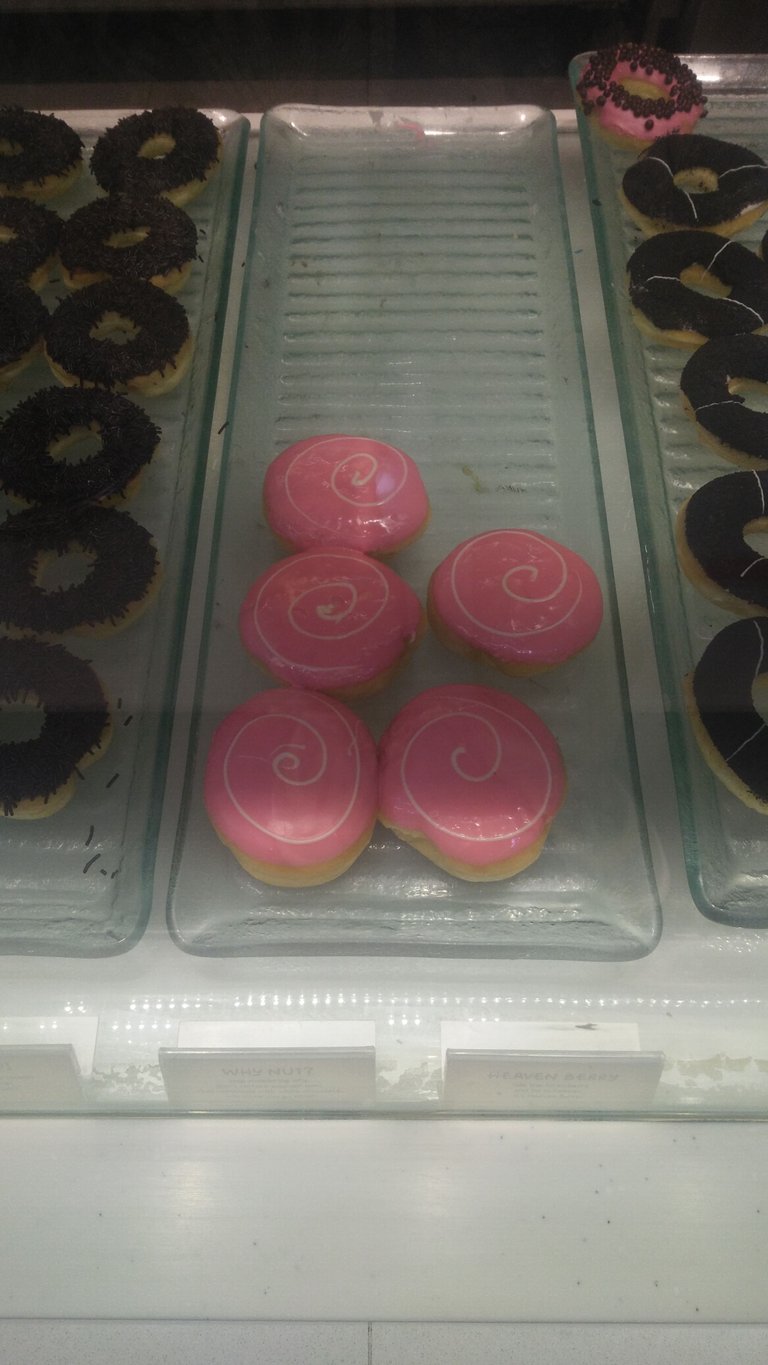 And, Tira Miss U is flavored donut which is filled with white cream inside the donut. The taste of both of these donuts are really sweet. I don't know how many calories that contained in a donut.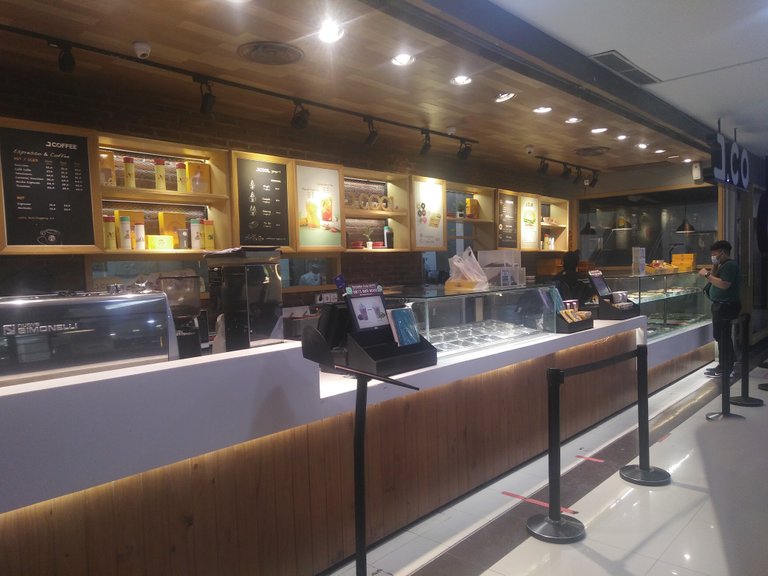 I don't care about the calories of them because I love having them and I bought them as a gift for my wife and our beloved daughter.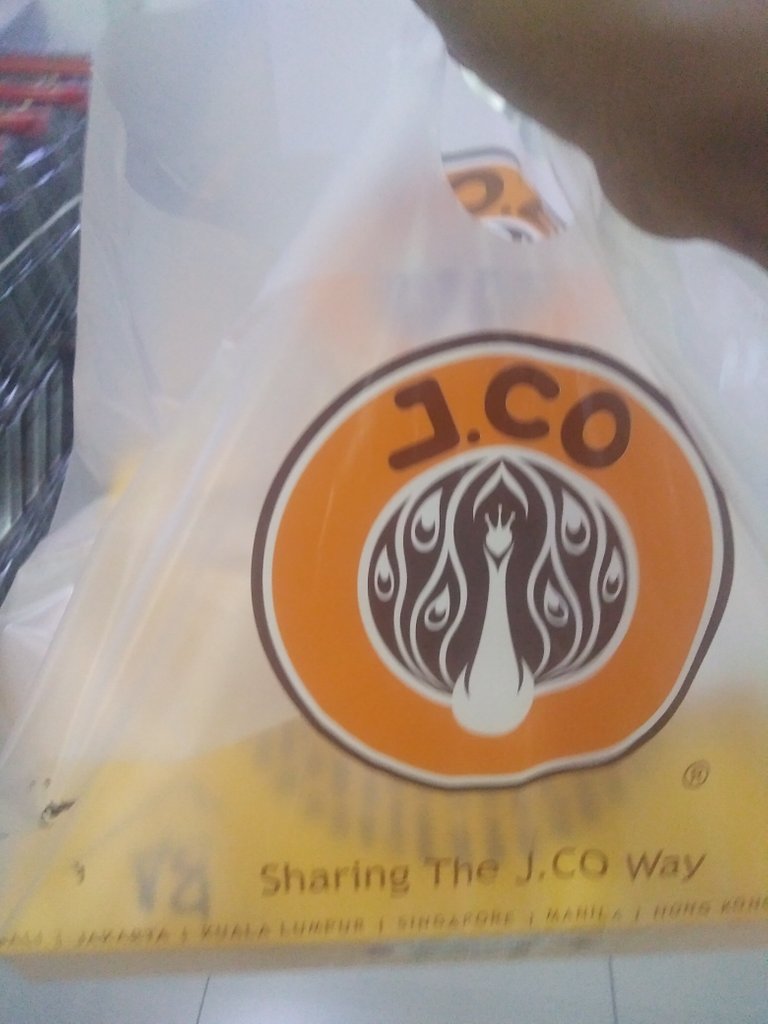 ---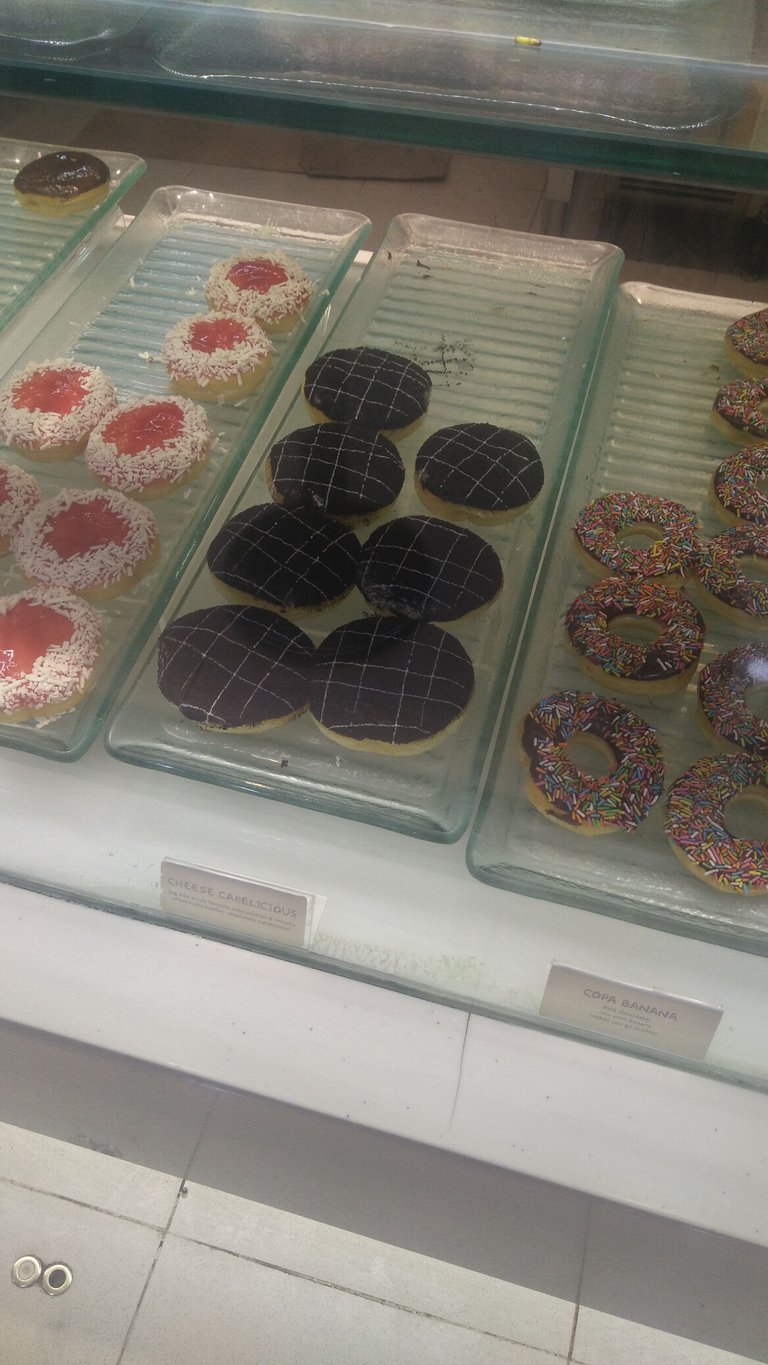 My daughter needed me to buy donuts at J.Co because they are delicious. And the price of donuts are cheaper than other shop. I bought a box of them cointained a dozen of donuts. It was really a pretty sloping price. I just paid 125,000 IDR or $8.