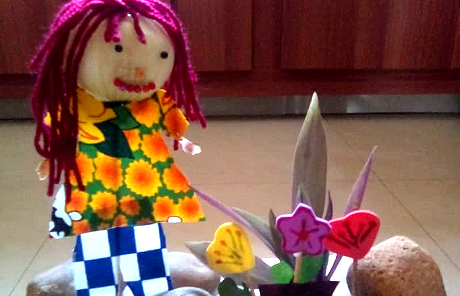 Hello dear friends of Hive. When I read about the contest of our friend @kus-knee I thought that I had to participate, it is a very creative contest that sparks the imagination.
The contest is about making art with an onion, I love crafts and it occurred to me to capture a scene and turn the onion into a beautiful girl enjoying nature surrounded by flowers.
Here I show you the step by step of my work that I decided to call it "The flower girl" , I hope you like it.
Used materials:
Onion
A piece of Styrofoam
Tall sticks
Colored pins
Fabrics
Wool
Scissors
Markers
Foam Paper Figures
Stones and leaves
Take one onion and with pins of different colors make the eyes, nose and mouth. With the red wool make the hair. Cut a figure out of pants and a blouse into the fabric and glue it to the onion, placing behind it a tall stick to hold the girl's body. Glue on a piece of styrofoam to assemble the model.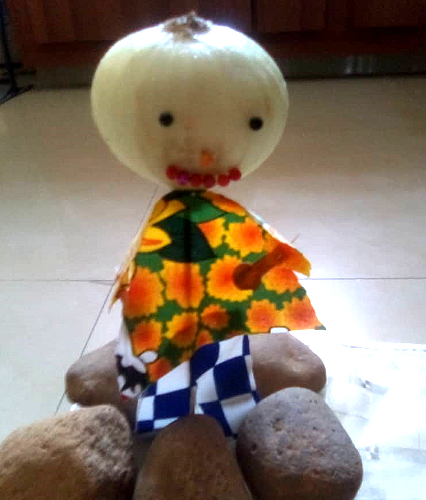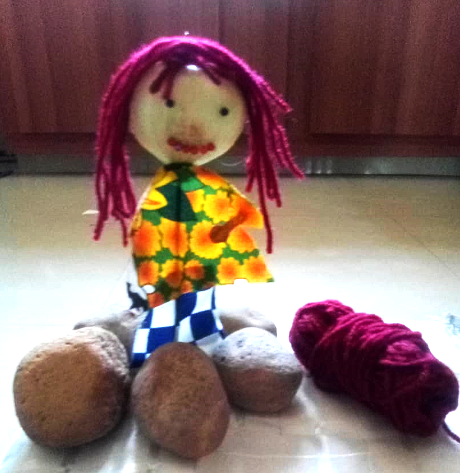 Draw a pot and with the figures of foamy paper make flowers to place on the model. Decorate with stones and leaves.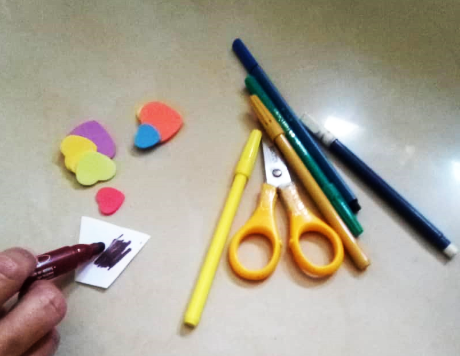 The Final Result!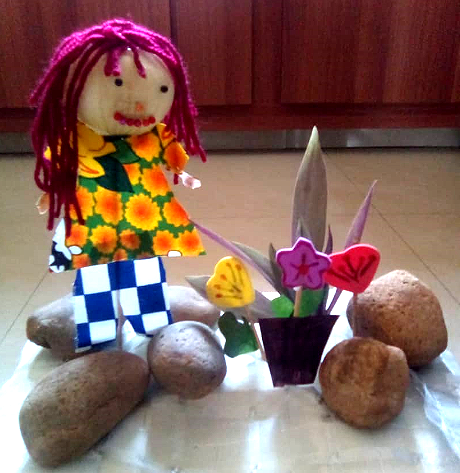 ---