No, it's not just another timelapse.
This time, per requests from friends and family... I've decided to see if I could design and print some fake gold chains because.. well, I don't really know. Came up with some fake rapper names and got to business. I didn't think they would turn out so awesome honestly. So, as you can probably tell I don't do designs normally, but I thought I'd give it a shot. Here's the final product.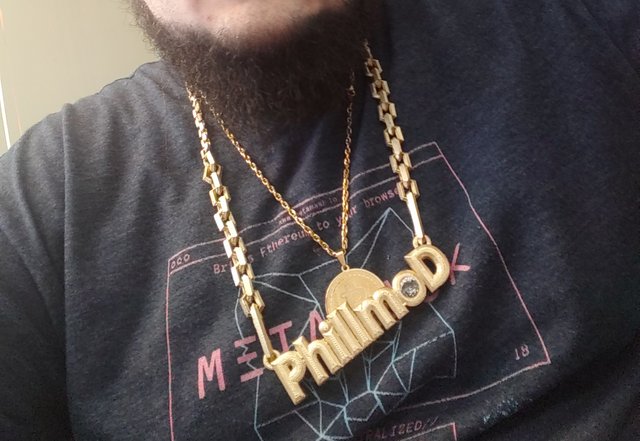 Off to TinkerCAD to do some designing (I have no idea what I'm doing)!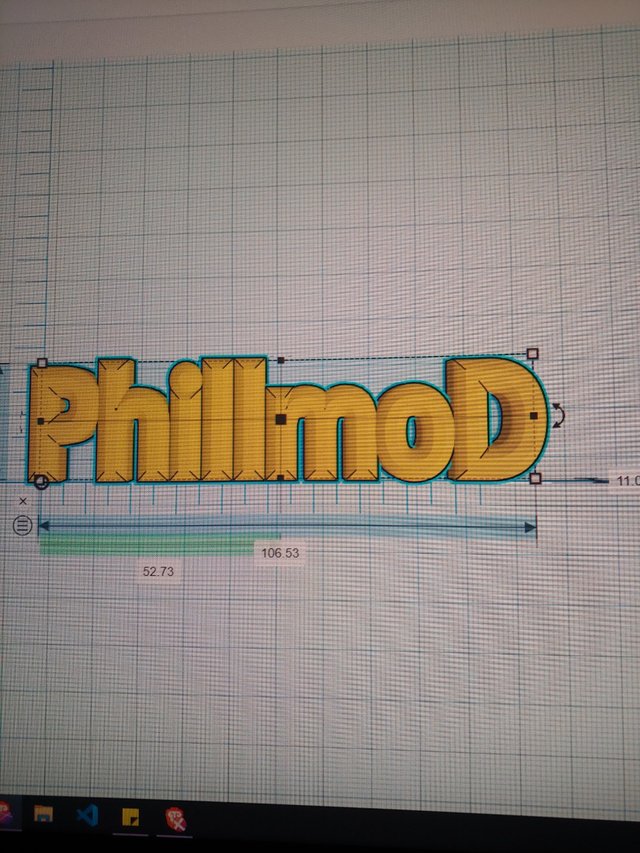 Really all I did was use the built in text editor to add thickness to the letters, then I added small circles to the edges of the letters to attach the chain. The chain surprised me a couple weeks ago because I didn't think it would work so well. Printed a couple different sizes and picked the best.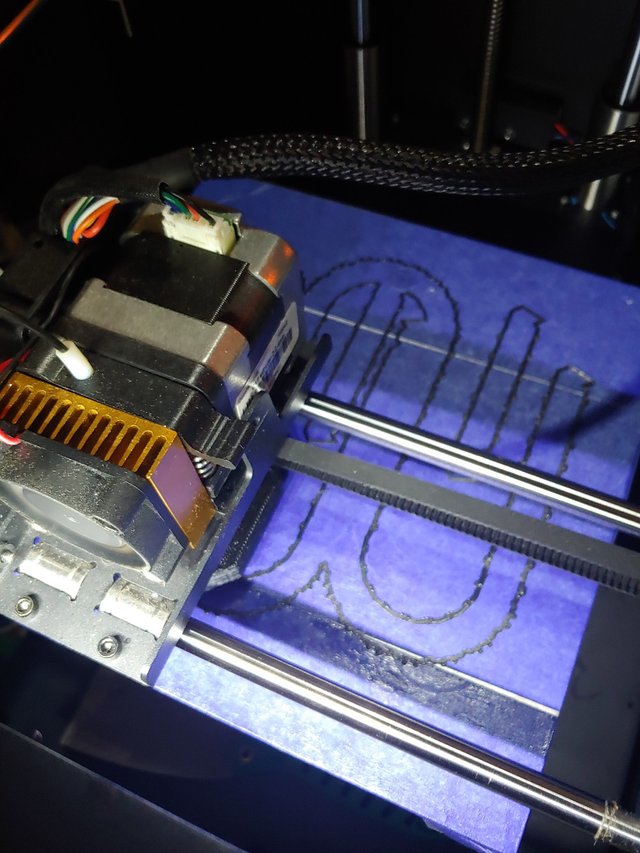 Of course I have a timelapse. Here it is.
Here's the final print of the lettering design.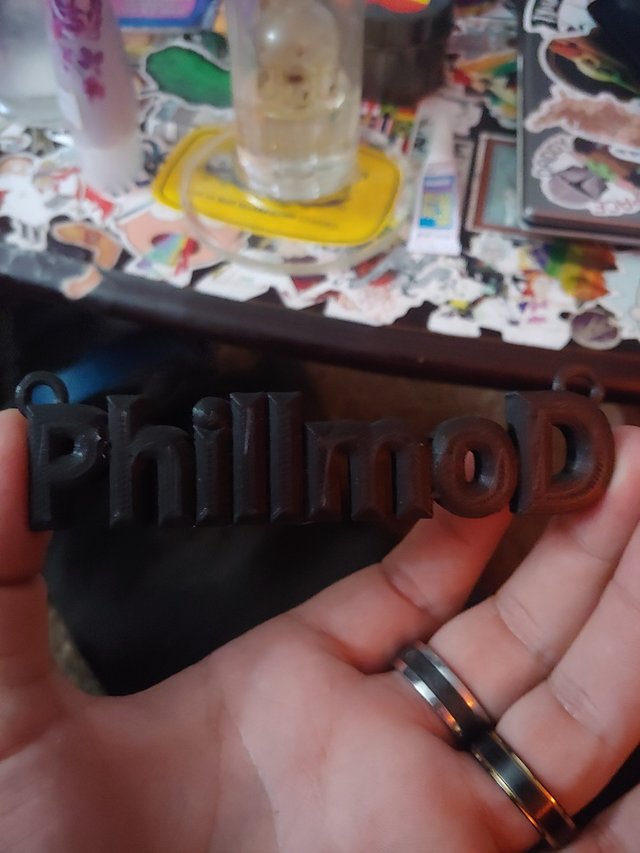 Now to put it all together and apply a large amount of gold metallic spray paint. I hung these bad boys up outside in a tree and prayed them. Then found some fake diamonds, used some super glue, and viola. Here you have it, 3D printed gold chains with diamonds.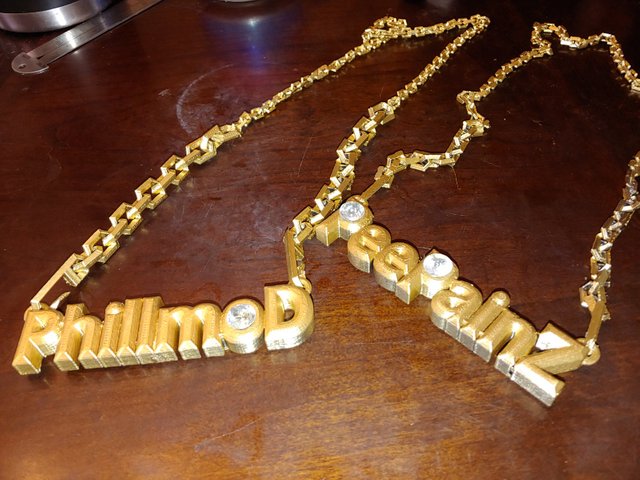 Better quality videos coming soon.
Print requests? Suggestions? Just wanna be nice? Drop a comment.
Thanks!