What a busy Saturday...
Hey, how's it going? Hope you guys had an awesome week. Today was very busy for me as usual on Saturday. It's my wife's birthday and I had to work all day so that's fun. She suggested I mount my computer on the wall, so I said challenge accepted. Now, I'm not much of a designer so I did my best. I used tinkerCAD to edit a server mount I found and adjust it to fit my micro PC. I have a Dell Optiplex 9020M for those wondering. Here's the final product after about and hour of playing with the design. I know now where I fucked up, but you live and you learn.
I'm happy with the print.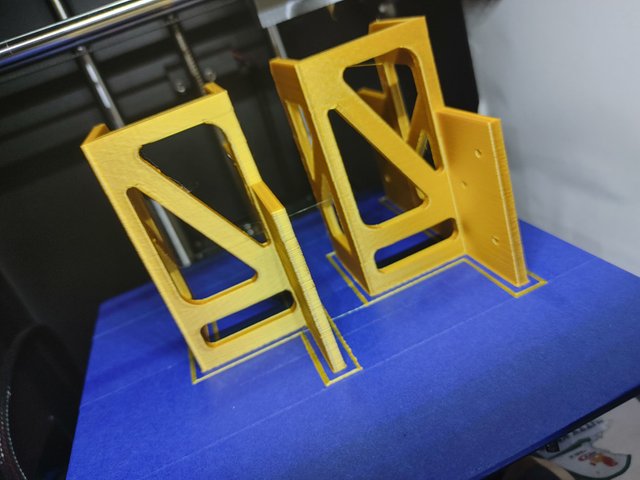 I didn't account for the fact that one would be on top and one would be on bottom so they didn't exactly match. I could have made them symmetrical, but I had no idea what I was doing. What I learned: make holes for screws 1mm bigger than the screw itself, add circular cut outs around screw holes for the screw head, and make design symmetrical.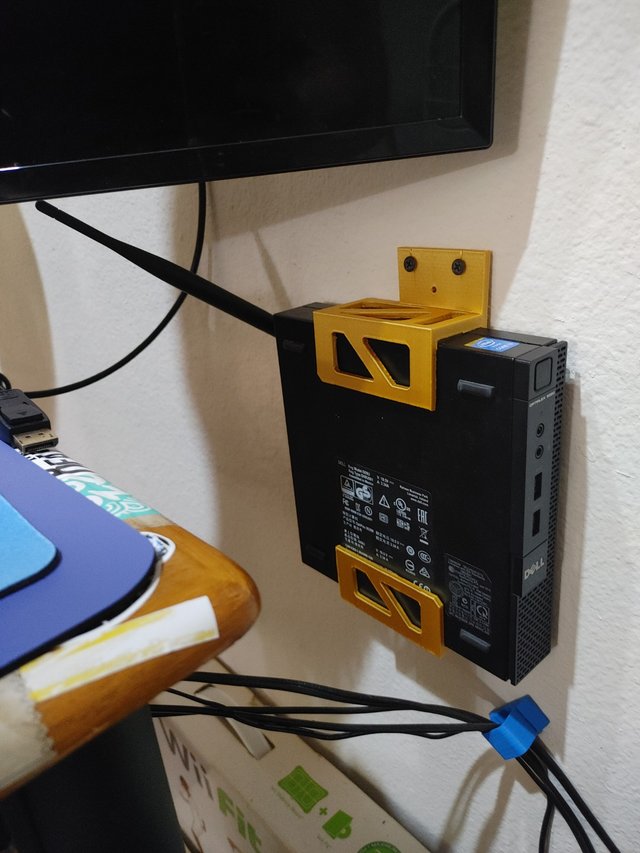 My current cable management sucks. I'm working on a solution and I'll post it once I finish cleaning up. Here's the full setup so far. Yes, my wrist rest is a baguette. Ordered baguette shaped pillow from China and 3 months later... received croissant pillow instead. At least it's soft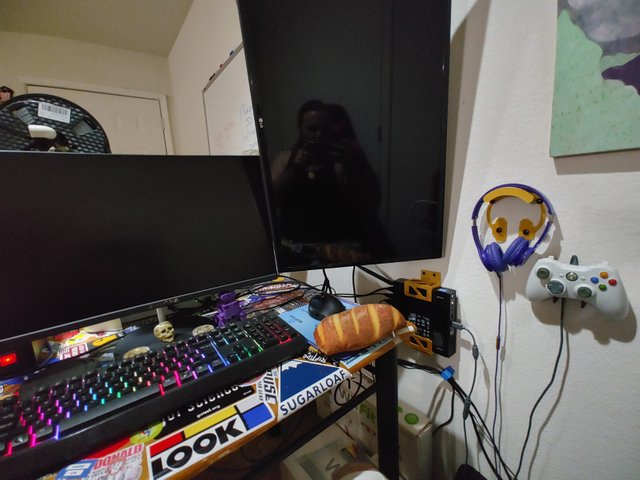 What do you think?
The design is very amateur and it isn't exactly pretty.. But I did create it and I'm proud of how it turned out. Any tips for me? Please let me know.
Drop a comment with suggestions and feedback.
Have a great day/night!