Hump Day!
Hope everyone is doing well this fine Hump day. It's stupid hot outside and I took the day off work. Thought I'd share some insight into my new setup for timelapses. I cleaned up the setup a lot and added some new parts to make everything look better and smoother. I also had a couple failed prints with this new layout and I think it's the silver filament. It keeps clogging up and I can't figure out why.
Before
This is when I started printing the new parts for the setup. Look how makeshift and messy it looks.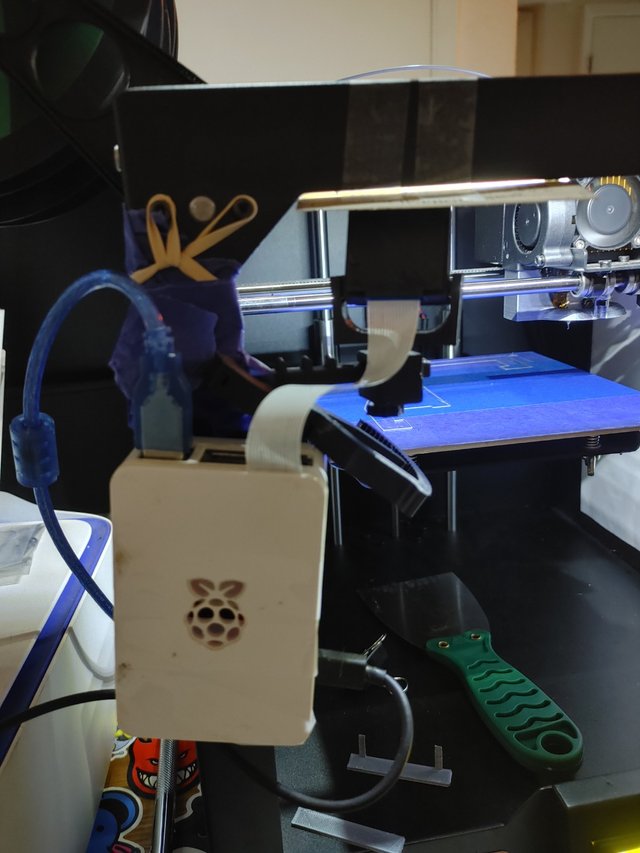 After
Printed an arm to mount my pi and camera. Attached Pi with command strip. Printed belt tensioner clips. Stiill have to figure out a better cable management system. I'' have to get a longer power cable for the Pi and print cable clips for the inside of the printer. Also going to make some king of wall for the left side of the printer as I did on the right.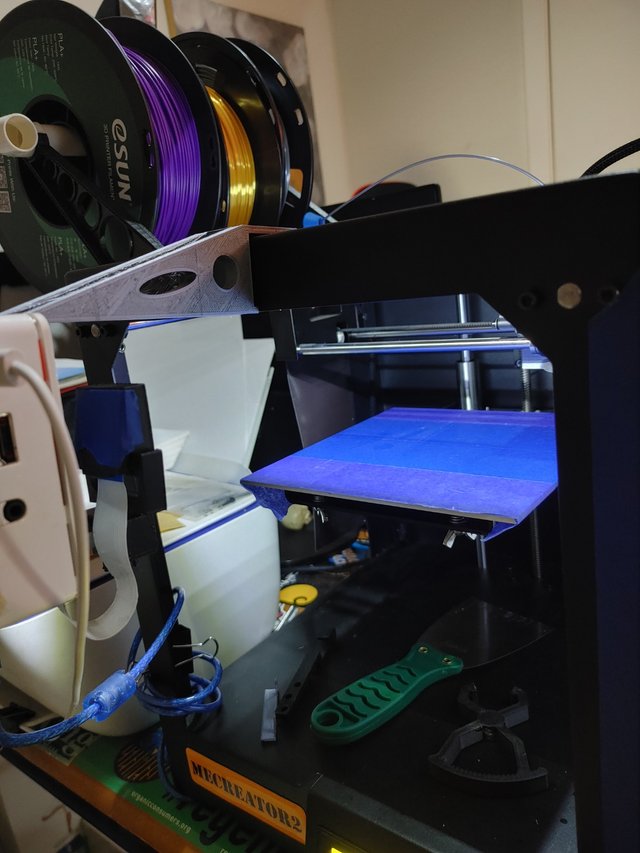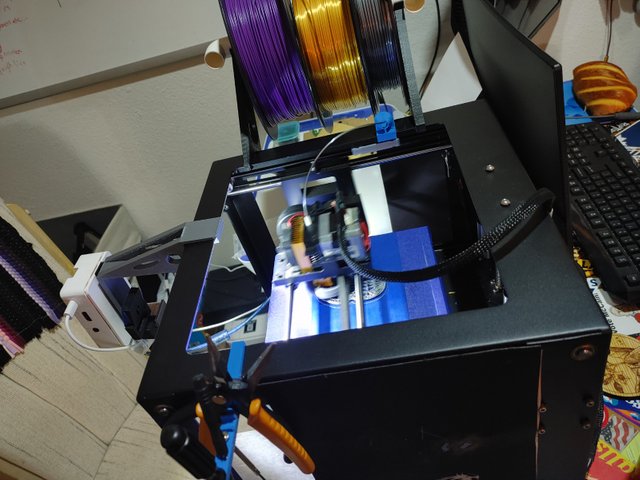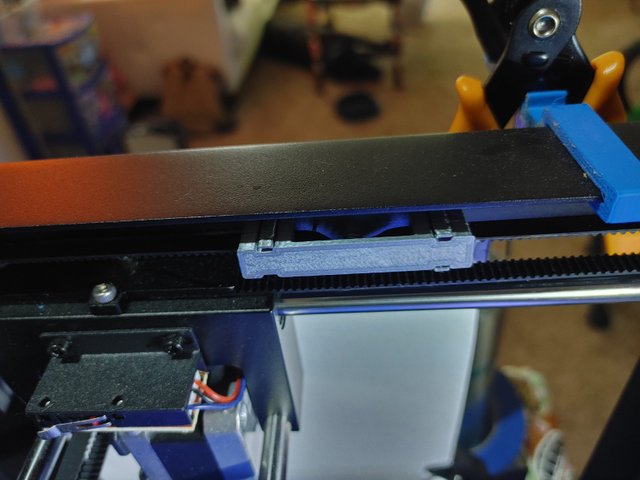 Wanna see some fails?!
This one was especially frustrating because it was 5 hours into the 7 hour print. I guess the nozzle got clogged and it just kept going. Woke up to find this.
This one was annoying, but at least it happened within the first 2 hours. It also made a kinda funny timelapse. So here, enjoy a nice pile of spaghetti.
What do you think?
Do you like my new setup? Did you enjoy my fails? Leave a comment.
Thanks for reading/watching!