Happy Thursday.
Hope you guys are having a great Thursday. I had a job interview this morning for a new position within the company I work for. It went great so I'm trying to chill and enjoy the day by having a few beers. Drink one or smoke one for me.
I've been printing things for my wife to make her life a little easier. Recently printed a wall mount for dish sponges and last night I printed a paper towel holder wall mount. My wife spends a lot of time in the kitchen making sure I survive and I very much appreciate it.
Here's a couple pics of the final product. Yes, that is a sticker of Trump as Lil Pump. I designed it myself as a joke. Also in the background you can see a mount mount for GoPro that I printed for a friend.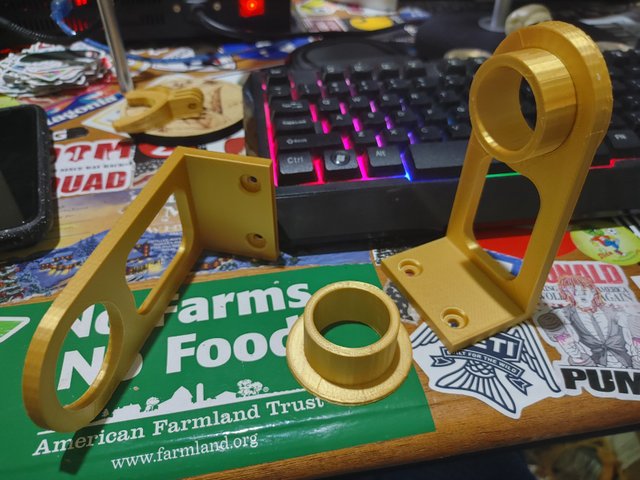 Here you can see the sponge and paper towel mount in action.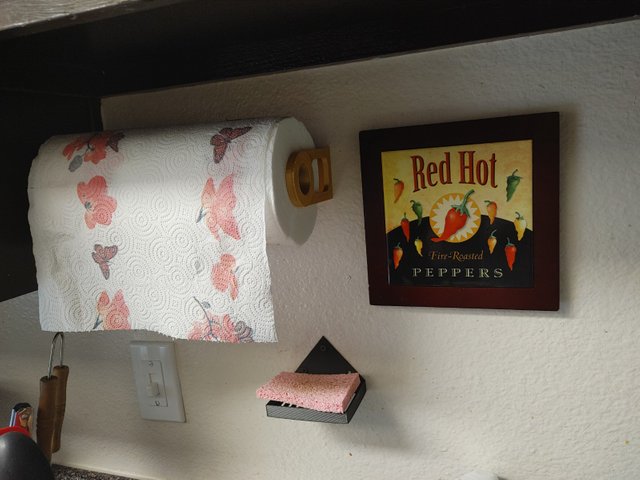 This hobby is amazing.
Honestly a couple years ago I never would have imagined being able to design and 3D print things to solve real life problems. Even just make life a little easier. The more I do, the better I get and the more I learn.
The timelapse.
I quite like the angles on the new setup. I'm going to be getting an HD camera for my raspberry pi very soon so the quality will be 1080p. Stay tuned.
Thanks so much for checking this out. I hope you enjoy my posts. Drop a comment with suggestions and feedback please.
Thanks! Have an awesome day!