It's Friday morning and it's the start of the weekend in UAE. We don't make Omelette oftentimes So, I decided to make one today. I just used any available vegetables in my fridge for filling.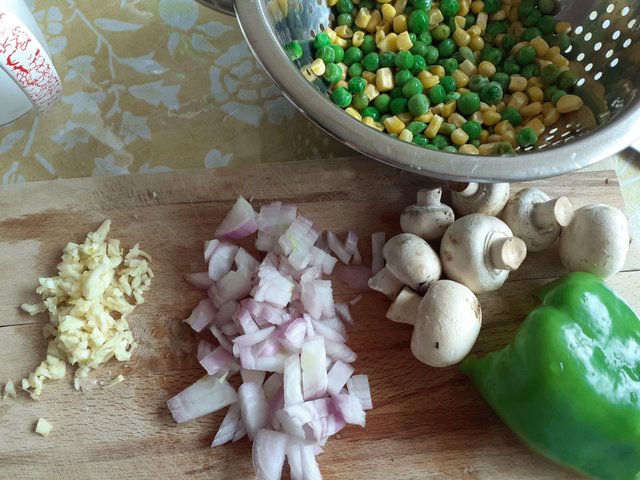 Omelette is a beaten eggs fried in oil, It is folded with some fillings such as leftover vegetables, cheese or meat.
Ingredients
Onion
Garlic
Mushrooms
Green capsicum (diced)
Corn kernels
Frozen peas
Eggs, 3 pieces
Parsley
Preparations
Saute onion and garlic in a medium heat pan, Once onion is soft, Add in the capsicum and toss lightly. Add in the mushrooms, corn kernel and frozen peas. cook until the vegetables are soft but tender. Add the Parsley, and set aside.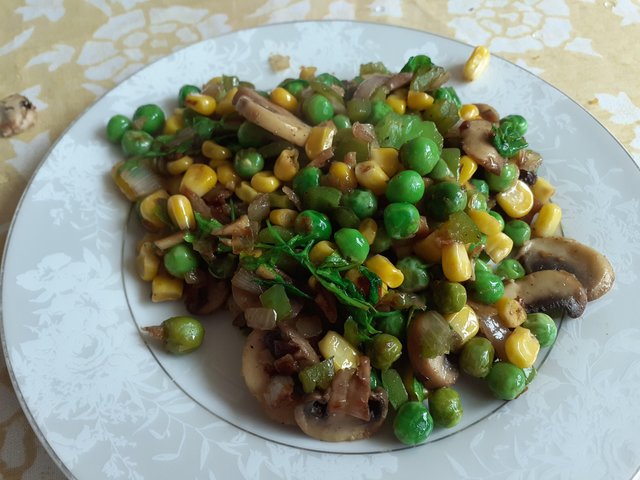 In a bowl, beat the eggs and add salt and pepper.
In a medium heat pan with oil, pour in the egg mixture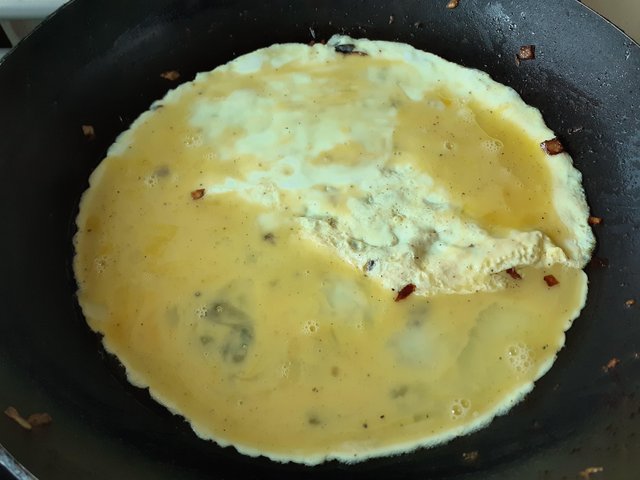 When the egg is thickened, add the sauteed vegetable on one side or in the center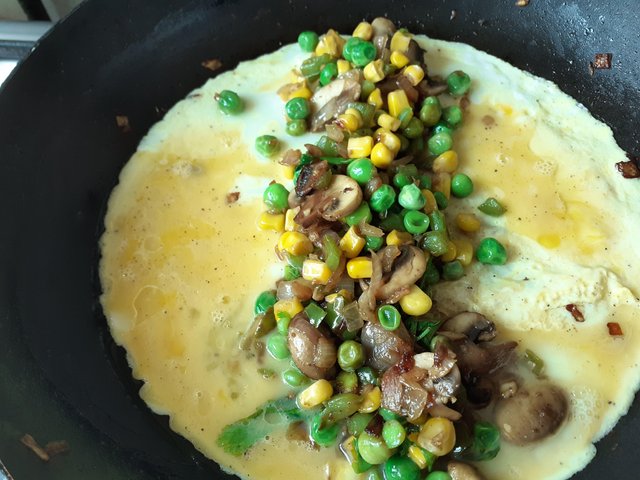 Fold on one side or both side and transfer to plate by sliding it.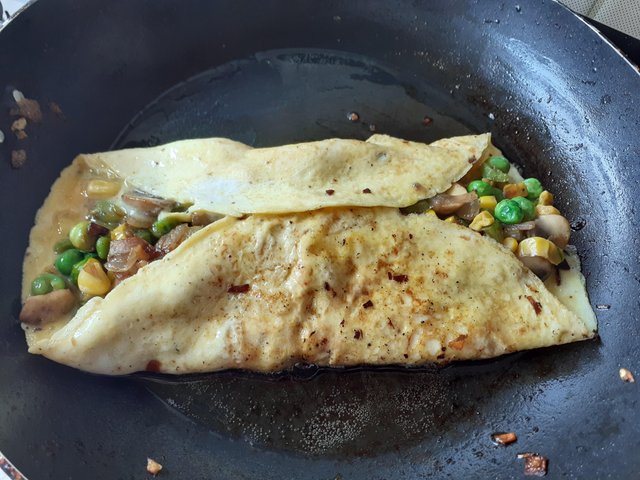 Serve immediately and enjoy : )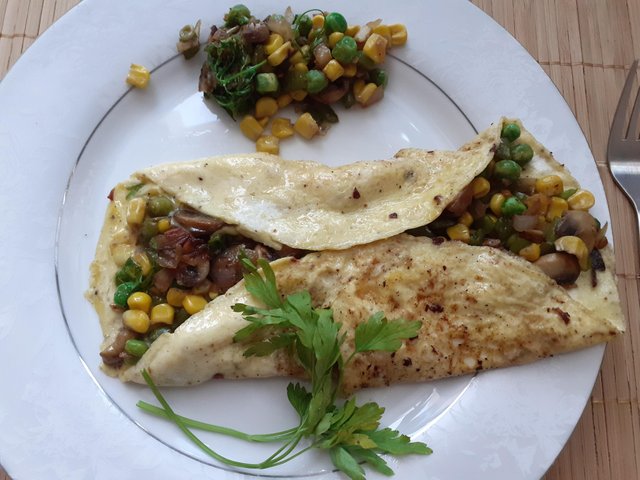 Invent your omelette fillings and you will be impressed with it's own taste. It's another way to reinvent your leftover deliciously.
Have a nice weekend!