Picadillo or Ground meat from beef or pork is a flavorful dish that's easy to prepare. It's serve commonly with rice but it could also be a filling for tacos, croquettes and sandwiches.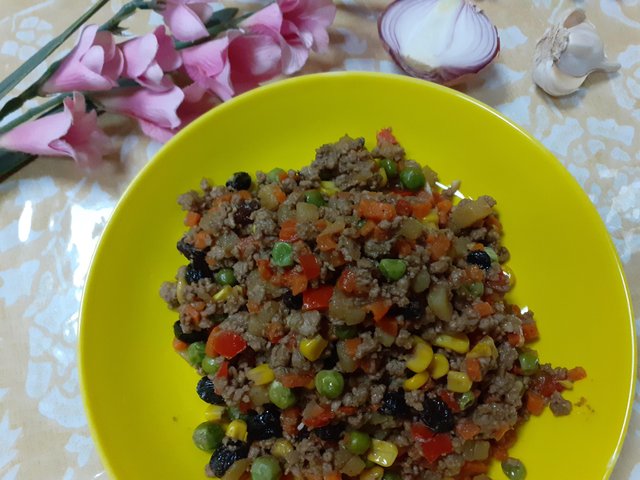 This colorful dish has easy to find ingredients such as carrots, potatoes, raisins and capsicum.
Picadillo recipe varies from region to region.
Ingredients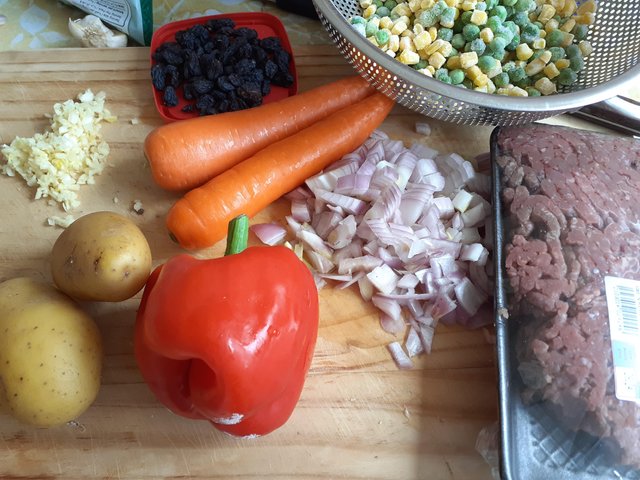 Ground beef, lean (500g)
Garlic
Onion
Red capsicum
Carrots (medium size, diced)
Potatoes (2, medium size)
Frozen peas (¼ cup)
Corn kernels (¼ cup) optional
Raisins (¼ cup)
Soy sauce (2tbsp)
Salt
Pepper
Preparations
Saute Onion and garlic until the onion becomes soft and translucent
Add in the ground beef and stir.
Once the beef turn brown, add in potatoes, carrots and soy sauce,Then add capsicum lastly
Once the vegetables are cooked, add the frozen peas, corn kernel and raisins.
Then simmer for few minutes
Season with salt and pepper according to taste
Serve warm and enjoy!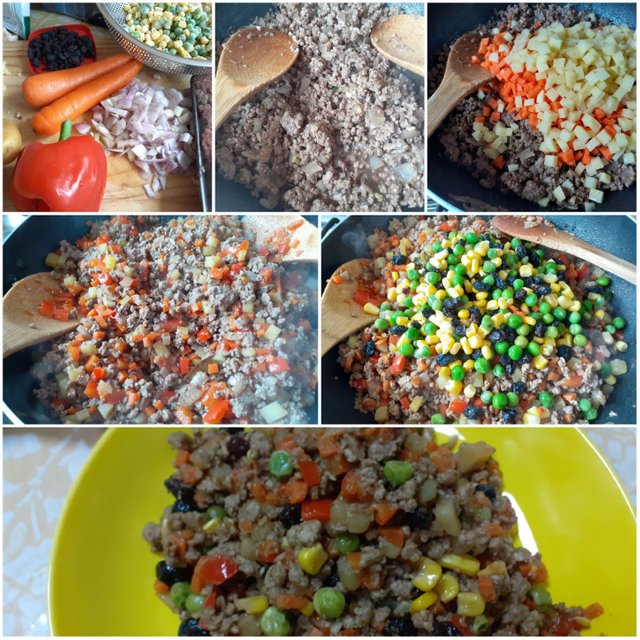 Left over can be a filling for tacos or sandwiched them for your quick snack. Really tasty!
This delicious recipe is packed with nutrition. It's easy to make and economical. A staple food common in the Philippines and every families favorite, including mine :)
How do you cook your Picadillo, Ground meat or Giniling?
Let's Enjoy Good food!