New day, new project in Ruth's Workshop!
---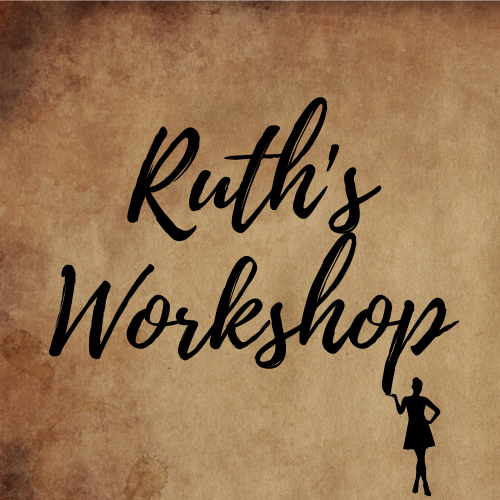 ---
Today I'm gonna show you a pacifier holder I tried to make, while experimenting for my baby nephews that are about to be born over the next two months! (Yes, Ruthie is gonna be an auntie and is super excited about that!)
---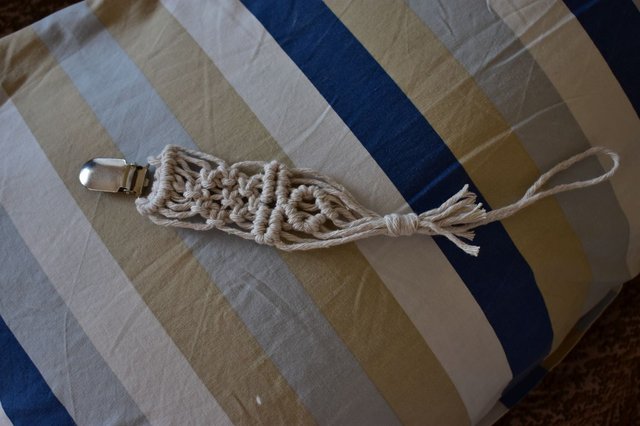 ---
Well, don't be disappointed yet, this is just the first try. I'm gonna make some new ones using blue and light blue cords. I believe they will come out a lot more impressive.
---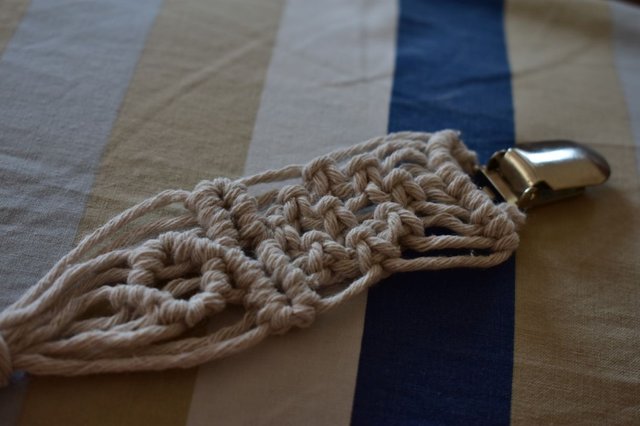 ---
Can you spot the pacifier pattern?
I had the inspiration and tried a couple of knots to see if this could take the form of a pacifier. I can see it, what about you?
---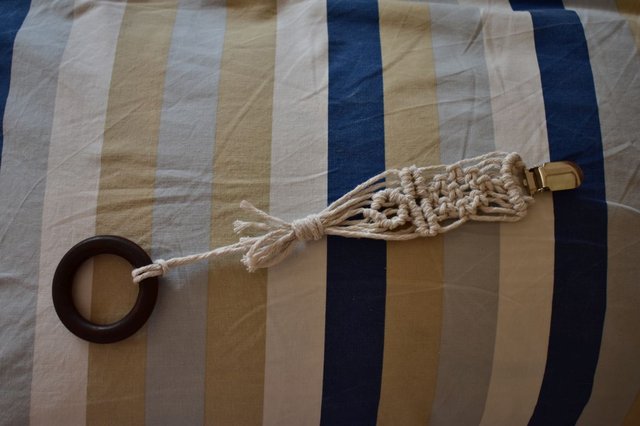 ---
And this is what it will look like with the actual pacifier hanging from the edge.
---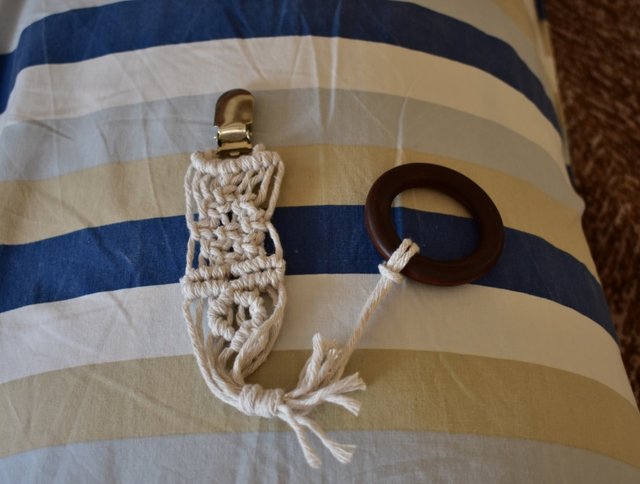 ---
What do you say? Doesn't it make a pretty present for my beloved mums-to-be? I believe they are going to like them very much! I'll make sure to post the blue ones I make soon!
Until then, take care!

Thank you so much for your time!
Until my next post,
Steem on and keep smiling, people!

---
---
Original content by @ruth-girl - 2020 - All rights reserved