I have more than one account on Steem blockchain now. Reason for these alt-accounts is very simple ... too many tribes, and too many good posts in every tribe which deserve to be upvoted, but Voting Mana & RC are limited for a Steem account, and if you upvote all the good (some of them are even great) posts from a single account then, first of all, you won't be able to upvote them all, and secondly, you won't be able to upvote any post for the next 4-5 days if you spend all your voting mana on a single day, not with a higher rewarding value.
Anyhow, in short, alt account/s have become a necessity (You must have very solid reasons if you disagree with it, I would love to hear them in the comments).
Most of the time, I post from my main account, like this post, I get rewards in this account as well, Steem and Steem Engine tokens, and then I transfer those tokens into my respective SE tribe account.
SteemWorld is more a more convenient way to fulfill this task even than Steem Engine itself (no disrespect to SE but that's the truth). You can claim and stake all the tokens in a single click (one click for the claim & one for staking).
But, that's another feature, and right now we are talking about, how can we transfer an SE tribe tokens from one account to another, directly into VESTING.
steps to follow...
Step 1: Open your account on SteemWorld (Red box),

Step 2: Click on Balances (Green box),

Step 3: Click on Tokens (Brown box)

Step 4: Click on the token you want to transfer (Blue box), like I transferred BUILD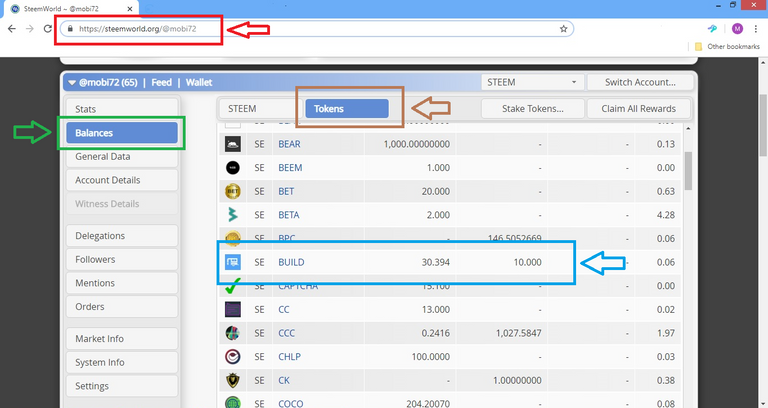 Click on Transfer,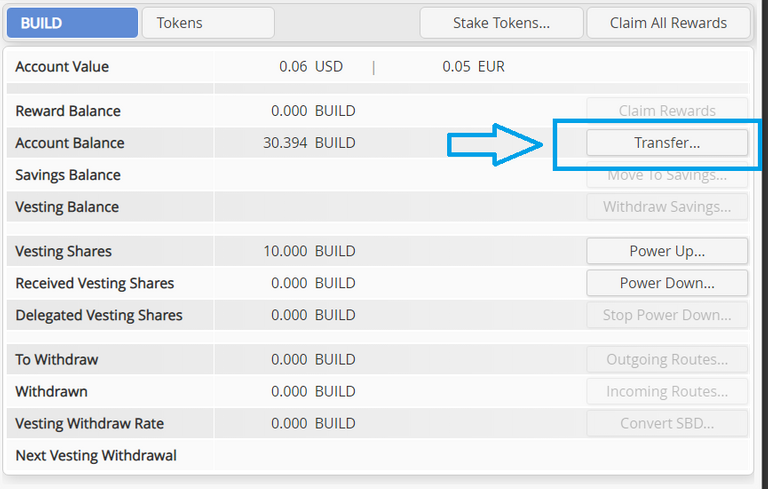 Step 5: Write the account ID in To Account box (Red box), I chose my account, "mobi72.build". You can choose any account there, not necessarily your own, you can transfer to someone else's account as well if you need to.

Step 6: When you'll click on Mode drop down box (Green box), it will show you two options, To Balance & To Vesting, choose To Vesting if you wanna tokens to be transferred directly to staking.

Step 7: Click on Available Amount (Brown box) if you wanna transfer all of the tokens, otherwise write the number of the tokens in the Amount box.

Step 8: Click Transfer (Dark Red box)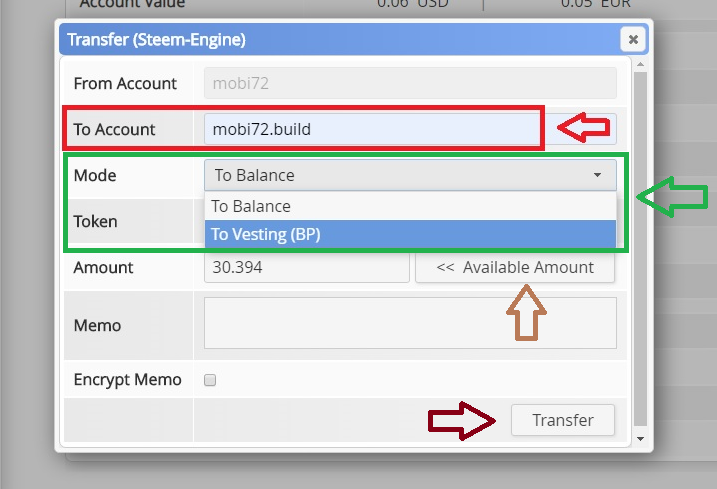 Step 9: It will ask you to confirm the transfer, click Yes button.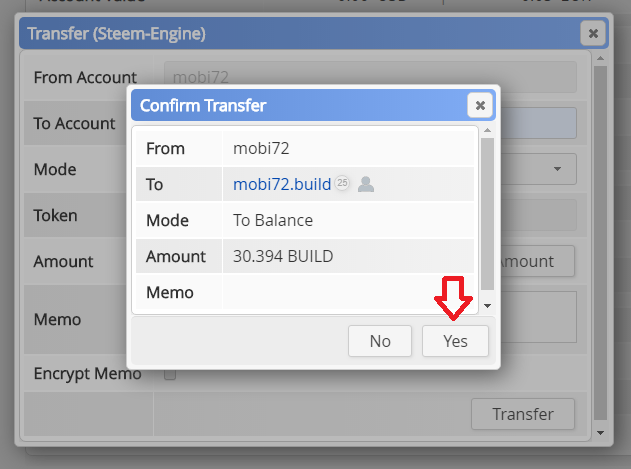 It'll ask you if you wanna use KeyChain for signing the transaction, again click Yes
...and, that's all. It will take a few minutes to confirm the contract action, but it's done.
I hope, you'd find the transfer of tokens through SteemWorld as helpful and convenient as I did.
HAVE A NICE DAY
---
references & sources
1. SteemWorld
2. Images