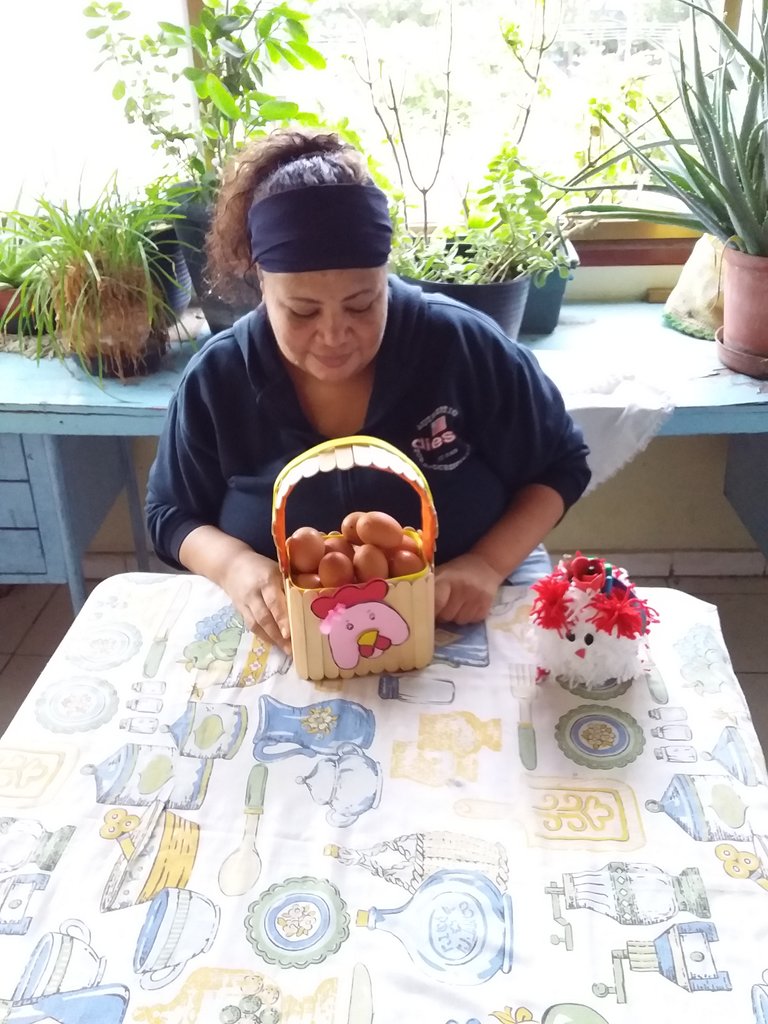 Un gusto volver a publicar; es un verdadero milagro publicar con este internet tan deficiente, pero como dice la letra de una canción, no me doy por vencida. Después de dos días tratando de publicar, por fin lo logre. Así que hoy les traigo una hermosa canasta porta huevos, elaborada con paletas de helado. Espero les guste y disfruten el paso a paso.
Nice to republish; it is a true miracle to publish with this poor internet, but as the lyrics of a song say, I am not giving up. After two days trying to post, I finally succeeded. So today I bring you a beautiful egg basket, made with popsicles. I hope you like it and enjoy the step by step.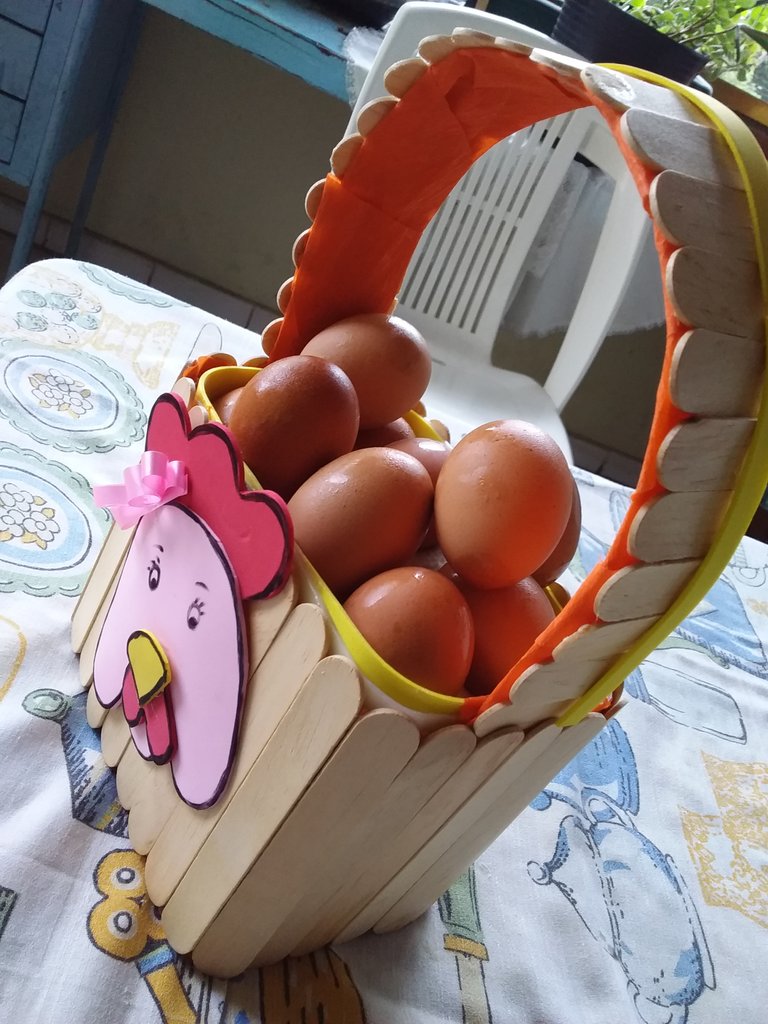 Materiales Utilizados:
2 Botellas plásticas.
Paletas de helado.
Papel Crepe.
Foami (varios colore)
Tijera, pega, grapadora y marcador.
Used materials:
2 plastic bottles.
Popsicles.
Crepe Paper.
Foami (various colors)
Scissors, glue, stapler and marker.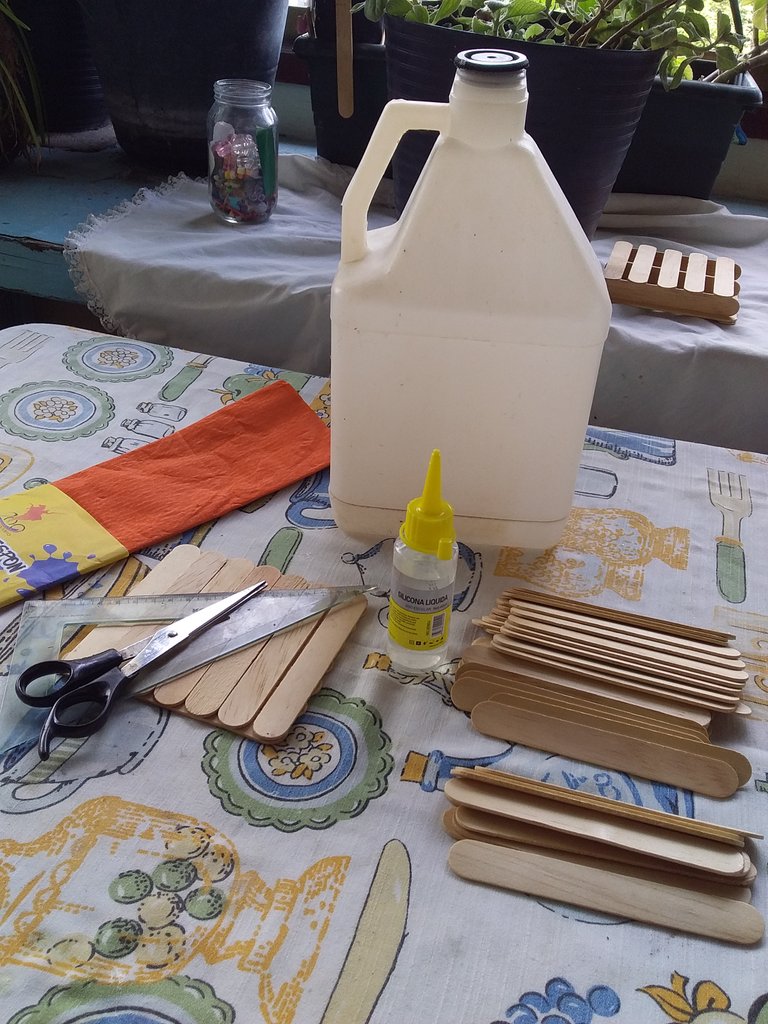 Elaboración de la Canasta:
Paso 1:
Se cortan las dos botellas plásticas a medidas; con la ayuda de la tijera, una de las botellas es para la base, y la otra es para el asa de la canasta.
Preparation of the Basket:

Step 1:

The two plastic bottles are cut to size; With the help of the scissors, one of the bottles is for the base, and the other is for the handle of the basket.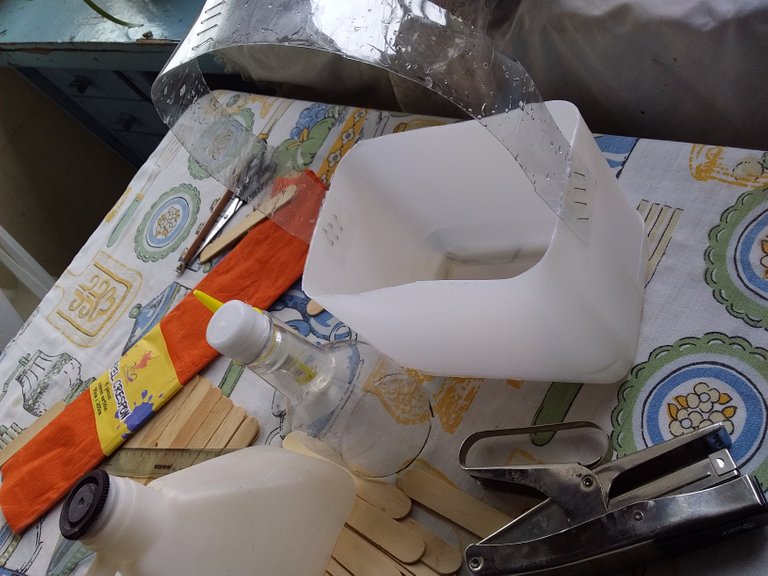 Paso 2
Cortamos el papel Crepe para forrar la canasta, utilice un color muy llamativo, que resaltara bastante, se forra la base y el asa.
Step 2
Cut the crepe paper to line the basket, use a very striking color, which will stand out a lot, cover the base and the handle.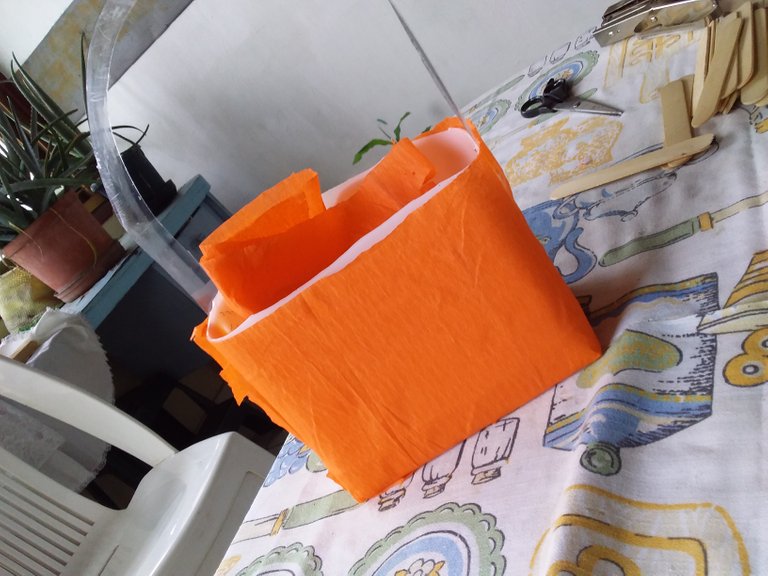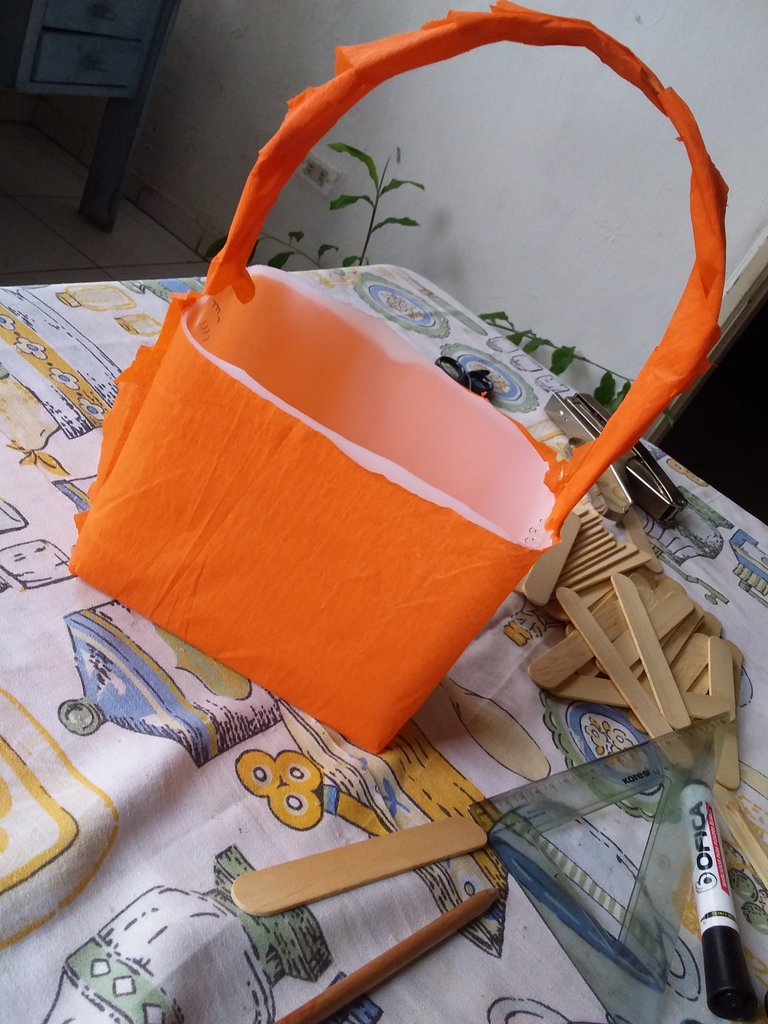 Paso 3
Se van pegando las paletas de manera vertical para dar la forma de una canasta, como se muestra en la foto.
Step 3

The pallets are glued vertically to give the shape of a basket, as shown in the photo.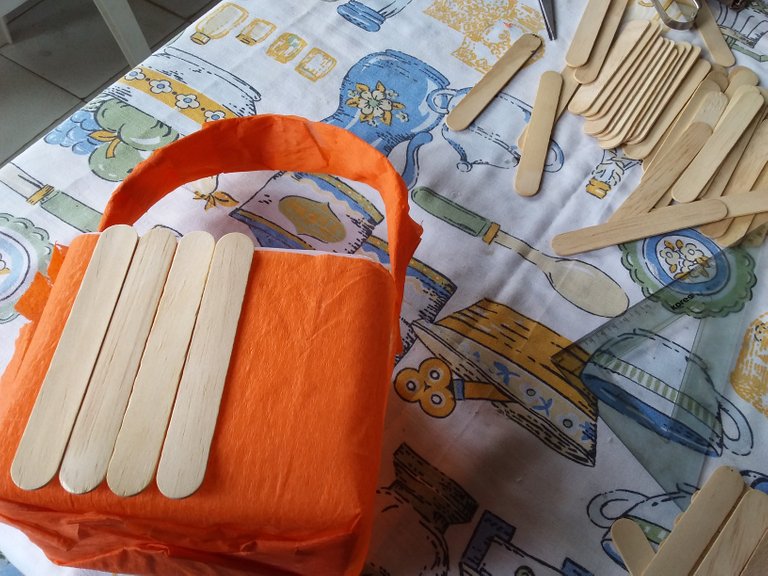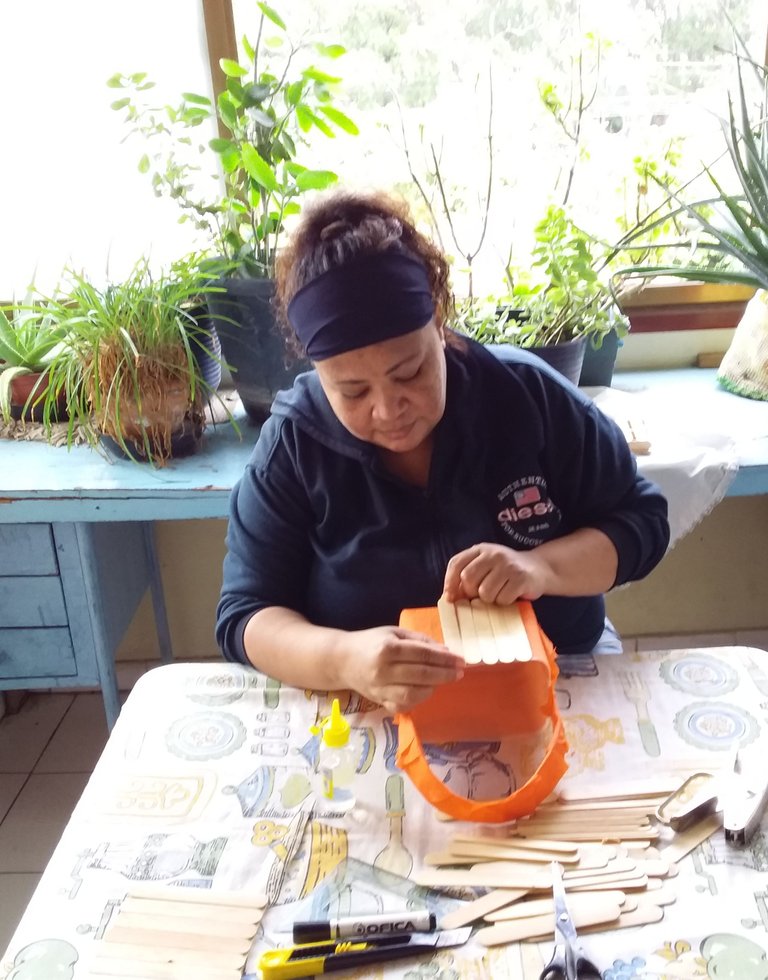 Paso 4.
Se cortan varios extremos de las paletas del ancho de la asa.
Step 4.

Several ends of the paddles are cut off the width of the handle.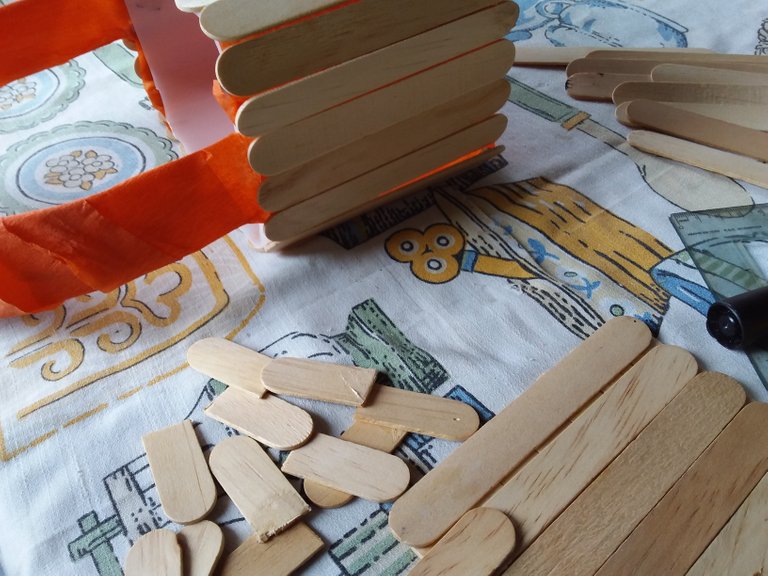 Paso 5.
Luego de cortadas las paletas, se van pegando por toda la asa linealmente.
Step 5.
After cutting the pallets, they are glued all over the handle linearly.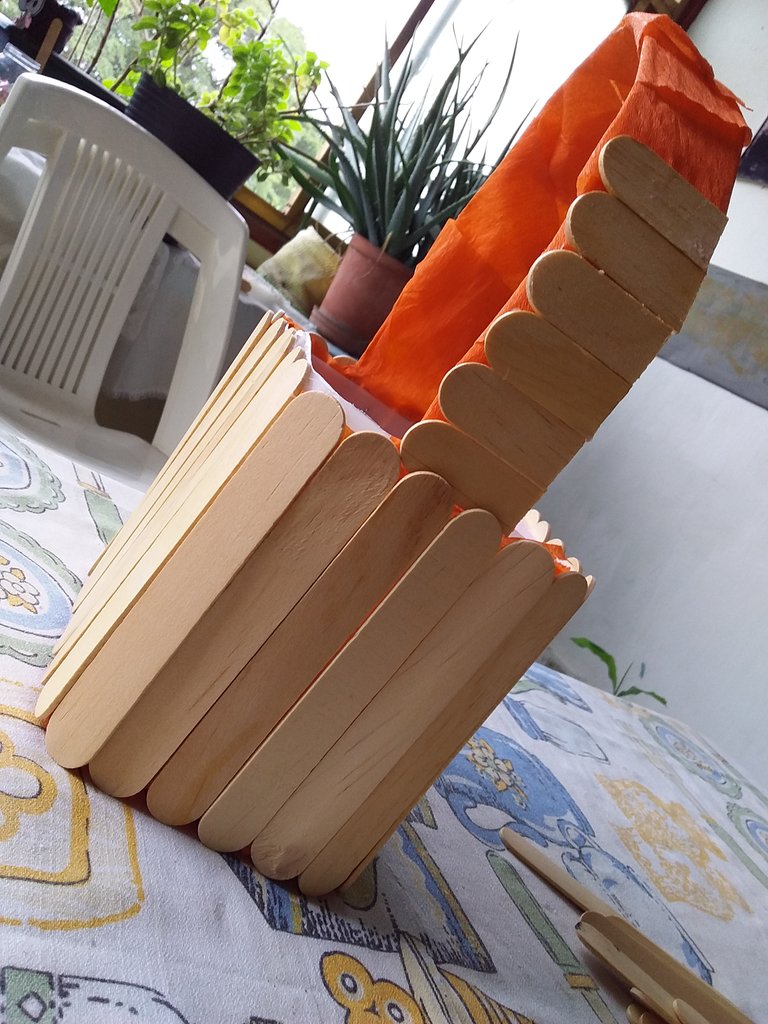 Paso 6.
Se corta el foami en forma de tiras para decorar la canasta, se colocan en la parte superior de la asa, y en la parte interior de la canasta.
Step 6.
The foam is cut into strips to decorate the basket, they are placed on the top of the handle, and on the inside of the basket.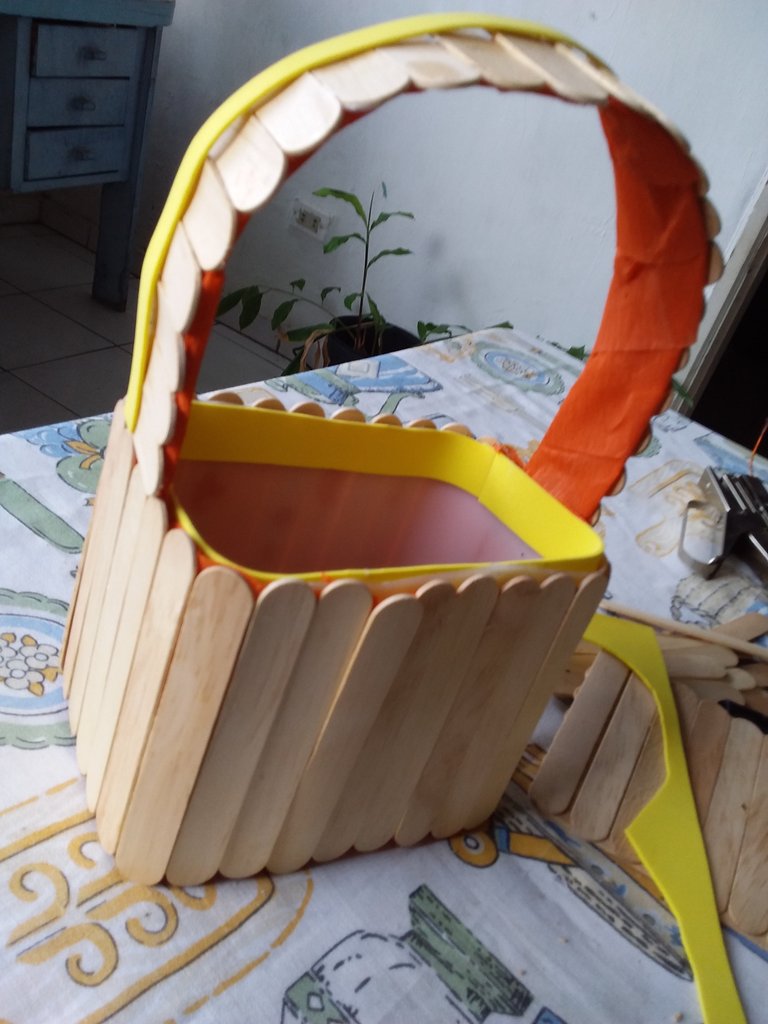 Paso 7
Se elabora un patrón de la figura de una gallina realizada con foami.
Step 7

A pattern of the figure of a hen made with foam is made.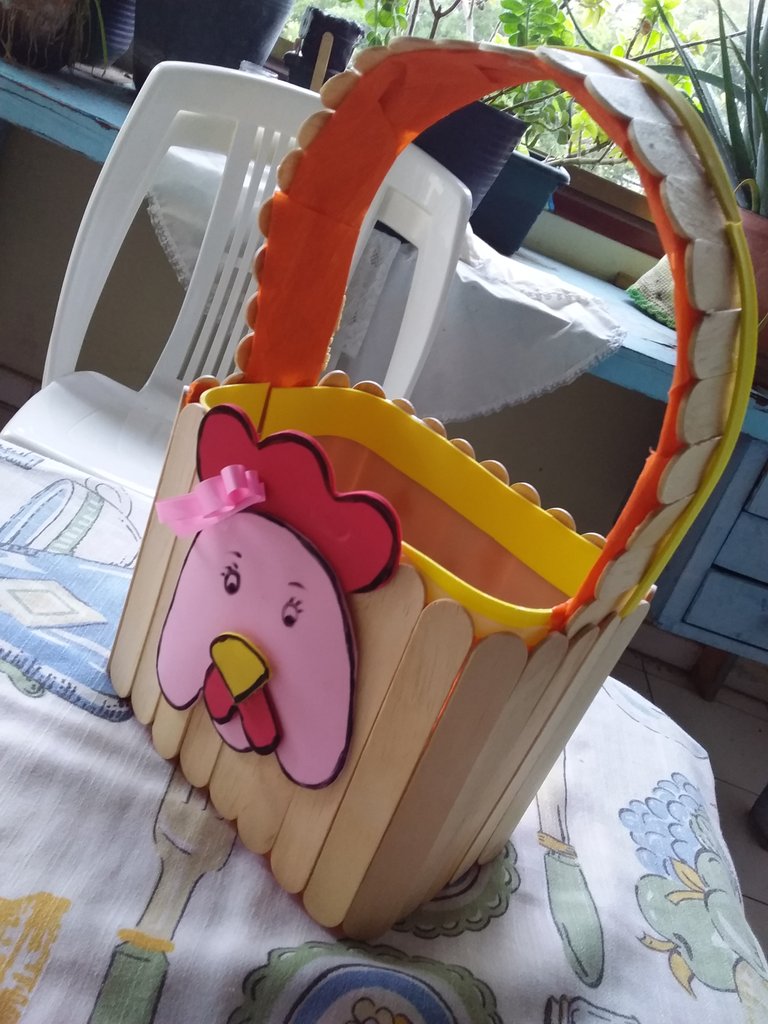 y lista nuestra canasta para huevos, muy linda y fácil de realizar.
and list our basket for eggs, very cute and easy to make.