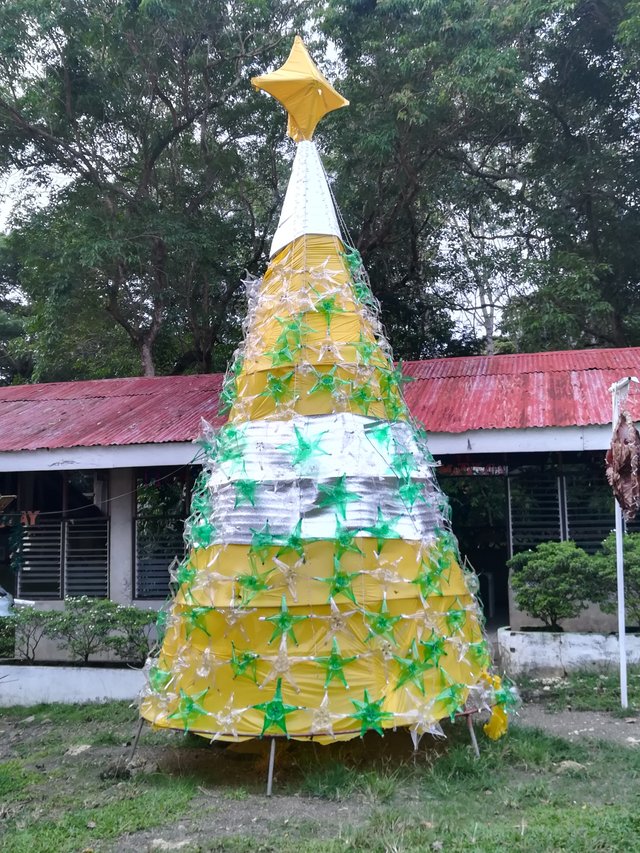 Yeah I know Christmas is the best occasion. That's why not just the houses who celebrated but also the schools doing it. Different ideas they came up just to make sure that the wonderful feeling of Christmas is there. Actually there's not much word's to tell about my walked to share because most of my images now will be focus on stars or "parol" in our own dialect.
Before showing it, it wouldn't be nice not to see a Christmas tree. Christmas tree is one of the main highlight when it's Christmas. The image above was made by the students from the school I visited. It was made with coloured plastic to make sure that when it rains, the colours of it won't fade.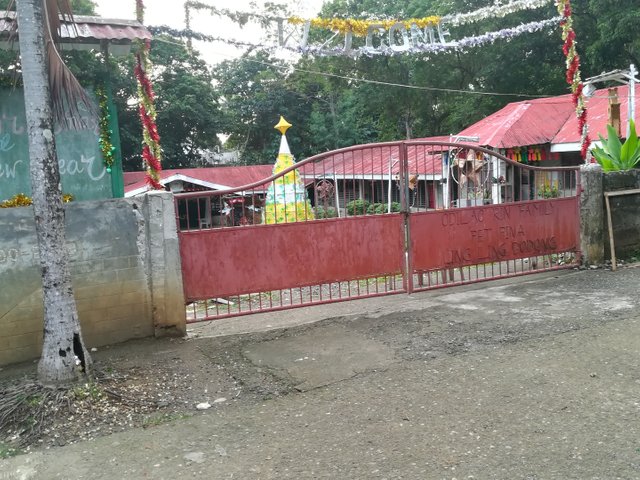 Let me introduce first the school that I visited. This is my school when I was on highschool yet. This school only offered highschool level. The name of this school is Maci Jose K. Demeterio Learning Foundation Inc. The name of this school got from the name of a certain person. When I was still studying in this school there wasn't gate yet that you see above. The roof before was made of nipa hut and the wall's was made of mixed materials of concrete and bamboo.
I was surprised when I went inside because the windows were made of iron and glass. It's obvious that the roof was made of galvanised iron. Now let me show you the stars that were made from organic.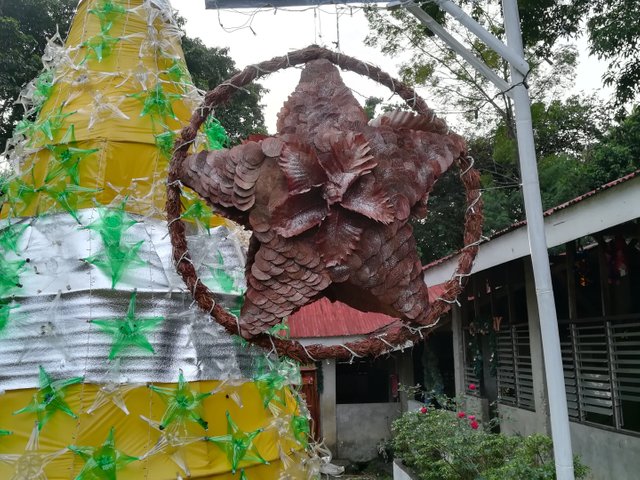 Can you guess where it was made? Well, I didn't ask someone so I'll just state my guess about the materials of it.
It was made from leaves, the body was made from the leaves and skin of tree's. While the circle of it was made from the coconut shell, not the hard one but the covers of the coconut. Just call it "bonut"(bisayan word.)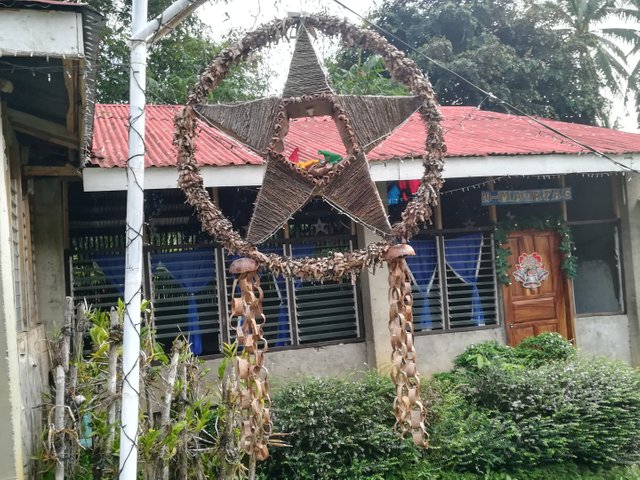 This one star is kind of hard to say it's name because I only know the name of it in our own dialect. The body of it was made from "butay"(bisayan dialect) Butay is you see in the coconut tree, this one who holds the coconut fruit. Although it looks like this because it's dried already. The circle of it was made from leaves of banana but the dead leaves or dried leaves.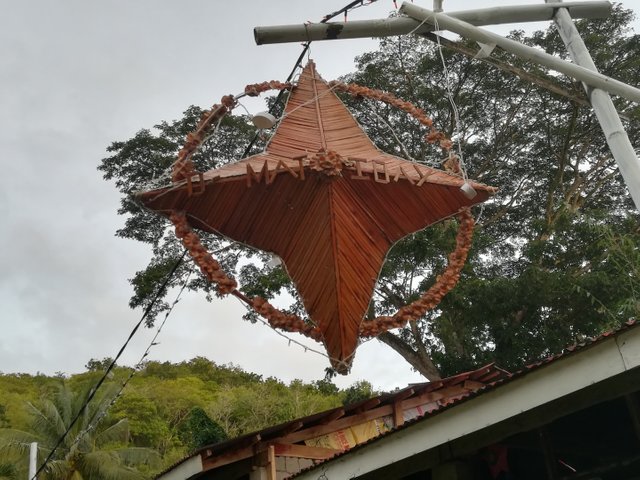 Although it look's simple but I think this one was so hard to make. This was made from the bamboo tree. The bamboo was cut into small pieces and stick to each other. The circle was made from random dried leaves but coloured it with varnish like the others.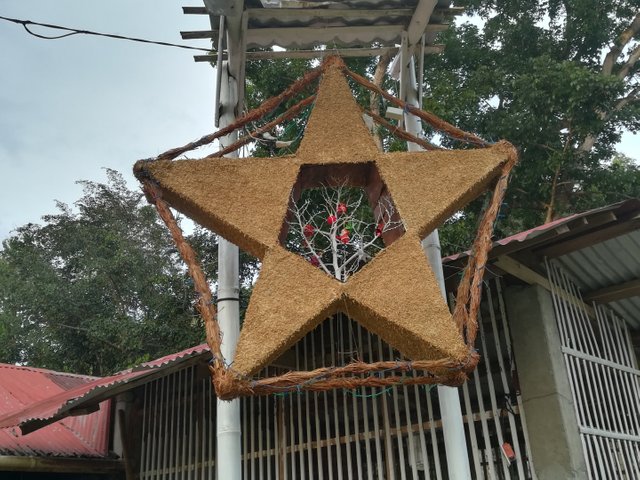 The last but not the least is my favourite for all of them. Although I don't know where it was made but my guess was plywood but placed with some small parts of wood and stick to it. I'll just leave with that unrecognised where it was made but I love this one.
TRIVIA: Do you have an idea what is "parol" means? For those who don't know, in bisayan dialect we called it "star" but in tagalog word it's "parol." Lantern is different from "parol", I don't know the translation of it but i think there's none because "parol" was originally in our country. If you'll see stars in house during Christmas, it's not lantern but "parol."
thank you for walking with me, this is my participation of #wednesdaywalk by @tattoodjay and #makemesmile by @elizacheng
images are mine
huawei p8
d' dreamboy,
@mrnightmare89