I've taken more of a hands-off approach to my cannabis this year.
Last year I did all sorts of ridiculous experimental crap to see what would happen if fill-in-the-blank.
This year, as I was trying new things to grow, I thought I would keep these four close by to keep the new plants company.
I just feed them and make sure the dog doesn't destroy them. They sit in the garden and quietly grow and watch while I spend more of my time learning the ins and outs of peppers, zucchini and squash.
---
White Horse
Each one of the cannabis have a slightly different soil mix. She looks much fuller after cropping the top a while back. All the cannabis have been getting regular daily waterings and some of that fish crap feed. This one also had some purplish stems for a little while so I gave her some Epsom salt in the feed. The coloring of the stems have improved!
---
Red Horse
This one seemed to be more sensitive to changes than the others. But now, it seems to be showing a more sturdy and stronger stance.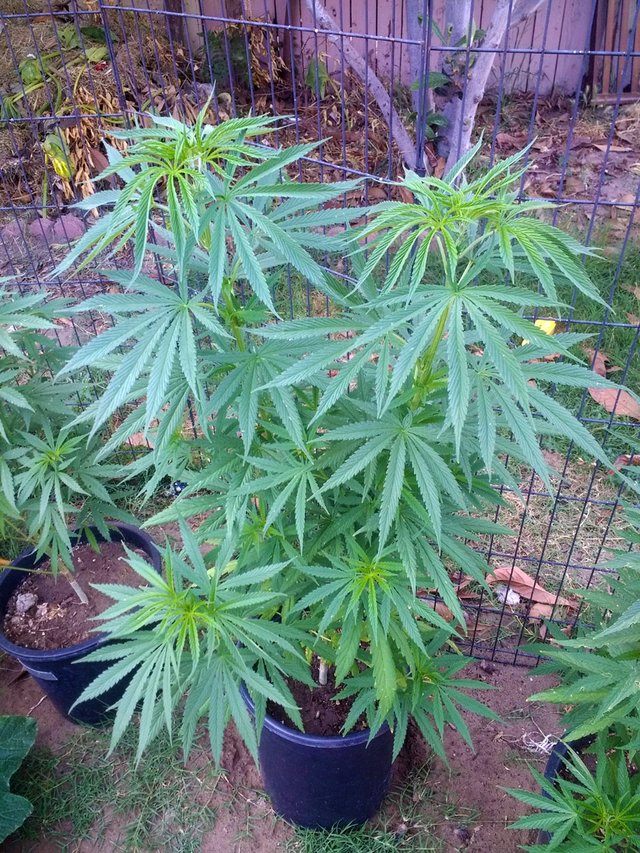 ---
Black Horse
This one still appears to be sensitive to changes. It's been pretty hot lately and so she's been looking sort of wilty and floppy.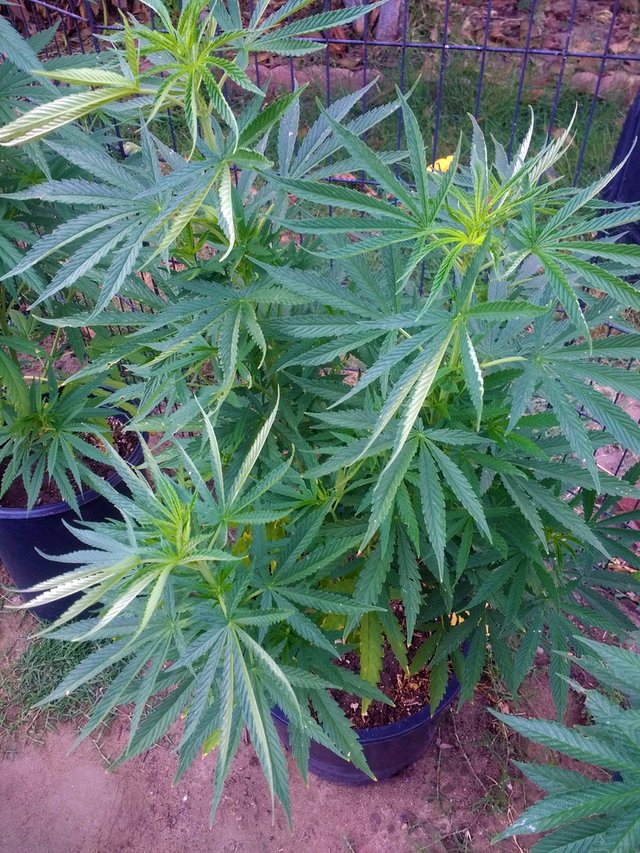 ---
Pale Horse
Pale has gotten crapped on alot. I wonder if the birds are all over this one because it seems to be the one getting the most pest attention. So, I suppose technically this plant is getting fish shit and bird shit.
LOL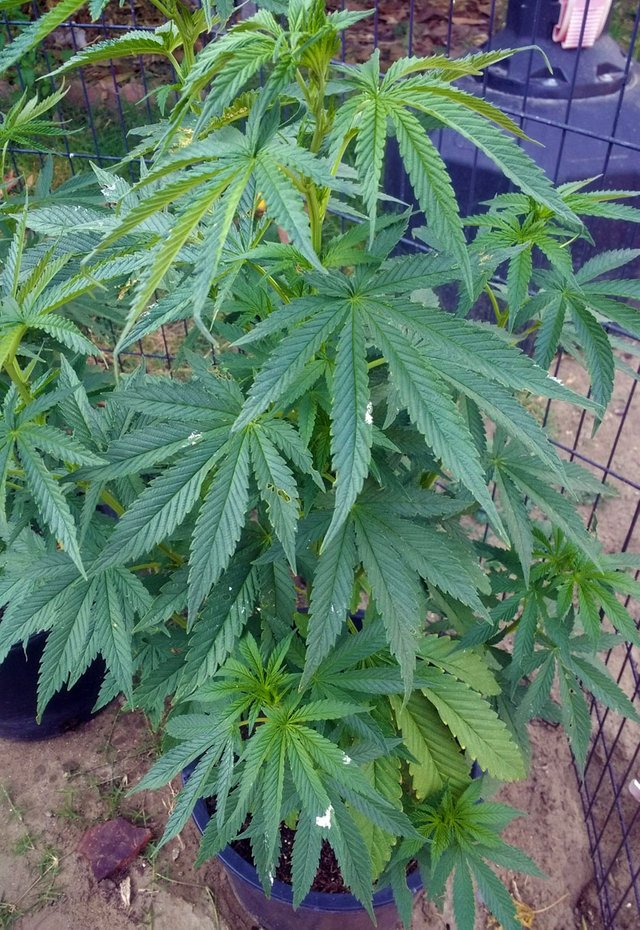 ---
No flowers yet, and I do see some hairs. The last couple of weeks the leaves have really bushed out!
More to come later, from the Garden of Pandemic Goodness!
[hive-minded art maker & cannabis fan]