I would like to have some carbonated water at least because for me that fizz is very much making a drink very enjoyable to drink. It doesn't mean to be a sweet carbonated drink although I needed extra calories but maybe a carbonated water really would definitely make it more refreshing.
So I researched about doing it in the cheapest way possible which means that I have to invest in buying the regulator. the Co2 tank itself plus where to refill it as well. Then I needed a a what we call a "carbonation cap"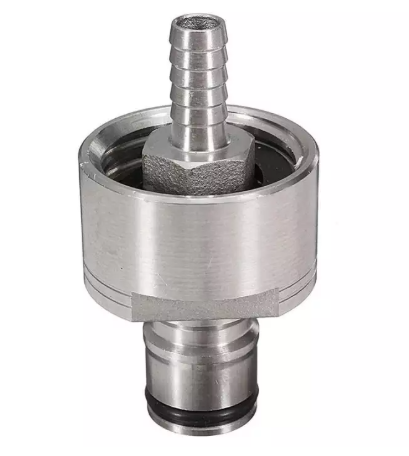 Source
This Will Be Used To Attach To The Bottle With Liquid To Be Carbonated
The attachment to the bottle with liquid inside to be carbonated as shown from above photo will be used to temporarily put a pressure of Co2 onside the bottle, it has a valve inside that would not let the Co2 out while you shake the bottle after immediately filling the bottle with Co2 so that the water/liquid would absorb more Co2 which by the way must be a cold water/liquid in order for it to get more carbonated.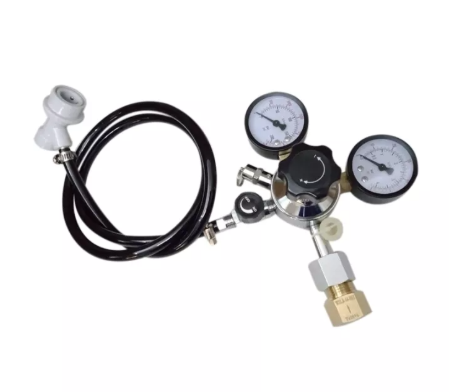 Source
The photo above is the complete set of gas line, regulator, and adapter, the "Home Brew Beer Gas Line Assembly, 5/16 inch PVC Gas Carbonation Hose,W21.8 Co2 Regulator with Convert Adapter for Co2 Gas Bottle" which is so convenient to use already as it is assembled already and is ready to be bought online too.
The only missing here now is a Co2 tank or bottle where I can get my Co2 source from. So the problem now also is where to get the CO2 tank to get refilled and that will have to be figured out soon.
One thing is that I can make a business out of carbonating liquids or drinks and I only needed the customer to bring some cold liquids in a bottle and with some simple twist of the valve it is profit! :D
But I will just make this my plan for the moment, a project that I want to do in the future so that I can get a hell lot of carbonated drinks or water for that matter so that I can enjoy limitless refreshing water in the near future.